Call of Duty Warzone 2 has millions of players all around the globe, and since its launch, users across different platforms have purchased this game. COD Warzone does come with a crossplay feature that allows different platforms to compete with each other. But due to some issues, players believe this option is unfair as some platforms have an unfair game advantage over others. But to their surprise, few players can't turn off crossplay on the COD Warzone 2 game.
Call of Duty is quite a popular game among gamers, and with its newest Warzone 2 edition, many new players are enjoying this game on different platforms, including consoles and PC. But few PC users use different mods and special tools to have an unfair advantage over the games that console players can't. This is why many console users wish to disable the crossplay option but cannot do so.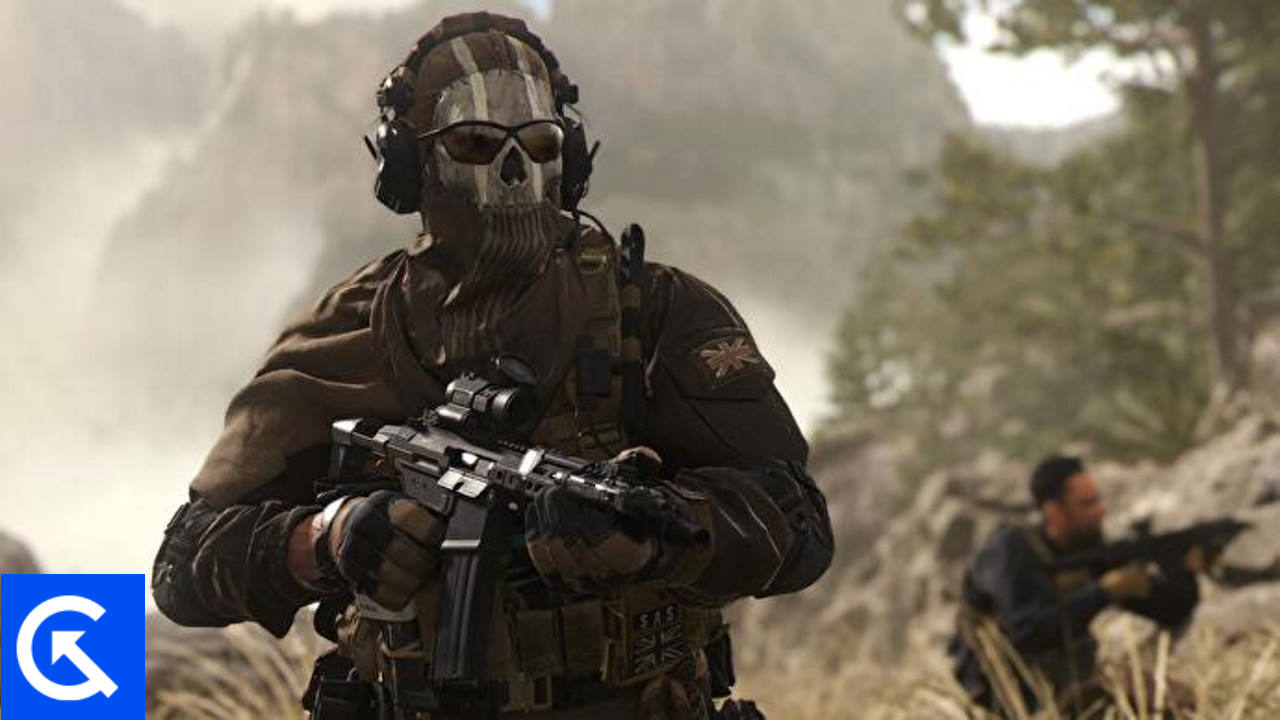 Can't Turn Off Crossplay on Warzone 2, How to Fix it?
If the option to disable crossplay is missing in the gameplay settings, then you're not alone. Multiple users across different consoles have expressed this concern.
Erm I don't want to play against PC Players #MWII WHERE IS THE DISABLE CROSSPLAY OPTION ON XBOX?! 😅

— Scott Dickinson (@LeperMessiah18) October 28, 2022
At the same time, a few PC players also skeptical about the aim assist feature that console users enjoy in the game. In the end, both the platform players do feel this disadvantage and wish to disable the crossplay feature.
PlayStation players can turn off Crossplay on #MWII

But @Xbox can't.

Huge L 👎🏻. Trash.

— Ryan (@OneMajorRyan) October 28, 2022
But to the surprise, only PS4 and PS5 players have this option to disable crossplay features. While other platform users including Xbox and PC users do not have the ability to disable the crossplay feature. Meaning that have to play along with other players whether they have an unfair advantage in the game or not.
Disable Crossplay on PS4 & PS5
Disabling crossplay option is easy for Playstation users as they have dedicated controls for these settings. Follow these steps:
Open the Playstation main menu and navigate to launcher > Accounts and network section.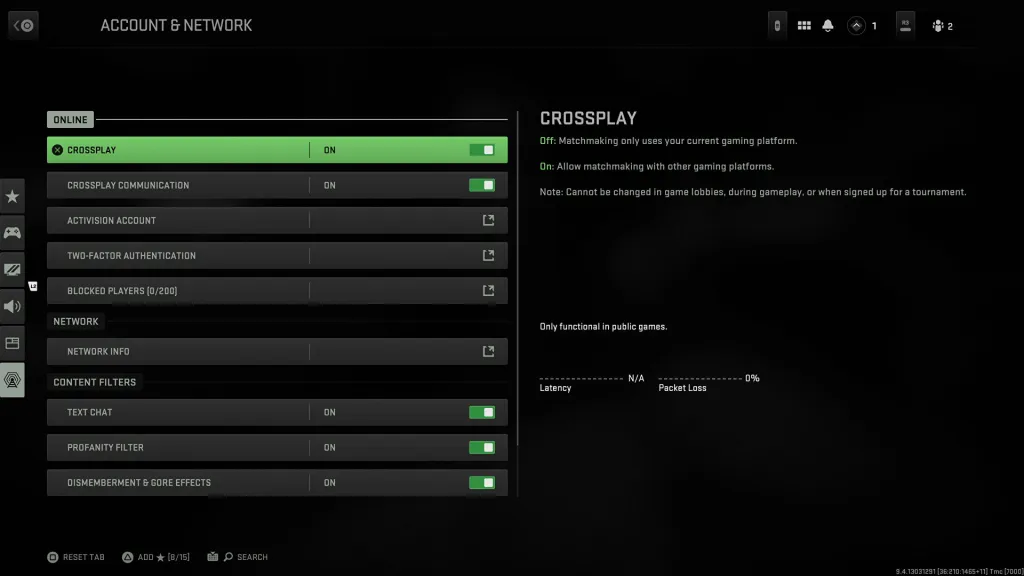 Here, go to crossplay settings and turn it off. Once done, save the settings and run the game again.
Disable Crossplay on Xbox
Although the game itself doesn't have crossplay options, but you can enable or disable system-wide Crossplay on Xbox. Please note that this will affect all the games that you play on Xbox.
Open the settings menu on your Xbox console and navigate to General > Online safety & family option.
Here choose 'Privacy & online safety' and then 'Xbox Live privacy' options.
Go to 'View details & customize', then 'Communication & multiplayer' option.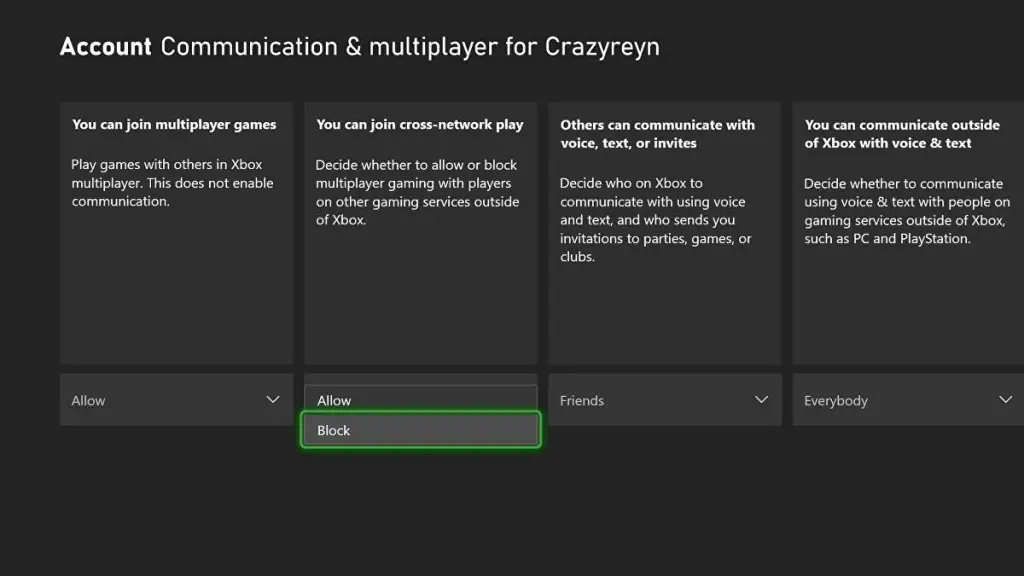 For the tab that says 'You can play with people outside Xbox Live', select Block and save the settings.
Once done, no other platform players will be in the lobby when your play Warzone 2.
Disable Crossplay on PC
Currently, PC players do not have this functionality of enabling or disabling the crossplay feature. By default, the feature is turned on. But don't worry, as the issue is already flagged by multiple users across different platforms and Activision developers are currently working on addressing this issue.
So there might be a couple of game patch updates that will bring this functionality for PC players. And then you will be able to turn off the crossplay feature on COD Warzone 2.
Conclusion
This brings us to the end of this guide for fixing the issue where players can't turn off crossplay on Warzone 2. The issue is most likely with PC players and Activision is currently working on a fix.