Destiny 2: Lightfall is the latest major expansion for the popular first-person shooter video game developed by Bungie. Released on February 28, 2023, it is the seventh expansion and marks the game's sixth year of extended content. The expansion's storyline centers around Calus, the exiled Cabal emperor who appears frequently throughout Destiny 2. Now, if you're one of the latest DLC players for a while then you might have encountered the Destiny 2 Lightfall Error Code Beagle on your Xbox 360 or PS5 console. It basically prevents players from getting into the game.
This particular beagle error code starts appearing to the players quite recently which although seems common among PS5 console users while playing the Destiny 2 Lightfall title, some Xbox 360 console users are also reporting about the same. Some reports are coming out that the specific error code is related to the recently provided hotfix update by Bungie and nothing else. Though the error was there for quite some time, it increases with new DLC.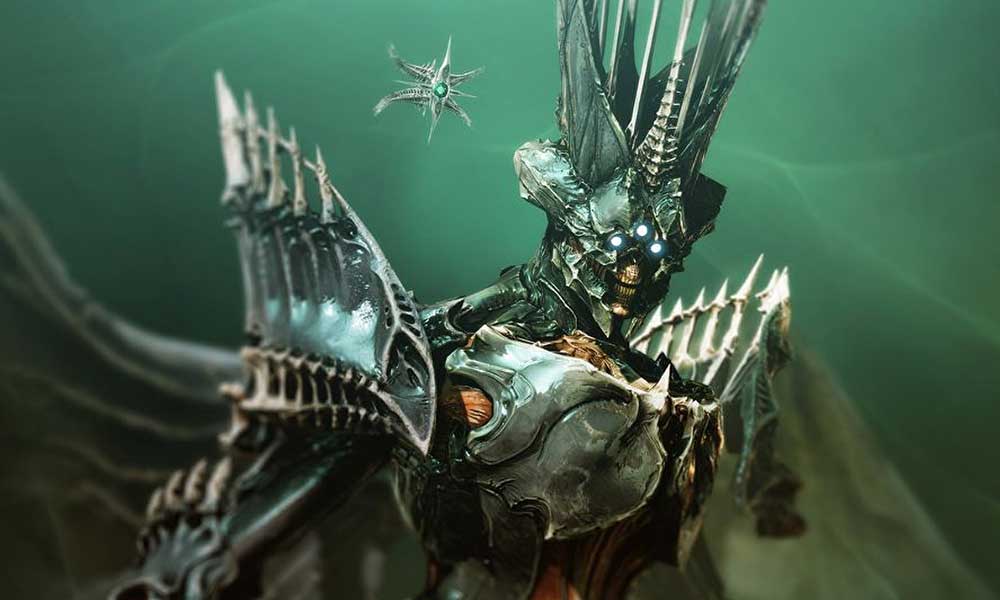 Fix: Destiny 2 Lightfall Error Code Beagle
If we take a look at the specific error message as per user reports, it says "UNREADABLE GAME CONTENT. A FULL DESTINY 2 REINSTALL IS REQUIRED. FOR MORE INFORMATION, VISIT HELP.BUNGIE.NET AND SEARCH FOR ERROR CODE: BEAGLE". So, if you're one of the victims of such an error then you can try following methods one by one until the problem gets fixed completely.
According to Bungie, if you're getting the error message for the first time then you can try resuming what you were doing prior to the error. If the error message continuously repeats then you can exit the game and try relaunching it. However, there is no official solution available yet from Bungie. But you can try some workarounds that are mentioned below to get rid of it.
1. Copy the game files to an external drive and then to an internal drive
It seems that some PS5 console users are able to easily fix the beagle error by just copying the game files to an external SSD/HDD and then copying the game files back to the console's internal SSD/HDD. This should get rid of the error code Beagle for your Destiny 2 Lightfall title.
2. Disconnect Xbox 360 Hard Drive and Reconnect it
Try disconnecting the Xbox 360 hard drive and reconnecting it because this particular method may fix the hard drive-related issues in most scenarios.
3. Reinstall the game via the Xbox 360 Install To Hard Drive option
Make sure to uninstall and reinstall the Destiny 2 title on your Xbox 360 console properly via the Install To Hard Drive option. Try avoiding the automatic installation feature where Destiny 2 will do the installation in its way. So, the manual process will also come in handy.
From the Xbox One home screen, press the Xbox button on the controller.
Select My Games & Apps > Highlight the Destiny 2 title from the list of installed programs.
Then press Menu on your controller > Select 'Uninstall' from the pop-up menu that appears.
If requires, you can choose to Uninstall all so that all DLCs and any other extra content can be deleted.
Note: If you want to keep your game data intact then you can save the data in the cloud as a backup.
To reinstall a deleted game, go back to My Games & Apps.
Select 'Full Library' in the top drop-down menu > Then select 'All Owned Games' from the menu.
You'll be able to see every game you've previously purchased even if you've uninstalled it from your console.
Then highlight the Destiny 2 Lightfall that you want to delete.
Select 'Install' and use the 'Install To Hard Drive' option manually.
If you want to install all content for a specified game at once then you can select 'Install All'.
4. Contact Xbox or PlayStation Support
If none of the methods worked for you then try contacting Xbox Support or PlayStation Support as per your console to get better assistance on it.
That's it, guys. We assume this guide was helpful to you. For further queries, you can comment below.