Early access to the Diablo IV beta version has finally arrived and allowing players those who have pre-ordered the game. However, it's needless to say that several players are getting multiple issues or bugs with this beta edition. Meanwhile, it seems that some Diablo 4 beta players are stuck in the beta queue for a long time across all platforms such as PC, PS5, PS4, Xbox One, and Xbox Series X|S. Now, if you're also facing the same issue, then don't worry.
According to several reports, plenty of players are experiencing the beta queue issue while getting into the Diablo 4 game due to technical conflicts with the Blizzard servers. Players who pre-purchased this game, they're eventually getting frustrated with unexpected bugs and errors since its release from day one. The official release will take a couple of months more and affected players are looking for possible workarounds to temporarily resolve the beta queue issue.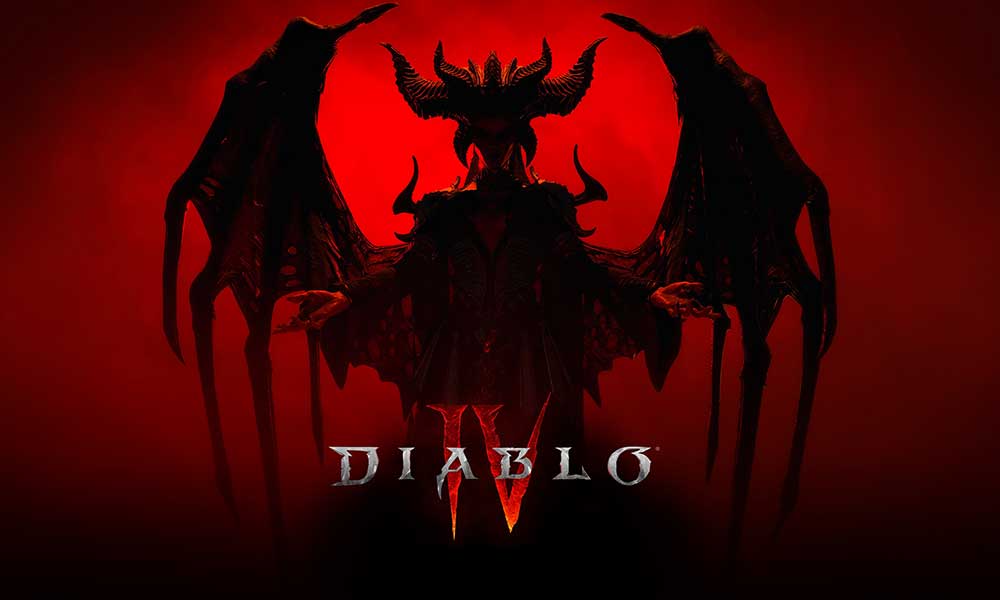 Diablo 4 Beta Stuck on Beta Queue for a Long Time, How to Fix?
Luckily, here we've shared a couple of troubleshooting methods below that should come in handy in speeding up the queue and getting access to Diablo 4 again. It's worth mentioning that Blizzard Entertainment is aware of this specific issue and they're investigating the same. So, without wasting any more time, let's jump into it.
[#Diablo4] We're currently investigating an issue affecting our authentication servers, which may result in failed or slow login attempts.

— Blizzard CS EU (@BlizzardCSEU_EN) March 17, 2023
1. Reboot the Game
First, you should restart the Diablo IV game to cross-check if there is an issue with the temporary glitch or not. You can try it out once before jumping into any other workarounds.
2. Wait Until the Servers Become Operational
The chances are high that the game servers become overloaded at the moment due to an unexpected number of active players once at a time. You can also check the Diablo 4 server status by visiting the @Diablo Twitter page and @BlizzardCS Twitter page to ensure that the online services are working fine or not. If the services aren't operational enough then make sure to wait for a couple of hours or more to check again.
3. Update the Game
It's recommended to check for the Diablo IV update on your respective gaming device by following the steps below to ensure there is no outdated game patch version troubling you. Sometimes an outdated game version can eventually trigger several issues with the voice chat or in-game launching whatsoever.
For PC:
Open the Battle.net (Blizzard) launcher.
Click on the Blizzard logo from the top left corner.
Go to Settings > Click on Game Install/Update.
Click on Apply latest updates and download future patch data for recently played games to enable it.
Now, click on Done to save changes > Restart the Battle.net launcher to apply changes.
It should automatically update the game to the available version.
For PlayStation:
Turn On your PS4/PS5 console > Go to the Home screen.
Now, navigate to the main menu on top.
Head over to the Games tab.
Scroll down and select Diablo IV.
Press the Options button on your controller.
Select Check for Update from the drop-down menu.
For Xbox:
Make sure to turn on your Xbox One or Xbox Series X|S gaming console.
Press the Xbox button on your controller to open the menu.
Choose Settings > Select Updates & downloads.
Select Keep my console up to date and Keep my games & games up to date to enable the checkbox.
4. Repair the Game Files
Sometimes missing or corrupted game files might trigger several issues that can be frustrating enough with the game launching. You can follow the steps below to verify and repair the installed game files.
Open the Battle.net client on your PC.
Click on the Diablo IV game.
Now, click on OPTIONS (Gear icon) > Click on Scan and Repair.
Choose Begin Scan and wait for the process to complete.
Once done, close the Battle.net launcher, and restart your PC.
5. Contact Blizzard Support
If none of the methods worked for you then make sure to contact Blizzard Support for Diablo 4 to get better assistance. Additionally, you should submit a support ticket for the same issue so that developers can take a deep dive into it.
That's it, guys. We hope this guide was helpful to you. For further queries, you can comment below.