Although the screen brightness can be dimmed at the lower side for dark or low-light environments, many users aren't happy with the dimming. It's just because even in the lower screen brightness, it feels like too much bright to some users for sure. So, if you're also getting distracted or if your eyes are hurting during bedtime then check out How to Dim Your iPhone Screen Lower Than the Lowest Possible Brightness.
Yes! That's possible on your iPhone with iOS 14 or higher. All you need is to create a 'Set Brightness' shortcut on your iPhone to do the task easily. A big thanks to a Reddit user, mrdude42, for sharing this amazing trick, as we can say. By using this shortcut, you can actually set the screen brightness to the default lower option in the control centre. This shortcut also reduces white points, zooming low light filters, etc.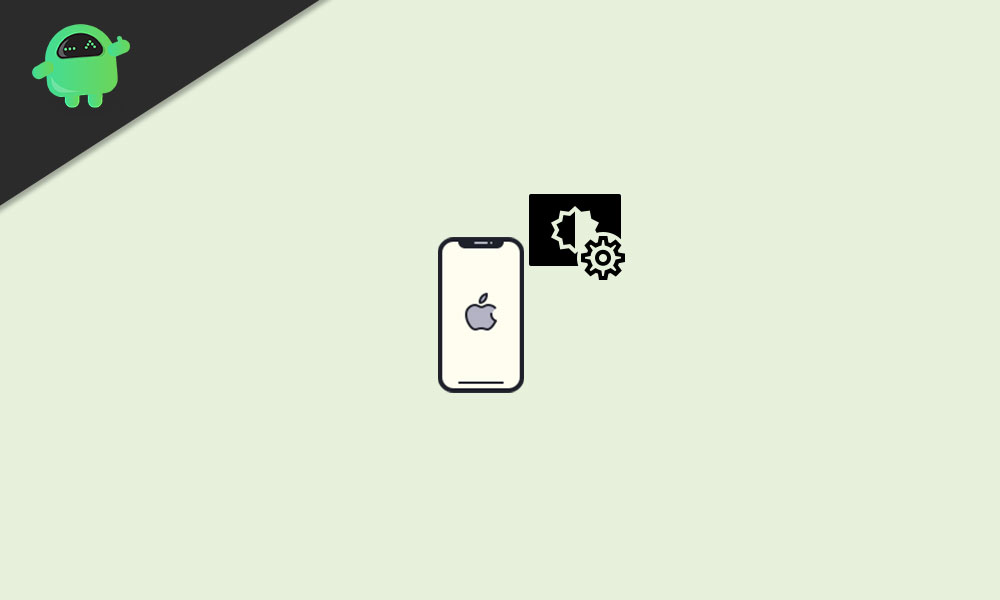 How to Dim Your iPhone Screen Lower Than the Lowest Possible Brightness
There are some requirements that you should gonna follow. Such as make sure you've updated your iPhone to the latest iOS version (iOS 14 or higher). Next, keep in mind that the Shortcuts app is already installed on your iPhone. If not, install it via Apple App Store. Then allow untrusted shortcuts via iPhone Settings > Shortcuts > Turn On 'Allow Untrusted Shortcuts' to allow user-created shortcuts.
1. Add 'Set Brightness' Shortcut
First of all, download the 'Set Brightness' shortcut using the official iCloud link below.
Download Set Brightness (free) on iCloud.
Once you tap on the link, it'll be redirected to the Shortcuts application (or tap on 'Get Shortcut').
Here you'll see a preview of the shortcut > Scroll down to the page and select 'Add Untrusted Shortcuts'.
2. Run Shortcut
There are two ways to do so:
Siri:
Open the Siri voice assistance and say "Set Brightness".
Therefore, the created shortcut will be initiated.
Here you can select the brightness levels according to your choice. As we're discussing the lowest brightness settings, you can choose very low or minimum.
Back Tap:
The second way is to use the Back Tap feature on your iPhone that basically allows you to run plenty of actions like shortcuts. If you have an iPhone 8 or above and running on iOS 14 or above, then you can easily perform this task.
You'll need to head over to the Settings menu > Accessibility > Touch > Back Tap.
Next, select an option double or triple tap and select the 'Set Brightness' shortcut.
Once done, you can easily tap at the back of your iPhone twice or three times (accordingly) to run the shortcut.
3. Enable Zoom's Low Light Filter
As we've already mentioned that the 'Minimum' option will set the screen brightness to lower than the default lower brightness on your iPhone. But this particular option uses an accessibility setting called zoom which not only zooms in the screen but also enables the lowest brightness level.
You'll have to head over to the iPhone Settings app > Accessibility > Zoom > Zoom Filter > Tap on 'Low Light' to enable this feature and whenever you zoom into the screen, it'll Dim the iPhone Screen Brightness.
4. Lower the Brightness
Well, not only you can now lower the brightness level on your iPhone but also increase it to the maximum of up to 100%. You can also set the brightness level to 85% (higher), 71% (high), 50% (medium), 36% (average), 10% (low), and 0% (very low) from the option.
While using the 0% brightness level to Very Low, the screen will dim extremely. It'll also reduce the white point (intensity of bright colors).
Keep in mind that do not use this minimum brightness shortcut in daylight or outdoor conditions because you may not be able to see anything. You can barely see the screen content only if you go inside a dark room or during the night.
Another thing you should consider is that the screen will zoom in using the accessibility feature on your iPhone. Obviously, it's not something you like and that's why you should use the three fingers to double tap on the screen and the screen will be zoomed out to normal again.
That's it, guys. We assume this guide was helpful to you. Feel free to ask in the comment below.