Recently, many users have witnessed a case in which the Discord gets stuck on the loading screen, sometimes, in the middle of gameplay on their devices. At times, it just stops loading or connecting, in some situations, the app just freezes on the starting loop with no end in sight. This infuriating episode happens at any time in the middle of its usage, and it frequently prevents users from continuing their work any further.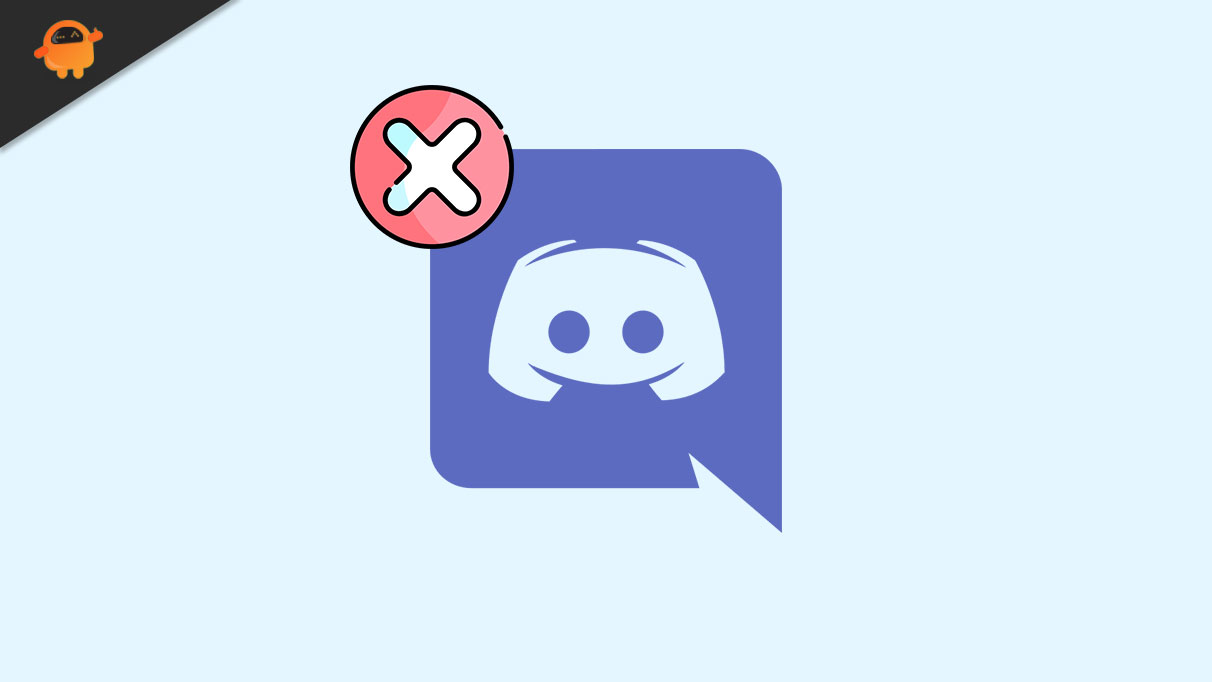 Fixes for the Discord Stuck On Loading Screen
If this has happened to you, then you are not alone. Countless users suffer from this issue every day, therefore we know how this common glitch can be easily fixed. If you want to continue with your smooth gaming, calling, or texting experience with Discord, but you are sick of this freezing distraught. Well, worry no more, because we have assembled for you simple solutions that will fix this discord error always. Have a look.
FIX 1: Restart your device
The foremost trick that you should try is restarting your computer. It is a simple process but effective, and it will erase most of the existing minor glitches or errors in just a few minutes. A restart will reset your desktop, so unless there is any other issue, your Discord will go back to normal.
FIX 2: Check your Internet Connection
If your Discord is stuck on the loading screen, this could be due to your internet connection issue. Try reconnecting to your internet, and then check it with another application. This would help you identify if the core of the problem was your internet or something else.
Fix 3: Reopen Discord with Admin Access
Generally, Discord works fine without admin access but sometimes the app requires it. In such a case your Discord may get stuck on the loading screen if you prevent administrative access to it. Here, you just need to close the Discord and reopen it as administrator access. For doing so, follow these steps
Open the Task Manager, by right-clicking on the Taskbar.
In the Task Manager select the Discord app and right-click on it.
Then click on End Task. (Here make sure you are right-clicking on the main Discord link, rather than its sub-directory entries)
Then go to your desktop, right-click on the Discord, and open its Properties.
Under the Compatibility tab, you will find "Run this program as an administrator", tick on the checkbox next to it and click OK.
After running your Discord app as administrator, if the said issue persists then perhaps the issue was something else. You can try the next method to fix the same issue
Fix 4: Update your graphics driver
In some cases, having a faulty graphics driver can lead to a loading issue on your Discord. In such a case it becomes important that you update the driver to the latest version to resolve the issue. For doing so, follow these steps,
Open the taskbar search box and type device manager.
Inside the Device Manager, go to the section Display adapters.
Select your graphics driver, right-click on it, and from the sub-menu select the Update driver option.
Once done, restart the system and check if the said issue persists.
Fix 5: Clear the Cache
Sometimes accumulated Discord cache files and cookies on your system could turn into a severe issue, leading to connecting and streaming glitches. Therefore, it is recommended to clear your cache once in a while. For doing so, follow these steps,
Firstly, exit your Discord app
Press the Windows + R altogether, on your keyboard to open the Run dialog box on your screen.
In the text box type %APPDATA%/Discord/Cache, then click on OK.
Then press Ctrl + A on your keyboard to select all the files.
All the selected files are nothing but the cache of Discord, you can simply delete them by clicking the Delete key on your keyboard
Then simply reopen Discord to see the change.
Fix 6: Relaunch the app in Windows Mode
If your Discord app is stuck on the loading screen, perhaps you can fix it with a very simple process of switching to Windowed Mode.
For this, you will have to leave the full-screen mode, by pressing Ctrl + Shift + F on the keyboard. Then try relaunching the app to see the results.
In case this didn't work, you can easily switch back to full-screen through the same shortcut, Ctrl +Shift + F.
Fix 7: Try using VPN
When you stream heavy games on your device, it can lead to consuming a lot of bandwidth. As a result, your internet service provider might limit the connection speed, for a balanced distribution.
This can lead to loading issues for the Discord app, hence to overcome this situation you can try using a VPN (Virtual Private Networks). It will encrypt your data, allow you to bypass censorship blocks and it will keep your internet activities hidden from your service provider. This can help you have smoother access to apps like Discord, and it will resolve loading and freezing issues.
Fix 8: Switch to app or browser
Successful streaming apps like Discord often come compatible with all major web browsers like Opera, Chrome, and Firefox. However, to make sure to get the smoothest experience while streaming, you should try running Discord on the latest updated version of the browser.
If you are having trouble loading with the Discord client, try using Discord from your browser instead or vice versa. If Discord doesn't work with one browser, you can try alternatives as well.
In case none of these options works for you, then perhaps there is something wrong with Discord's end. To find assistance you can contact Discord support or try Discord PTB.
Fix 9: Reinstall Discord
Another reason why your Discord is stuck on the loading screen is that some of the files on the Discord may be corrupted, missing or corrupted. To properly use the app you will need to restore these missing files by uninstalling and installing Discord again. For doing so, follow these steps,
Press Windows + R altogether to open the RUN dialog box.
In the Run dialog box, type appwiz.cpl, and click on OK.
In the newly opened window, locate Discord, right-click on it and select the Uninstall option.
Once done, you can simply install the app again from its official website.
These were the 10 methods that you can try if your Discord gets stuck on the loading screen. As it is fairly common to witness such a scenario, and especially while streaming it can be exasperating at times.
However, in case none of these methods works, then you can be sure that the issue is arising from Discord's end, which you can rectify by contacting the support line. If you have any queries or feedback, write down a comment in the below comment box.