Discord is a place for you to create a home for your friends and communities. With text, voice, and video chat, you can stay in touch with friends and family. If you belong to a club, gaming group, or just a small group of friends, Discord will make it easy to talk every day and hang out more often.
Unfortunately, after the recent patch update, players often face the issue that the Discord app is stuck in fullscreen when playing video games on PC. Nevertheless, when we investigated this issue, we discovered some shocking reasons for this error, which we were able to fix. Because of this, we have here a guide that outlines all of these fixes. Hence, if your Discord is stuck in fullscreen for long hours, make sure you implement the suggested fixes.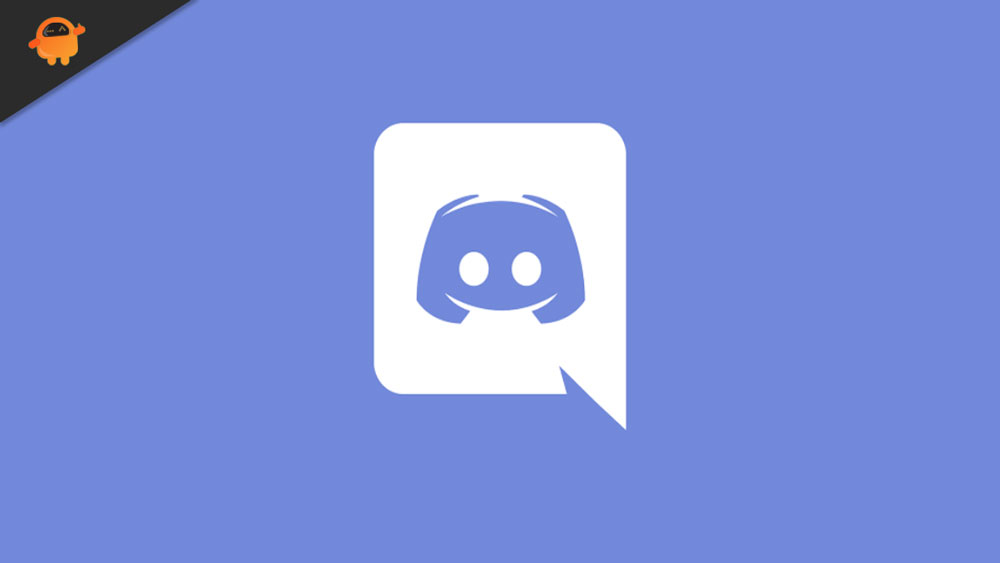 How To Fix Discord Stuck in Fullscreen
Discord officials always try to fix the temporary bugs and glitches by the regular update; therefore, this time also they ensure that their developer team is started working on it and soon provide some fixes. But, until then, you can rely on the fixes we have mentioned here:
Fix 1: Restart Your Discord App
Restarting the Discord desktop client for PC or Mac may be required if you are using it. In addition, it helps to recover from connection issues, app freezes, or other issues, such as outages on the servers unrelated to the Discord platform itself.
Select Task Manager by

right-clicking

the Start menu or taskbar.

Find the Discord process (or discord.exe in the Details tab) in the Processes tab of the Task Manager window.

Then, hit the

End Task

from the context menu to close the Discord process.

Relaunch

Discord

from the Start menu after closing the processes related to Discord.
Fix 2: Run The Discord as Administrator
On some Windows PCs, you may not be able to use the Discord app and are stuck in a full-screen issue unless you are running as an administrator. You can fix this by running Discord as an administrator, but we sometimes forget to do that. Therefore, it is suggested to run Discord using the admin privileges of your system. You can do this by using these easy steps:
Locate the Discord icon on the desktop and right-click it to open its context menu.

Then, hit the

properties

option.

Select "

Compatibility

.".

Then, check if "

Run this program as an administrator

" is selected.

Select "

Apply

" and then click "

OK

" to apply this new choice.
Fix 3: Reboot Your PC
If, even after running Discord, you find that it is still stuck in the fullscreen, rebooting your device will be the right option. By rebooting, you will be able to get your device back to its original state. Also, any code that has become stuck in a non-workable state will be erased.
Restarting a computer or device means it will reload the software from scratch and bring the system back to its original state so it can continue functioning as it did before. So, you should try rebooting your device and check if it helps or not. Meanwhile, if this fix didn't help you, then don't get panic, as we have more fixes for you.
Fix 4: Disable The Antivirus
If the Discord fullscreen error is still bothering you, then the chances are that your Windows firewall prevents it from functioning properly as it considers your app a third-party threat. So, while using the Discord app, it is better to disable the Real-Time protection on your device.
Search for

Windows Security

by clicking Start and typing it into the search box.

Then, click

Virus & threat protection

in the Windows Security app.

From the Virus & threat protection settings menu, choose to

Manage settings.

That's it. Now, toggle the button to

Turn off Real-time protection

.
Fix 5: Check The Internet Connection
Discord stuck on fullscreen error is usually caused by technical problems on Discord's side, such as high volumes of traffic, internet connectivity issues on your device, etc. Therefore, it is our duty to check if there is no fault from our side. So, we advise you to check the connection speed of your WiFi using the Ookla Speed Test.
However, the chances are that you are facing this problem due to a poor connection issue. Therefore, if your WiFi/router does not give you a proper speed, then power cycle your router/modem and run the speed test again. If needed, contact your ISP and ask them to fix it.
Fix 6: Make Sure Your PC is Updated
It's true that the older OS version affects the computer's performance. This is because the OS manages all the processes, including the background processes, it may be that you don't use certain background processes or built-in apps, but they are still negatively affecting your computer's performance.
So, it may be possible that your Discord may be suffering from this issue just because your system OS is not updated. Therefore, you can use these steps in order to check if there is any update available for your Windows device or not:
Right-click on the

Start

button and then click Settings.

You'll find a list of options on the left side of the settings menu.

The last option would be Windows Update. Select it.

To manually update Windows, click on Check for updates in the right pane.
Fix 7: Check The Servers
There are chances that the Discord servers may be down due to which you are facing this Discord stuck on fullscreen. So, to check if there is an issue with the server or not, you can hover over to the DownDetector.
This screenshot shows you the latest reports worldwide where Discord users have posted their issues and outages. If your region is not listed here and you are encountering issues with Discord, make sure you submit a report.
Fix 8: Delete The App Data
Temporary files, also called foo files, are automatically created to enhance the performance of programs. They are created both by the operating system and by the program itself. So, there are chances that these temp files may get damaged or corrupted due to which you are getting this problem and now deleting these temp files helps you fix this error. Here are the steps to do so:
Click the Start Button and then type "

%appdata%

" into the search bar.

You will then need to

double-click

the

Discord folder

to open it.

Navigate to the

Cache folder

.

Now,

delete

all files in the folder.
Fix 9: Reinstall The App
If nothing helps you, then the last option that you have is to reinstall the Discord app on your Windows PC. Therefore, you can simply use the steps we have described further in this guide. But, before that, you need to uninstall the app that is already installed on your PC. So, let's see how:
Firstly, type

Control Panel

into the search box and choose it from the results on the taskbar.

Under Programs, select "

Programs and Features

."

Choose to

Uninstall or Uninstall/Change

by holding down (or right-clicking) the

Discord

app that you wish to remove. You can then proceed as directed.
Also Read: Fix: Discord Stuck On Loading Screen
So, that's how you can fix it if the Discord is stuck in fullscreen for long hours. We hope that this troubleshooting guide has helped you. However, in case you have any doubts or queries on your mind, comment below. Also, if you know of any other fix, let us know.