Disney+ is a new OTT platform that is great for people who primarily love Disney movies and TV shows. Apart from the brand-specific content, Disney+ also has content for various genres in both live shows, Tv series, and movies. When it comes to compatibility, Disney plus is available for a variety of devices, including Android, iOS, and Roku. The compatibility further extended with support for consoles such as Fire Stick, Xbox, and Playstation devices.
After the latest system update on PS5 and PS4, many people started reporting that the Disney+ application is no longer working on their console. This update did bring some improvement to PS5, including the ability to transfer your games to an external drive and support for HDR on a 120Hz refresh rate. But it did introduce some bugs as well. So in this article, we are going to explain some fixes that you can try to eliminate the Disney+ app crashing on your PS4 and PS5 console.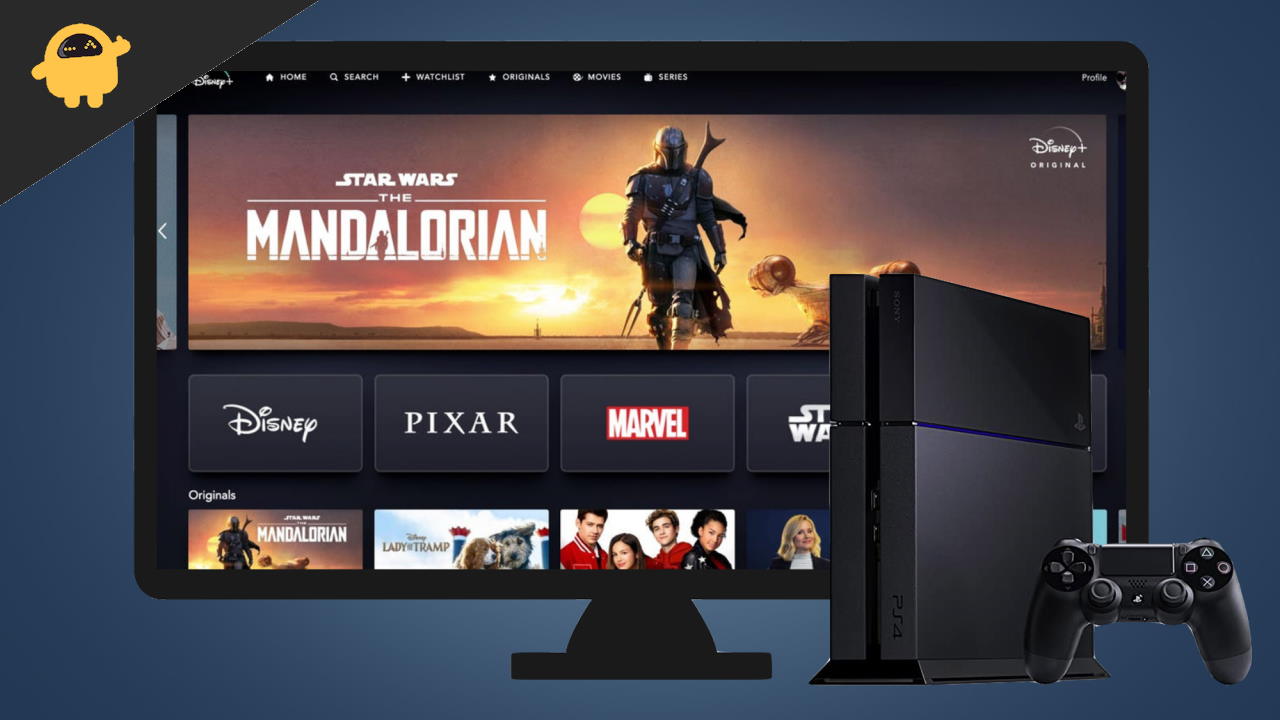 Fix: Disney+ Crashing on PS5 or PS4
When it comes to the Disney+ app, it is new, so such minor glitches are possible and expected. While developers are trying hard to push stable releases for all platforms, the process can take some time. Meanwhile, a new update comes for Disney+, you can try basic troubleshooting methods like rebooting your Playstation console and restarting your Wifi router devices. If these don't work, down below are some more in-depth ways you can fix the problem.
Method 1: Disable HDR altogether
Since Sony added the support for HDR content with a 120Hz refresh rate, this could be the reason that Disney+ is crashing. For many people, this fix did work like a charm. Finally, they were able to view their favorite shows back again. So let's try by disabling HDR.
Open Settings on your PS5.

Go to Screen and Video.

Under Video output, you should be able to find HDR.

Set it to Off.
Now launch your Disney + app, you should not be having any issues with it now.
Method 2: Check internet connection
If your Disney + app is not even opening and it is stuck at the loading screen, then there might be some issues with your internet connection.
Check the internet connection with a different device. For instance, if you are having a wifi router, then try connecting on your mobile phone.
If that works, then disconnect your PS5 or PS4 from the network and reconnect it.
First, open Settings and go to Network.
Under Settings within the network section, go to Set up an internet connection.
Now you will be able to see all available networks as well as the currently connected ones.
Highlight the connected one and press the X button.
Select Disconnect and then remove the network.
Then from all over, try connecting to the same network again and check if the issue has been resolved or not.
Method 3: Uninstall Disney+ and re-install
If the app is still crashing even after trying both the steps, then we can try uninstalling the Disney+ app and re-installing it.
Note: If there is an update available for your Disney+ app from the Playstation Store, you can try applying that update before you try to uninstall and reinstall the app.
Highlight the Disney+ app on the PlayStation.
Press the Triangle button and select delete.

Now, reboot your PS5 console.
Finally, head over to the PlayStation Store and download the Disney+ app
Sign back again with your account.
Now, check if the app works without crashing.
Method 4: Reduce the streaming quality
If your Disney app is crashing only when playing any videos, then lowering the streaming quality can help you to eliminate this crashing issue.
Open the Disney plus app.
Access the side menu and go to settings.

Under app settings, go to Data Usage.

Select Data saver or Automatic to reduce the data usage and thus reduce the streaming quality.
Once you reduce the settings, close the app and re-open again. Check if the crashing issue is resolved.
Method 5: Update your PS5 or PS4 console
This issue was reported a while ago, which could mean that SONY or Disney+ might have pushed an update to resolve this issue by the time you read this article. So, you can check for updates on the PS5 or PS4 console.
Open the Control center on your PS5 or PS4 console.
Go to Uploads and Downloads.
Check under System updates and click on Try again.
Wait for the system update to complete and apply the system update.
After a system update, also try updating the Disney plus app and then check if the crashing issue is solved.
Conclusion
So these were some of the solutions to fix the Disney + application crashing on PS4 or PS5. As you can see, these are some easy solutions that you can try yourself. But if you are still facing issues, you can try contacting Disney+ support. As of recent news, we heard that SONY might be working on an update to enable the application to work on PS5 again, as a recent update has caused this issue in the first place. But until then, you can only wait and check if there are any updates for the app available.