FIFA 23 is a football video game published by Electronic Arts. It is the 30th installment in the FIFA series that is developed by EA Sports, and the final installment under the FIFA banner. FIFA 23 brings the next-gen HyperMotion2 technology including FIFA World Cup tournaments, etc. Apart from other bugs or errors, some players are facing the FIFA 23 SSL Connect Error on PS4 and PS5 consoles.
This SSL Connect error is new to the FIFA 23 players on the PlayStation consoles that have started rising in the community so quickly. If in case, you're also one of the victims to encounter the same error then make sure to follow this troubleshooting guide to fix it. Whenever you're receiving the error, it creates a white screen that prevents you to get into the game which is unexpected for sure.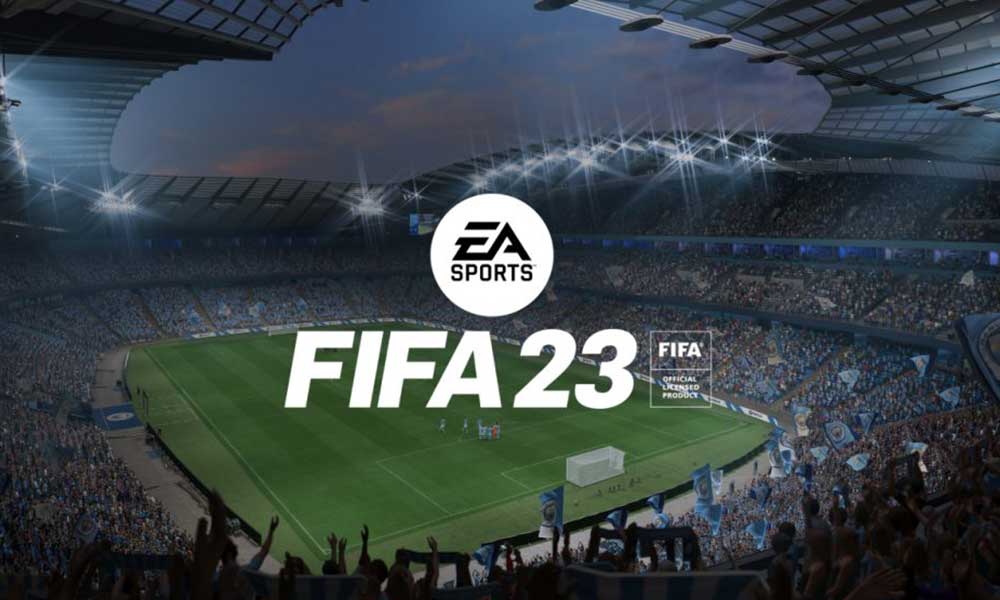 How to Fix FIFA 23 SSL Connect Error on PS4 and PS5
As per multiple reports online, it seems that several FIFA 23 players are getting the Error: 0x00000023 or SslError: 0x00000000 or SSL Connection Error on PS4/PS5 consoles, whenever there is a poor or unstable connection, occurs between the console & Electronic Arts (Origin account). So, it indicates that there is an issue with the connected accounts of both platforms which can be fixed easily.
All you need is to simply reconnect your EA account with your PSN ID on the PlayStation console to avoid SSL connection errors. Now, without wasting any more time, let's jump into the steps below.
Visit the official EA website via the console's browser.
Go to the Profile icon at the top-right side of the screen.
Now, hit the Sign In icon > Enter the username and password of your PlayStation ID.
The website will show a message to link your Origin (EA) account with your PlayStation account.
Either you can create a new EA account or link an existing account.
Then go back to the EA website (homepage) > Go to the Profil icon again.
Next, select the Account Settings menu > Choose the Connections option at the bottom side.
Finally, you'll be able to see the connected PSN account which means two accounts have been connected.
If there is an issue with the SSL error or account connectivity process then make sure to retry the method once again. As a last resort, you can also contact EA Help Support to create a ticket and get a faster resolution.
That's it, guys. We hope this guide was helpful to you. For further queries, you can comment below.