Amazon Prime Video (Prime Video) becomes one of the most popular online video streaming platforms over a couple of years. This on-demand video subscription and streaming platform offer plenty of original content, shows, movies, web series, and much more. However, some of the unfortunate Amazon Prime Video users are getting the error code 6085 while trying to watch any content. If you're also one of the victims then make sure to check out this troubleshooting guide to resolve this issue completely.
To be very specific, affected users are reporting that they're mostly getting the problem while trying to launch Crystal Palace vs. Newcastle football (soccer) match which is obviously streaming live at the specified time. The error message looks like "Problem occurred: We are unable to process your request." Most importantly, this particular error code appears on all platforms like PC, Xbox One, Xbox Series S/X, PS4, PS5. So, the mentioned workarounds will be applicable across all platforms.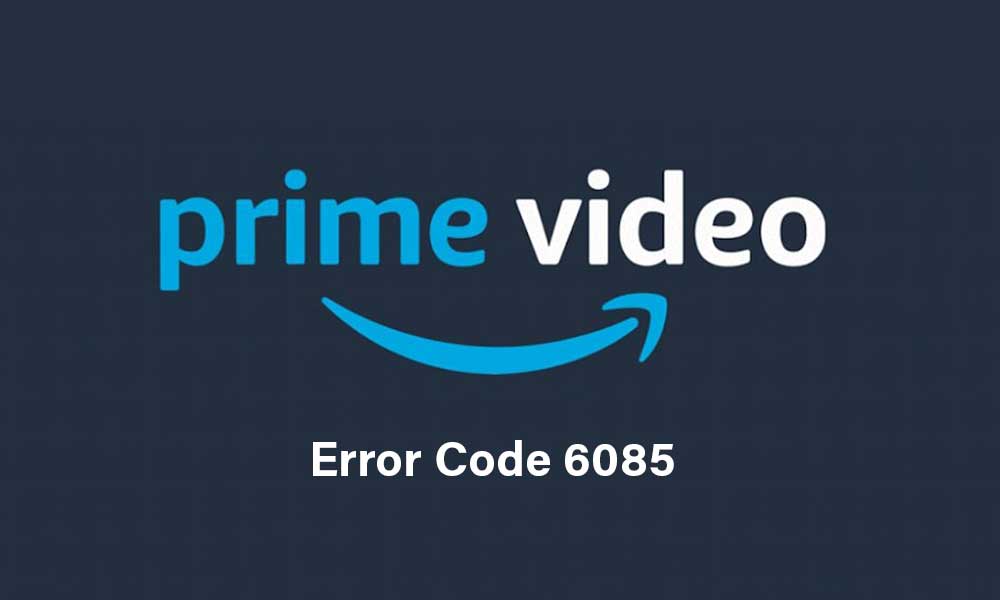 How to Fix Amazon Error Code 6085
The error code basically prevents users from streaming live content on the Amazon Prime Video platform from the TV or PC or gaming console. Needless to say that the particular error also impacts Android or smart TV users. So, without wasting any more time, let's jump into the guide below.
You'll need to open a web browser and continue streaming any live content. Whether you're using a PC or Android TV or gaming console, you can visit the Prime Video section from the web browser regardless.
Even the Android or iOS running device users can stream the Prime Video live content via the web browser if in case, the mobile app doesn't run well.
It's nice to see that the Amazon Prime Video Sports Twitter handle has officially acknowledged the particular error and they're investigating it for a quicker resolution.
However, the support team has recommended users to 'try accessing the content via a different device'.
That's it, guys. We assume this guide was helpful to you. If you've any queries, let us know in the comment below.