It seems that one of the most frustrating bugs has reappeared again in the Apex Legends: Season 8 because some of the players are experiencing Stuck on Starting Server Loop which never ends. Sometimes it doesn't even load properly with the infinite loading screen. Although Respawn Entertainment has fixed various issues, plenty of errors are still appearing.
Right now Apex Legends game is one of the popular free battle royale video games in the market that we can't deny. But the online multiplayer games especially battle royale titles have always had a bunch of errors while connecting to the game servers whatsoever. So, during connecting to the game server or matchmaking process, Apex Legends players are getting starting server loop a lot.
Fix: Apex Legends: Stuck on Starting Server Loop
To be very specific, this particular issue mostly happens due to networking connectivity problems. However, in some cases, the chances are high enough that Apex Legends game servers are going through downtime or outage. But we'll start following some of the possible workarounds by checking the network connection at our end.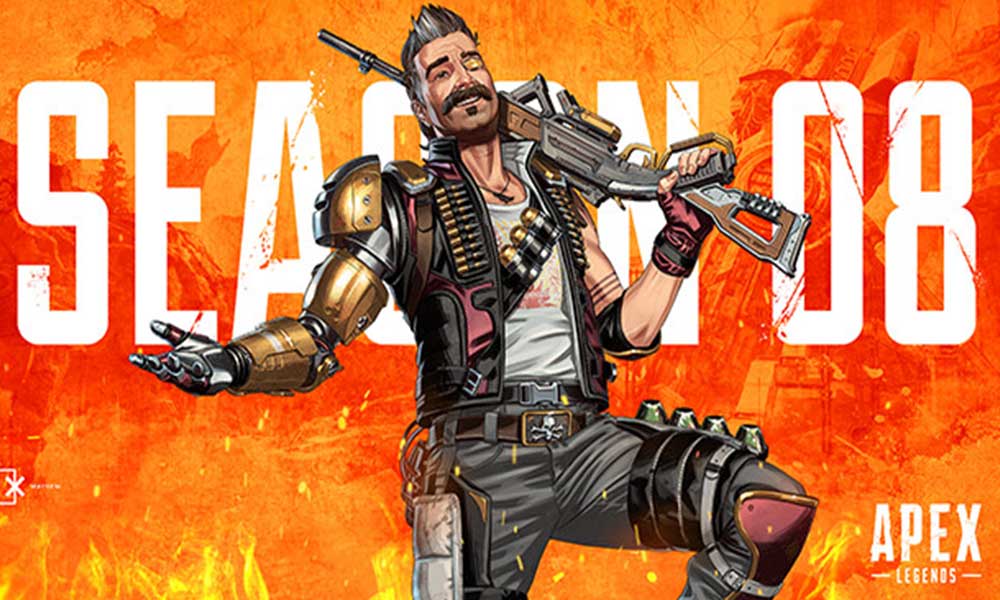 1. Check Network Connection
If in case, your network connection isn't stable enough or fast then such kinds of issues may start appearing to you while connecting to the game servers online. Make sure to cross-check your internet connection by either browsing the web or playing another online game on your PC. Additionally, you can switch from Wi-Fi or Wired (Ethernet) connection or vice-versa in order to fix the issue.
2. Check Apex Legends Server Status
Well, if your network seems good enough that means there are some issues with the Apex Legends game servers most probably. Sometimes the server downtime or outage issue can cause such infinite loading screen problems. So, all you need to do is simply visit the unofficial Apex Legends Status website to check whether there is a server outage or not.
Alternatively, you can head over to the third-party Down Detector Apex Legends Status website to check the real-time server issues, live outage map, most reported problems, last 24 hours reported info, etc.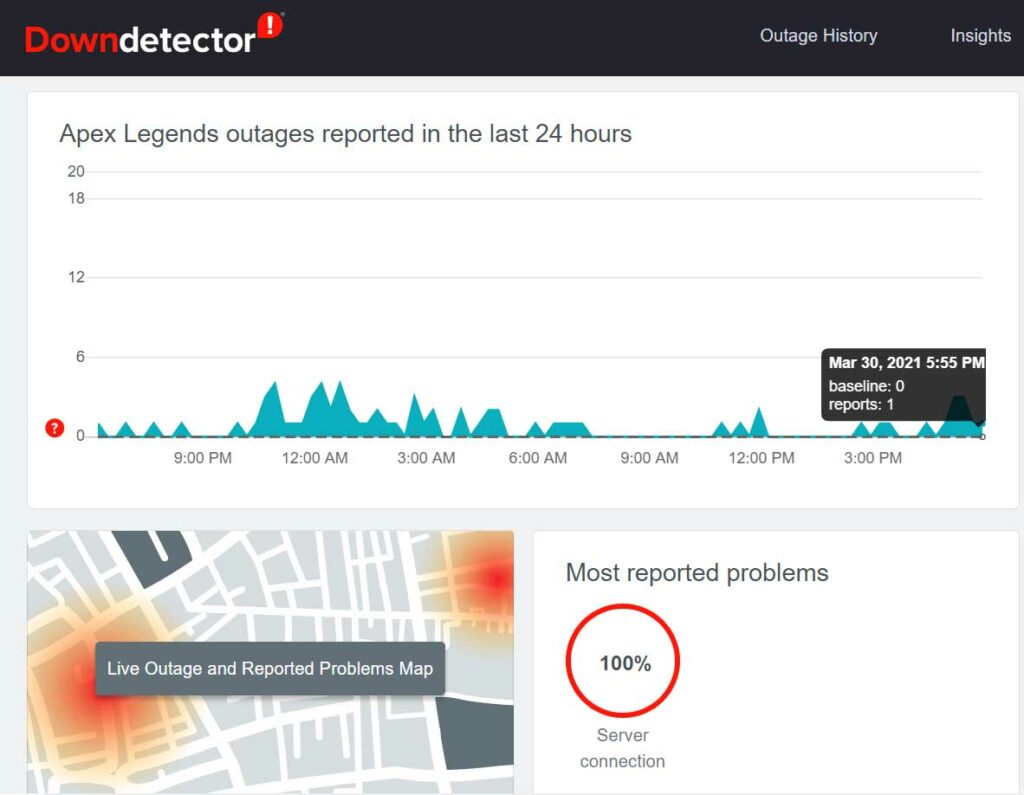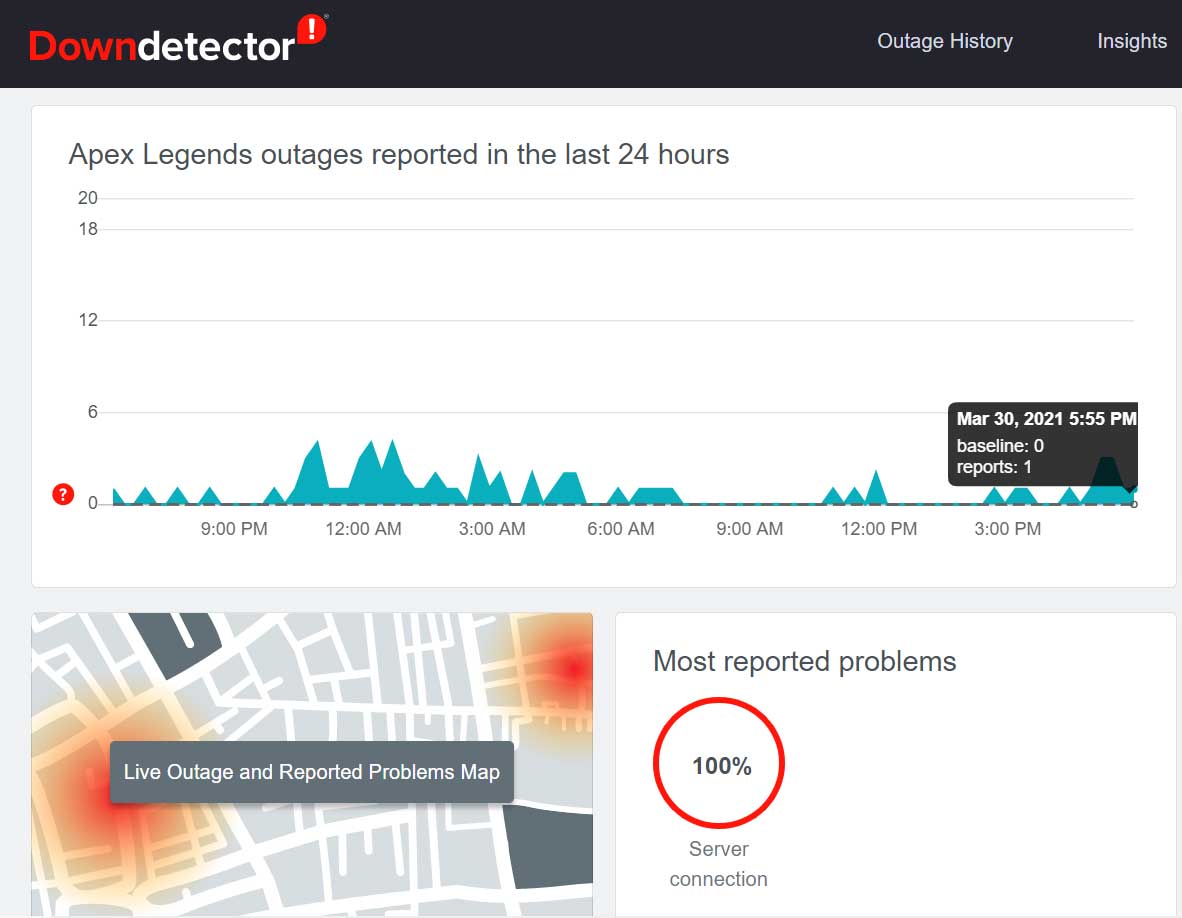 Meanwhile, you can also follow the Apex Legends Status Twitter handle for real-time updates and info. So, if the server has some issue, you should wait until the servers become operational again. There is nothing to do extra.
However, if there is no severe server-related issue happening from the server-end that means your networking device may have some problems.
3. Power Cycle your Router
Sometimes the networking device like Wi-Fi routers may also have several networking issues. If you've any doubts, make sure to perform a power cycle to your router. It basically clears the temporary glitch or cache data issues from the router's system. To do that:
Turn off the Wi-Fi router and wait until LED indicators turned off.
Now, unplug the power adapter from the power source and from the router too.
Wait for around 30 seconds and connect the power cable again.
Power on the router and connect to the Wi-Fi again to check for the issue.
4. Disconnect Internet from Lobby Screen
Disconnect the internet connection while you're in the loading screen if continuously receiving the loop.
It may also help you to get into the lobby screen in some cases. If so, connect to the internet again and spam to collect all rewards. [Make sure to do it fast because it's important]
If this method didn't help you out, try running the Apex Legends game from the Steam client. Still, not working? Well, try this with the Origin client too.
5. Use a Secondary EA Account
As the particular Apex Legends Stuck on Starting Server Loop issue is account-specific rather than system or game-specific, we'll recommend you to follow the step below:
Last but not the least, if the problem persists, make sure to try running the game using a secondary EA (Electronic Arts) account rather than the existing account.
It's also worth mentioning that the particular issue isn't limited to the Steam client and happening across all clients whatsoever. Meanwhile, the problem has been surfaced on the EA Help Forum. So, you can also submit a ticket for this issue to fix it completely.
That's it, guys. We assume this guide was helpful to you. For further queries, you can comment below.