IPhone & iPad users recently discovered they could no longer install or update apps. Apple has released the much-anticipated iOS 16 updates for all iPhone & iPad users. Still, users who have upgraded to the new OS face several issues when installing new apps and updating the pre-existing apps from App Store. The issue of can't to update apps on iPhones or iPad After the iOS 16 update is new, and not many details have been published by Apple, but in this article, we will help you troubleshoot the issue.
The issue appears to affect devices running earlier versions of iOS 15 and those that have just updated to iOS 16. A few iPad users have also reported facing this issue when updating apps from the App Store. The issue is likely caused by Apple's servers, which may be experiencing issues now. Although it doesn't seem to affect all customers, there is no news on when the issue will be resolved.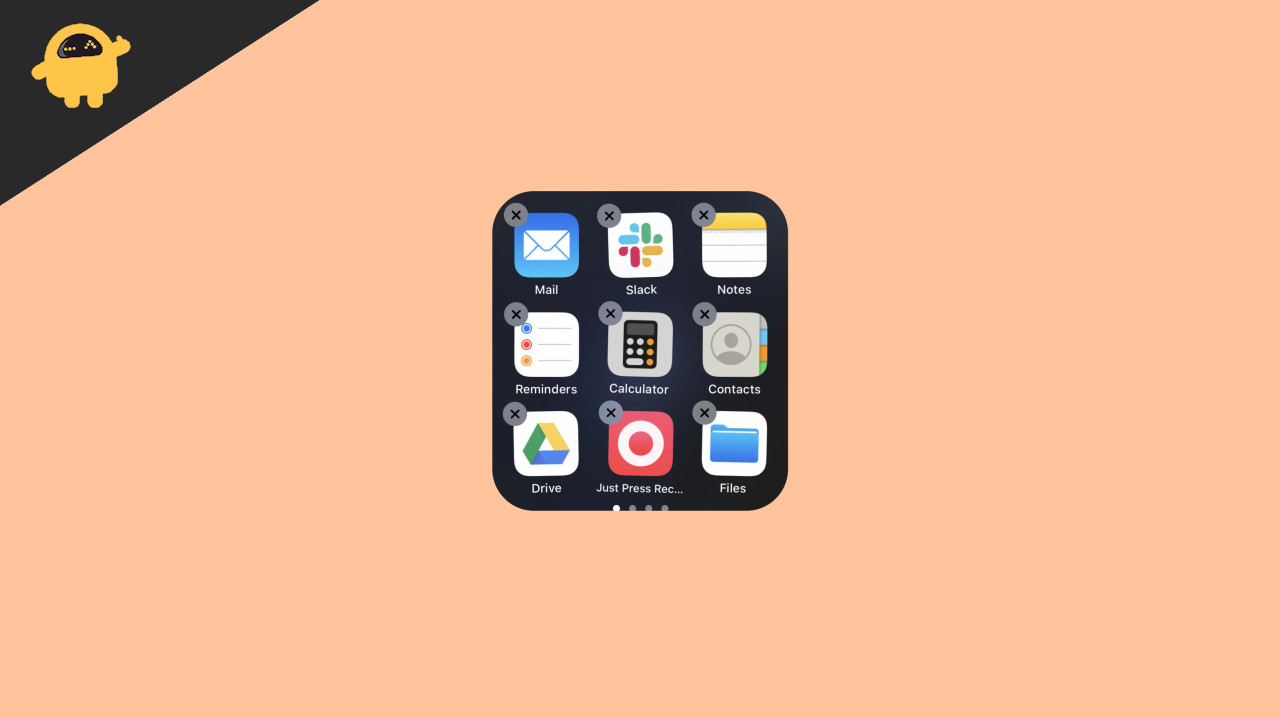 Fix: Can't Update Apps on iPhone or iPad After iOS 16 Update
The Affected customers are directed to a new Terms and Conditions page when they attempt to update an app after upgrading to iOS 16. The Terms and Conditions load briefly before an error message appears when you accept them. "There was a mistake. To try again later, "examines the alert.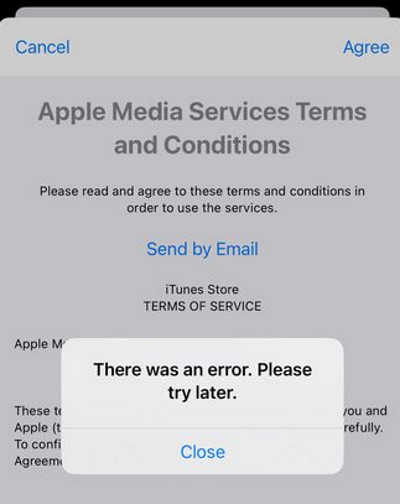 According to Apple's System Status homepage, there isn't a persistent downtime with the App Store servers. So, to solve the problem, here are a few fast fixes.
Method 1: Reboot Your iPhone
After a restart, several iOS users claim that their iPhones operate more quickly and smoothly, eventually fixing the temporary issues. Performance, animation load times, and app loading times are all included. Hence Rebooting your iPhone may fix this issue immediately.
Go to Settings, select General, then select Shut Down. Switch your device back on after a while.
Method 2: Verify Your Apple ID
We guess you're aware that – Once you download an application using a certain Apple ID, you can only update it with the same ID again. If you're trying to update the application from a different Apple ID, switch back to the one from which you officially downloaded the application.
Method 3: Check Apple Server
The synchronization process between your iPhone App Store and the Apple App store server can occasionally take a very long time.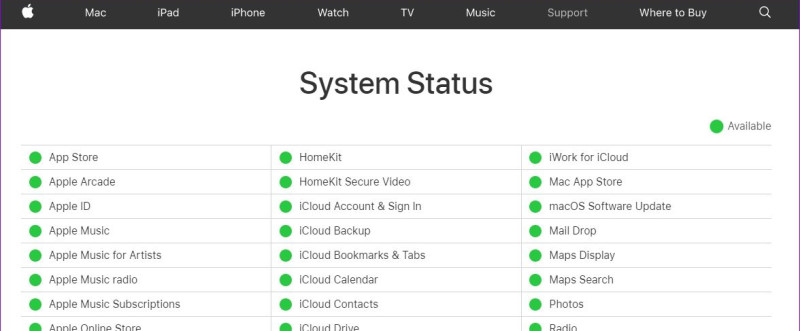 Due to a delay in the server's response, you should wait before connecting your device. So waiting until when Apple figures out and fixes the problem will be the best choice
Method 3: Sign Out and Sign In Apple ID
Because of security concerns and to update your services, Apple may request you to verify your Apple ID with a password. Signing out once and signing in again can fix this problem.
Go to App Store, Tap on the Profile icon.
Scroll down to the bottom, and Tap on Sign Out option.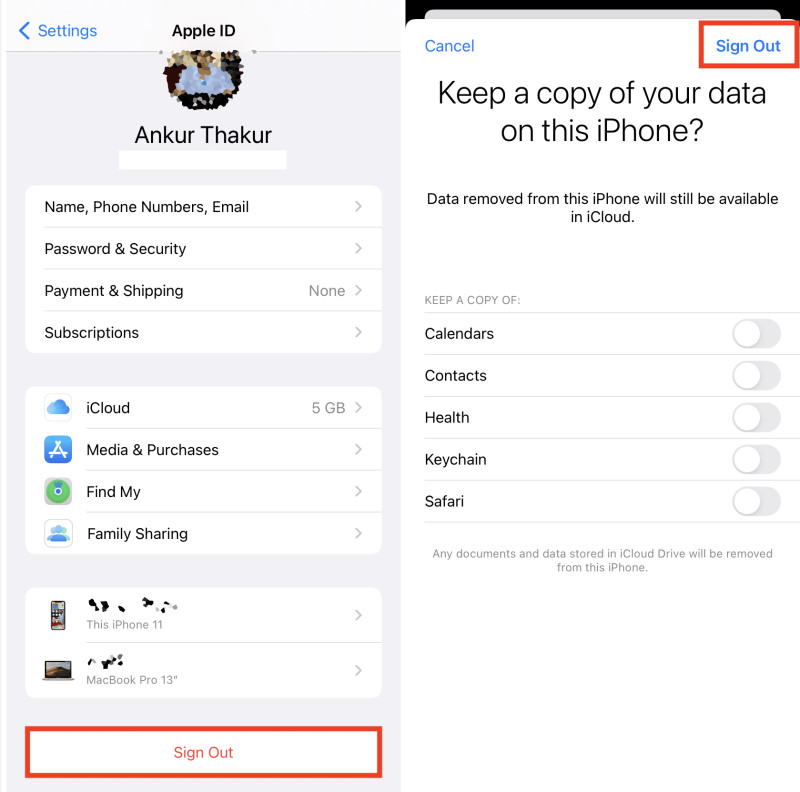 Return to the top and sign in using your Apple ID again.
Method 4: Check Available Storage On iPhone
If adequate storage is unavailable on your iPhone, you cannot install new apps or update existing ones. So, you should check whether insufficient storage is the reason behind your issue.
If you have insufficient storage space to install or update the app you are willing to, try to free up ample storage and repeat the process.
Tips: You may delete duplicate and useless photos, Delete large video files, Delete useless applications, etc.
Method 5: Pause and Resume the App Update
Restarting the update could be helpful if the update process is stuck at a certain point, taking too long, or looking frozen at the waiting screen.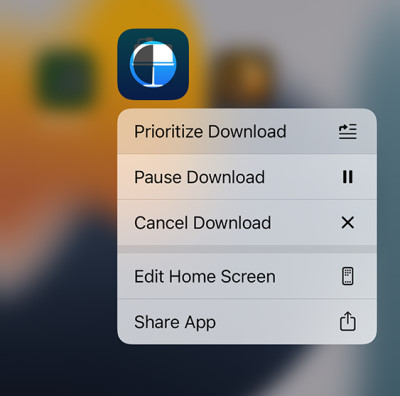 On the home screen, tap and hold the app icon, Pause the Download, and Resume the update by just tapping the app icon again.
Method 6: Delete the app and reinstall it
A fresh start is always necessary for these kinds of issues. Just uninstall the application and then reinstall it.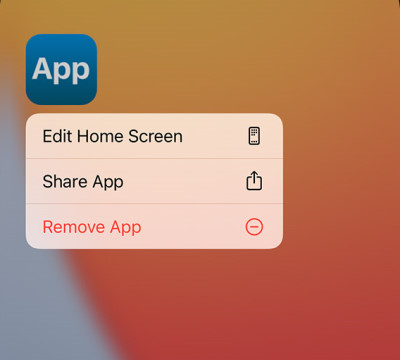 Proceed with caution because you'll lose the data during the erase if you don't have an app backup. For instance, your recent chats and media on WhatsApp will go away if you don't have an up-to-date backup.
Method 7: Set Date and Time to Update Automatically
Apple servers need to update the accurate global time for app updates, FaceTime, OS updates, and a lot of features in iOS. If the "Update Date and Time automatically" feature is switched off on your iPhone, try switching it on and repeating the installation or update process.
Go to settings, general, and Tap on Date and Time.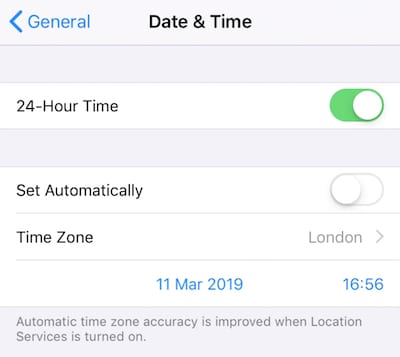 Here, enable the "Set Automatically" feature.
Method 8: Check iOS 16 Patch Updates
Since iOS 16 is quite new, many users are experiencing issues with multiple apps and features. So far, Apple has addressed these issues are is working hard to fix these issues. A few patch updates are also available for iOS users which intend to fix the issue, so make sure to update them from the Settings > Software update section.
Method 9: Contact Apple Support
If none of the above methods helps you, you may raise your query to Apple support. They will address the issue and be able to check for any software issues and fix them.
Conclusion
This brings us to the end of this guide for fixing the can't update apps on iPhones or iPad After the iOS 16 Update issue. Please note that iOS 16 is still quite new and has several bugs. Apple developers are working on pushing patch updates, so make sure to update any additional iOS 16 updates are available.