Apple has introduced multiple improvements and additional features with the latest iOS 15 update but it seems that there are a couple of bugs or issues as well. Plenty of iOS 15 users are complaining that they're getting issues with the app notifications after upgrading to the latest version. Now, if you're also facing the same issue then make sure to follow this troubleshooting guide to fix iPhone Notifications Not Working problem on iOS 15.
Well, it seems that some of the users are reporting whenever they unlock their device screen or get into the app then the app notifications are appearing on the notification panel. So, the basic issue is that apps don't send notifications unless you open them manually which seems a major bug on the iOS 15 update. Luckily, there are a couple of possible workarounds mentioned below that you can follow one by one until it gets resolved.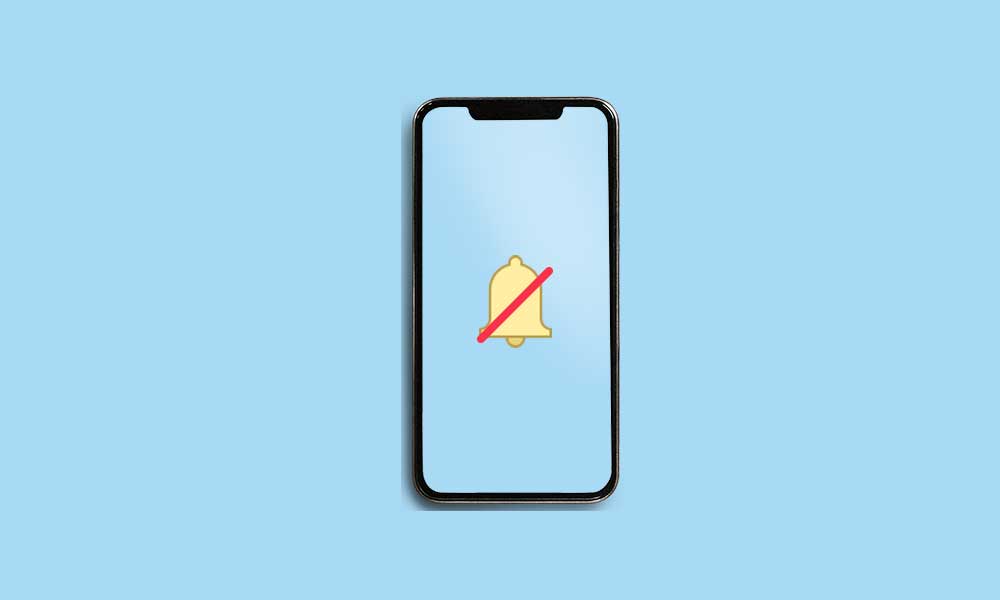 How to Fix iPhone Notifications Not Working on iOS 15
So, without wasting any more time, let's jump into the guide below.
1. Reboot your iPhone
One of the first steps for you is to simply restart your iPhone once to check for the issue whether the problem has been fixed or not. Although some of the users may not find it useful enough, we'll recommend you to perform this task once. If it didn't help you, make sure to follow the next method.
2. Check for iOS Updates
You should also check for iOS updates on your iPhone. It may also be possible that there is a new update available and you haven't installed it yet. That means even if the new update can fix the existing bug or other issues, you aren't making it possible.
So, head over to the Settings menu > Go to General > Tap on Software Update. If the update is available, tap on Download and Install.
3. Disable Focus Mode
The newly introduced Focus Mode on iOS 15 may be one of the major reasons behind the notifications not working issue on iOS 15. It basically silences calls and notifications. Make sure to turn it off and check for the issue again. To do so:
Go to Settings > Focus.
Tap on each Focus option and turn them off one by one. (if any)
Note: Now, if you're seeing "This person has notifications silenced" on iMessage that means one of the Focus modes has been enabled on your iPhone that runs on iOS 15. You can simply turn it off from Settings > Focus > Your active Focus mode > Focus status > Turn off the toggle.
Once all is done, make sure to reboot your iPhone to check for the issue.
4. Turn Off Scheduled Focus Mode
You should also check out whether there is a scheduled or automated setting under Focus Mode running or not. The chances are high that Focus Mode has been set to a scheduled timing only and you're not receiving app notifications on your iOS 15 at that particular time or any specific app. To do so:
Go to Settings > Tap on Focus.
Tap on each Focus Mode option and check for the Scheduled or Turn on automatically option. If anything is turned on or set to a scheduled mode then make sure to turn it off.
If you're using Driving and Sleep Modes on your iPhone then make sure to check out schedule settings properly.
Try disabling the Shared Across Devices option on your iPhone if it's turned on. Most importantly, if you've signed in to the same Apple ID on your multiple Apple devices like iPhone or iPad then turning on/off Focus Mode will do the same for other connected devices too.
Go to Settings > Tap on Focus.
Turn off the Shared Across Devices toggle to remove the access.
6. Enable Lock Screen Notifications
After updating to iOS 15, it seems that the lock screen notifications are longer supported with a mute option in the Do Not Disturb mode. Previously, you were able to silent the notifications on the lock screen still, got them while using your iPhone. Now, this option is no longer available in iOS 15 that means if you've done silent notifications then it'll turn off for both the lock screen and while using the phone too.
Note: Go to Settings > Tap on Focus > Tap on Do not disturb > Select Lock screen > Turn on the toggle. Go to Do Not Disturb > People > Calls from > Turn on Allow repeated calls.
7. Disable Notification Summary
It may also be possible that you're not getting app notifications due to the notification summary on your iPhone. Make sure to disable it.
Go to Settings > Tap on Notifications.
Tap on Scheduled Summary > Turn off the Scheduled Summary toggle.
Note: If you're sharing a screen then notifications will be turned off. If the 'Screen sharing' notification is turned on, make sure to turn it off to receive notifications while sharing the screen.
8. Enable Notification Previews
To enable notification previews on iOS 15, go to Settings > Tap on Notifications > Tap on Show Previews > Choose Always.
9. Turn On App Notifications
You can simply turn on or off app notifications from the device Settings menu for each app whatever you want. Make sure to turn on notifications for all of those apps which are important to you. Go to iPhone Settings > Scroll down the page and tap on the specific application > Tap on Notifications.
Just make sure to turn on the Allow Notifications toggle. Do the same steps for each and every app from which you want to get notifications even without using the app.
10. Check for Muted Text Messages
If in case, you're having issues with the text messages to get notifications on time or on the lock screen then you should check whether the text message notification is muted or not. To check it, open iMessage or any other app > You'll see a bell/mute icon next to the particular sender or contact chat. Either slide the chat left or right or just press & hold to select Unmute.
11. Check for Pending App Updates
If you haven't updated some of your apps on the iPhone for a while then make sure to check for pending app updates properly. Make sure to head over to Apple App Store > Tap on profile icon from the top-right corner > Scroll down the page from top to refresh it.
Now, you'll see all the available app updates in a full list on the same page. Just tap on Update for each app individually or select 'Update All' to install all pending app updates automatically.
This method should gonna help you to fix iPhone Notifications Not Working on iOS 15 issue completely if there is an issue with the app compatibility or any app cache data on the handset.
12. Reset Network Settings
Last but not the least, you should also perform Reset Network Settings on your iPhone to clear out networking glitches or app cache data issues whatsoever. Sometimes an issue with the app glitch or system cache can cause multiple issues with the app operations or even app notifications. To reset the network settings on your iOS 15 running iPhone:
Open the Settings app on your iPhone.
Now, tap on General > Tap on Transfer or Reset iPhone.
Tap on Reset > Choose to Reset Network Settings.
Wait for the process to be completed.
Once done, make sure to restart your iPhone to apply changes immediately.
This method should help you to completely resolve the app notifications not appearing issue or delay issue on your iPhone (iOS 15).
That's it, guys. We assume this guide was helpful to you. For further queries, you can comment below.