Minecraft is a sandbox-type video game that doesn't require intense graphics and offers an open-world adventure or limitless possibilities for you to build, mine, battle mobs, and explore things. Mojang has done a great job with Minecraft and people love this game very much. There is no better alternative to Minecraft yet which is another great sign for the Minecraft players. However, no video games are bug-free or error-free especially when it comes to online gaming and so the Minecraft. Plenty of players have started reporting that they're experiencing issues with the Minecraft Error: Exit Code 0. If you're also facing the same problem, you can follow this troubleshooting guide to fix it.
Well, this kind of error may appear due to multiple reasons such as some programs are conflicting with the gameplay, maybe you're using an outdated graphics driver, maybe your Java isn't up-to-date, any third-party game mods are causing errors, etc. Here we've shared all the possible workarounds that should help you out. However, before heading over to the methods, make sure that your Windows OS build is up-to-date.
How to Fix Minecraft Error: Exit Code 0
Now, without further ado, let's jump into the guide below.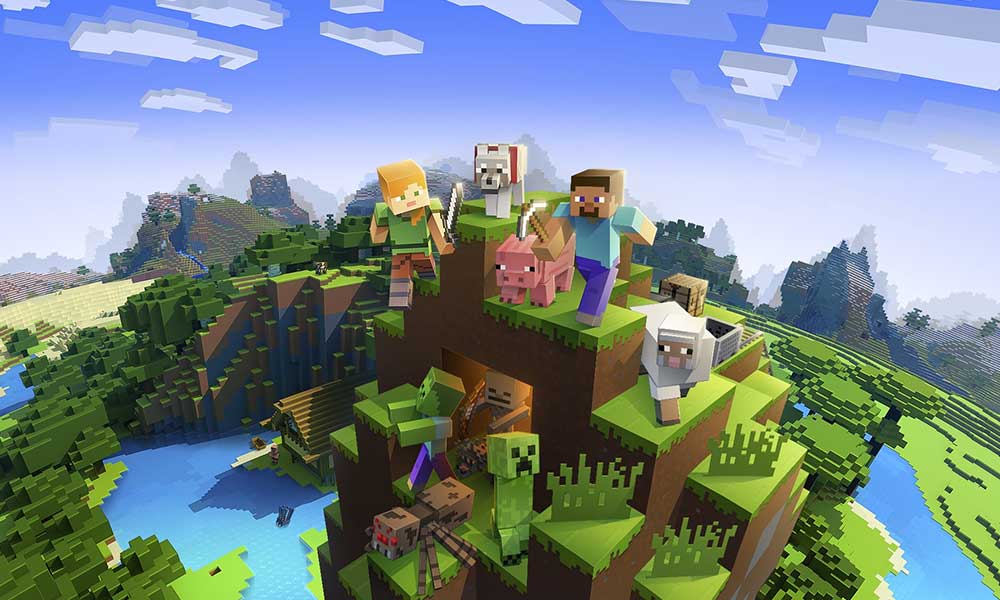 1. Close Background Running Tasks
It's always highly recommended to check for all the unnecessary background running tasks that consumes a lot of system resources and slows down the performance. To do so:
Right-click on the Taskbar > Click on Task Manager.
Click on the Processes tab > Click to select unnecessary running tasks individually.
Now, click on End Task to close it.
Once done, restart your system.
Finally, you can check if the Minecraft Error: Exit Code 0 has been resolved or not.
2. Update GPU Driver
If you're not sure whether your graphics card driver is updated or not, make sure to follow the steps below to manually update it. If the graphics driver is already updated, you can head over to the next method.
Press Windows + X keys to open up the Quick Start Menu.
Click on Device Manager from the list.
Now, double-click on Display adapters to expand the list.
Right-click on your active or dedicated graphics card.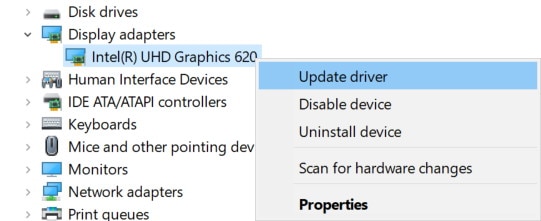 Click on Update driver > Select Search automatically for driver.
The system will automatically search for available updates. If any, it'll automatically download and install the update.
Once done, restart your computer to apply changes.
3. Update Java
If you're running on the Java edition then you can check whether it's up-to-date or not. Having an updated Java version will definitely improve your Minecraft gameplay completely.
4. Remove Installed Mods
Minecraft is also popular for its mods that offer plenty of options to expand the gameplay. However, a corrupted mod file can also cause several issues to the Minecraft game and errors whatsoever. So, if in case, you're using any of the mods then try disabling or removing them completely and check if that helps you or not.
If Minecraft crashes when you're not using any mods, take a look at the next method.
5. Perform a Clean Boot
Additionally, if you feel that there is something causing your game error from the background then we'll recommend you hide Microsoft services from your system and then try disabling all services temporarily to check if that fixes your problem or not. To do this:
Press Windows + R keys to open up a Run dialog box.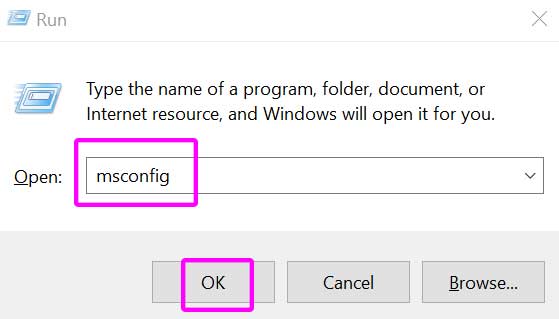 Type msconfig and hit Enter to open System Configuration.
Go to Services > Click on Hide all Microsoft services checkbox to enable it.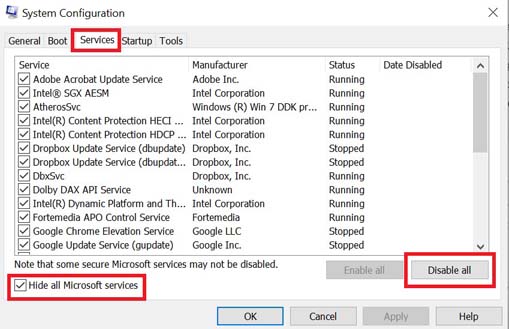 Now, select Disable all > Select OK.
Once done, go to Startup > Click on Open Task Manager.
Go to Startup > Click to select already enabled services (High or Medium Impact).
Disable the services one by one according to your preference.
Finally, close Task Manager > Close System Configuration.
Restart your computer to change effects.
6. Reinstall Minecraft
If none of the methods worked for you, try reinstalling the Minecraft game again on your computer to fix the exit code 0 error. Before uninstalling Minecraft, make sure to take a backup of the .minecraft folder by following the steps below:
Press Windows + R keys to open the Run dialog box.
Now, type %appdata% in the field and hit Enter.
Open the Roaming folder > Open the .Minecraft folder > Delete the options.txt file.
Next, press Windows + I keys to open Windows Settings.
Click on Apps > Scroll down and locate Minecraft > Click on it to expand.
Then select Uninstall and complete the removal process.
Once done, restart your computer > Visit the official Minecraft website and download the latest file.
Install it as usual on your computer and enjoy!
That's it, guys. We assume this guide was useful to you. Feel free to ask in the comment below.