Rust is one of the popular multiplayer survival video games that has been developed by Facepunch Studios. To reduce the hacking or cheating in the multiplayer mode, Rust has its own Anti-Cheat module which is well optimized and secured service that prevents hackers or cheaters to do massive damages. However, it seems that for a few days plenty of Rust PC version players are having issues with the anti-cheat system error while launching the game. If you're also experiencing the same, check out this troubleshooting guide to fix Rust Easy Anti-Cheat Error 30001.
So, the affected Rust players are encountering an error message while loading the game that indicates 'Rust Launcher Error: LoadingError' with the error code 30001. It's basically related to the Anti-Cheat error of Rust and there can be a couple of possible reasons behind this issue. Well, it's needless to say that if you're having this issue on your Windows PC/Laptop, make sure to cross-check your machine configuration with the game's system requirements. Meanwhile, relaunching the game or anti-cheat setup file can also fix the issue. So, without wasting any more time, let's get into it.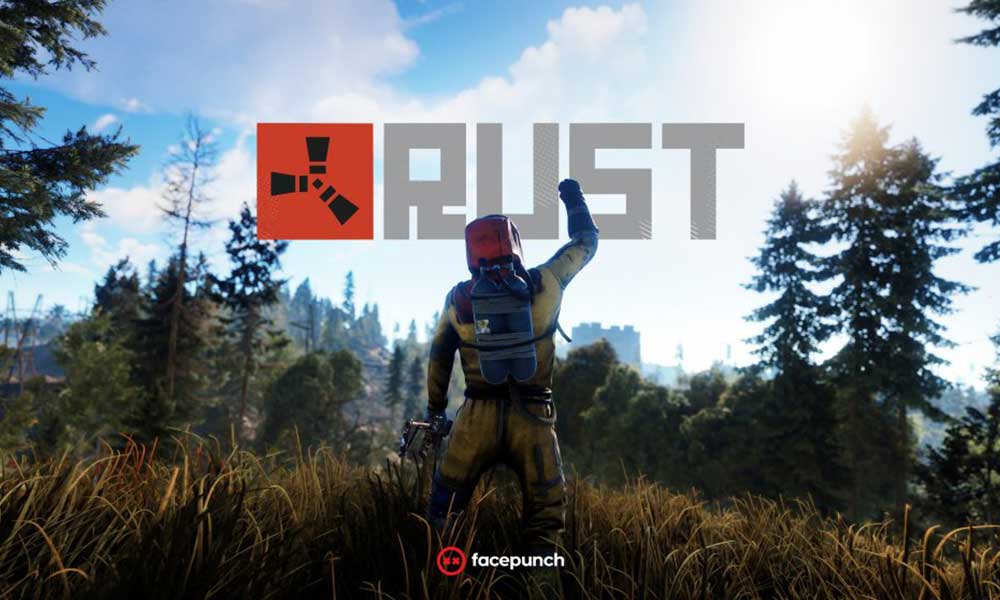 Fix: Rust Easy Anti-Cheat Error 30001
Here we've shared a couple of possible ways to try fixing this particular error on your PC/Laptop if you're getting bothered too much.
1. Run as Administrator
Whether you're running your Rust game via a client or directly on your PC/Laptop, make sure to give an admin access to your game file or client file (exe).
Head over to the installed Rust game folder on your computer.
Now, check for the EasyAntiCheat_Setup.exe file and right-click on it.
Select Run as administrator and click on Yes if prompted by UAC.
Make sure to install it on your system again to repair it.
Additionally, you should also right-click on the game launcher and run it as an administrator to run the game properly.
2. Check Content Distribution Network (CDN)
Make sure to check out the Content Distribution Network (CDN) status on your PC by visiting the links below. It'll ensure that whether you're able to connect to the game's EAC server or not. Just visit the links one by one and click on the Continue to external site button.
Both the links should return you the status to 200 – HTTP OK or OK: connection successful message. That means your connectivity to the game's EAC (Easy Anti-Cheat) server is running properly.
3. Add Exclusion to Windows Security
Well, the chances are high that somehow your Windows Security system is preventing Rust's anti-cheat protection on your computer. If that's the case, you should add an exclusion to the Windows Security and check for the issue again. To do this:
Click on the Start Menu on your Windows computer.
Open Settings > Click on Update & Security.
Select Windows Security > Choose Virus & Threat Protection.
Click on 'Manage Settings' under the "Virus & Threat Protection Settings".
Next, choose 'add or remove exclusions' under "Exclusions".
You have to browse and add both the easy anti-cheat and Rust file to exclude from security scanning or protection.
Once done, save changes > Restart your PC/Laptop.
Finally, launch the Rust game and check for the error again.
4. Install Visual C++ Redistributables
It can also possible that the Microsft Visual C++ Redistributables package is missing from your Windows 10 system that's why the error code 30001 is appearing to you. Therefore, make sure to download and install the Visual C++ Redistributables according to your system (32-bit or 64-bit). Once done, reboot your computer and check whether you have fixed it or not.
5. Run SFC Scan
A corrupted or missing system file can also cause multiple issues with the program running on the Windows operating system. Therefore, it's a better idea to run an SFC (System File Checker) scan on your Windows PC/Laptop to automatically find out and fix the possible issues.
If in case, there is an issue at your system drive but the SFC scan can't fix it anyway, you can search for the issue online & resolve it. To do this, you have to visit this official Microsoft link and follow the mentioned steps to do it.
That's it, guys. We hope you've found this guide pretty helpful. For additional queries, you can comment below.