Online games keep picking up new issues from time to time, and this thing is no more a matter of surprise. Like most other games, Destiny 2 has also made its name into this list since it has discovered some widespread issues ever since its PC launch. The game has had many issues in the past. However, one of them has got more serious than ever now. Recently, Destiny 2 players have been pretty active in the forum with their complaints that the game keeps crashing on PC. The problem mostly occurs at the time of launch or during the gameplay. Although not all users have been through the same problem, those who have encountered it must be looking for a proper fix. So, worry no more as we have some effective fixes on our sleeves that might help you fix the problem and continue with the gaming.
How to Fix Destiny 2 Crashing on PC?
First of all, Destiny 2 crashing on a PC is not at all a problem that can't be solved. In fact, there are quite a few ways to deal with it. Here is all the fix to Destiny 2 crashing on PC that may help you resolve the problem.
Method 1: Restart Game
In most cases, such issues of App crashing are due to a minor software glitch. So we recommend you first reboot your PC and then restart the game. Hopefully, this will fix the problem, but if it doesn't, you may try the below troubleshooting methods.
Method 2: Grant Administrative Access
According to many users, administrative access is one of the factors for which the game might keep crashing all the time. Granting administrative is the first fix you can try, as it has been proven effective for a lot of players.
Right-click on the Destiny 2 .exe file and go to Properties.
Now, switch the file to compatibility mode.
Make sure to check the 'Run this program as an administrator' field.
Click on Apply/ Ok.
Once you are done with the above steps, go to C:\ Program Files and look for the Battle.net folder. Now, apply the same steps on the Battle.net Launcher. Hopefully, this shall fix the Destiny 2 crashing issue on your PC. However, if the problem continues, then move to the next step.
Method 3: Run Destiny 2 in Compatibility Mode
If you are facing the issue of Destiny 2 Crashing on PC after a recent windows update, then you have to try the compatibility mode. Not all Windows updates are compatible with Doat 2 game, which leads to many issues such as game crashing, game freezing, etc. In this case, you can run the game in compatibility mode to solve the problem.
Right-click the Steam shortcut and select Properties.
Navigate to the Compatibility tab.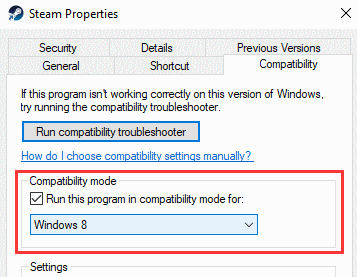 Then select a previous version of Windows compared with your current version. Usually, Windows 7 or Windows 8 will work.
Method 4: Disable Antivirus
As we know, an antivirus program scans for viruses in our system, which means it has access to most of our data as well. And sometimes this very fact can become the culprit and prevent some applications from their proper functioning. If the same happens with Destiny 2, it may lead to a sudden crash in the game.
Therefore, you might consider disabling your antivirus for a while and check if this resolves the Destiny 2 crashing issue. If the problem still persists, it is probably due to some other reason.
Method 5: Increasing the Game's Priority
The priority of an application decides how many resources it can use at a time. Generally, online games require a lot of resources and processing speed to function properly. So, if the priority of the application Destiny 2 has been set too low or normal (by default), it might be a reason for the sudden crashes of the game.
Luckily, Windows allows you to set the priority of the application individually. And so, we advise you to try increasing the priority of Destiny 2 and check if that helps. The steps to increase the priority of the game are as follows:
Right-click on the Start icon and select Task Manager from the menu.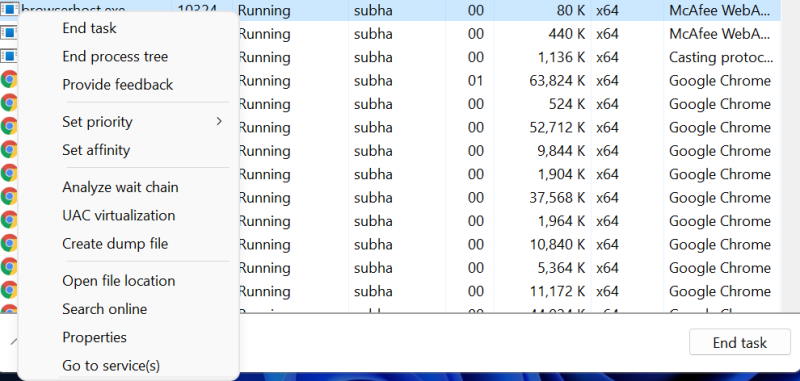 Search for the Destiny 2 file and right-click on it.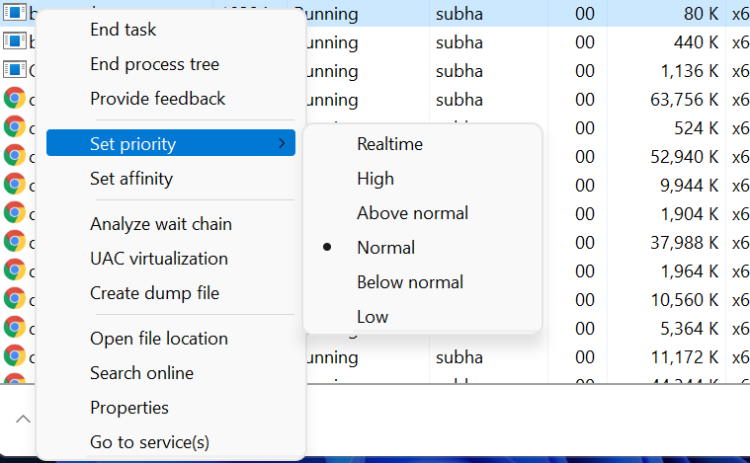 Go to Set Priority and select from either Above Normal or High as per your requirements.
Method 6: Update Graphics Driver
Games like Destiny 2 require considerable graphics to work on your system. And if you are using an outdated or corrupted graphics driver, Destiny 2 might keep crashing on your PC. The best way to avoid this is by updating your graphics driver.
Given below are the steps to update your graphics driver in a Windows PC:
Press the Win + R key to open the Run window.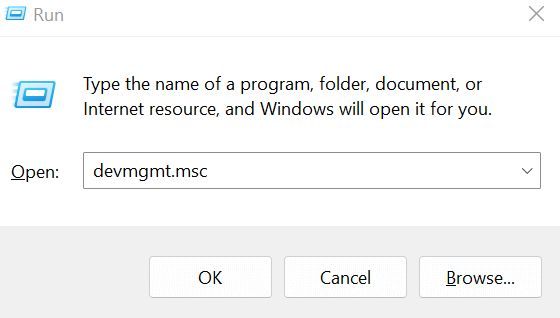 Click on the arrow icon beside Display Adapter to showcase the available options.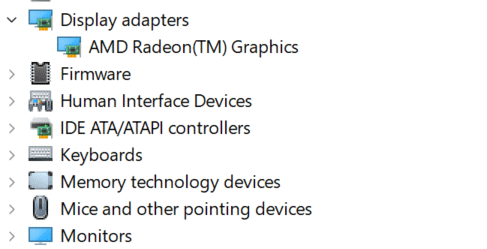 Right-click on your Graphics driver and select Update Driver.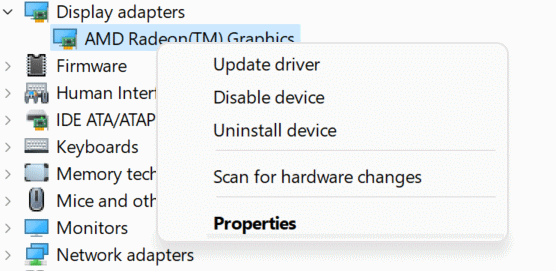 Now, click on Search automatically for drivers.
Method 8: Update Windows
If none of the above solutions are worth fixing the problem, your last resort should be to try a Windows update. Generally, an outdated Windows version might meet certain compatibility issues or may not be capable enough to fight malware. Updating Windows ensures it is familiar with all the recent malware versions and overcomes other issues as well.
Therefore, if Destiny 2 used to keep crashing on your PC due to some compatibility issues with your OS, a Windows update shall fix everything. And you will be good at going with your game.
Conclusion
Online games usually require good processing power and use up plenty of resources. Therefore, make sure your PC meets all the hardware requirements for the game. Even after that, if Destiny 2 keeps crashing on your PC, then you can refer to the above fixes to resolve the issue. Also, do tell us which trick really worked out for you or if you have any other fixes to the Destiny 2 crashing on PC issue.