Screen issues have been a major problem with the entire iPhone 13 series. As more and more users are coming up with various screen issues, it becomes a must to know any possible fixes available for the problem to continue using the device uninterruptedly. Lately, the screen flickering issue has caught attention as a huge number of users are complaining about it. And it is a common problem that has been noted in the iPhone 13, 13 Pro, and 13 Pro Max as well.
Screen issues like this are not caused by any hardware failure but more because of the software issues. Screen flickering can cause various types of trouble as you keep using your device that will undoubtedly ruin your experience. However, today we have brought some potential fixes that might help you fix the screen flickering issue in your iPhone 13 and its other variants.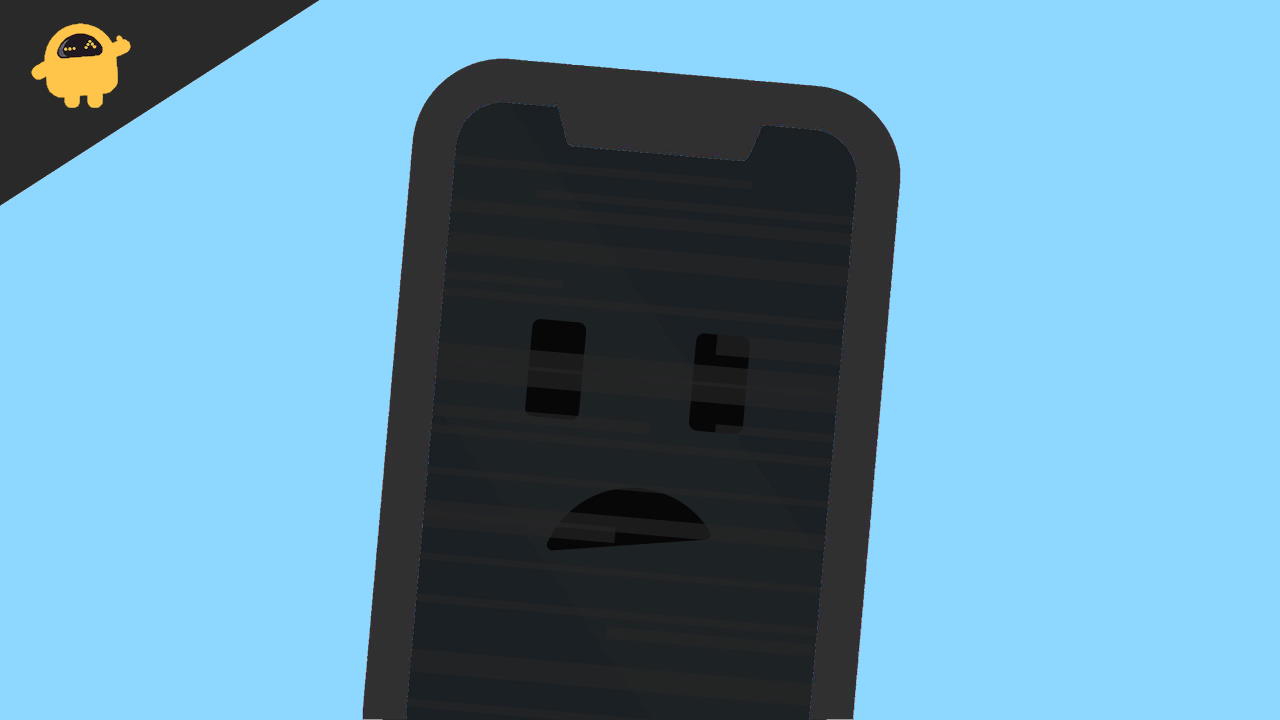 What is Screen Flickering?
Screen flickering issue brings different types of glitches as you use your phone. Sometimes you can see a black and white line randomly appearing on the screen, flickering pixels as you touch the display, part of your screen turns into black or white, or the screen keeps blinking repeatedly. All these are types of screen flickering issues, and they can be very frustrating at times.
They aren't a part of any hardware damage, rather screen issues like these are caused by software glitches. Even buggy apps or corrupted files can also cause such problems too. iOS devices generally show such issues because of improper software updates most of the time. Therefore, the next section contains some useful fixes that can help you avoid such issues and fix them.
Fix: iPhone 13, 13 Pro, and 13 Pro Max Screen Flickering Issue
Here's a list of all the possible fixes for the screen flickering issue in iPhone 13, 13 Pro, 13 Pro Max:
1. Restart iPhone
If there are any corrupted files in your device that is causing the problem, then restarting the phone is a fine step, to begin with. It will remove all the temporary glitches and you can have a seamless fresh experience after restarting the device. The steps to restart your iPhone 13/ 13Pro/ 13 Pro Max are as follows:
Press and hold the side button and any of the Volume button at the same time.
When the slider appears, slide it to power off the device.
Again, hold the side button + Volume button until the Apple logo appears.
2. Remove Background Apps
If the screen flickering issue appears only while using a particular application, chances are you are using a fault application. Otherwise, the application is simply not suitable for your iOS version. In this case, remove those apps from the background to avoid the issue.
Here is how to remove applications from the background in iPhone 13:
Firstly, go to your home screen.
Now, swipe up from the bottom of your screen and pause in the middle.
It will show you the previews of all applications.
Select the application you want to remove and swipe it up.
A better option is to look for an update for the application in the App Store or reinstall the application again to fix the problem.
3. Optimize your device storage
A lot of time, issues like screen flickering can also happen as a result of low storages in device. Therefore, if you think you are running low on storage, optimizing iPhone storage is another potential fix you can try. To optimize device storage in iPhone 13, follow the steps below:
Go to device Settings.
Next, click on the General tab.
Go to iPhone Storage.
Now, check your used storage and delete the outdated files or those not required anymore.
Make sure you have at least 3GB of free space in your device for the smooth functionality of the iPhone. Alternatively, you can also buy space in the clouds to store more files.
4. Reset Device Settings
Sometimes an inappropriate match of your display or device settings might cause screen issues like screen flickering. In such cases, a series of display settings start flickering on iPhones. The best fix to this problem is to reset all settings on your device. This will set your device settings to the default and might be an effective solution in this case.
In order to reset all settings in iPhone, the steps are given below:
Open device Settings on your iPhone.
Go to General Settings.
Scroll to the bottom and click on Reset.
Finally, click on Reset All Settings.
Read the instructions and take the necessary actions to reset your device to default.
Conclusion
Screen issues are a very common problem on smartphones. However, it has been very frequent with iPhone 13, 13 Pro, and 13 Pro Max. The above fixes shall solve the screen flickering issue on your iPhones. You can also try changing the brightness of your display as it works out well most of the time. And if nothing fixes the problem, you might have to visit the nearest iPhone service center to get help from the expert.