In the smartphone industry, Apple was the first organization to introduce screen touch portable devices, with top-quality hardware and Apple's own custom iOS. Since then, Apple has launched many devices like iPhone, iPad, Apple TV, and MacBook with services like Apple cloud, Apple Music, Apple Store, and Apple Music.
Apple Music is an application to stream and download songs on your Apple device. However, the service also supports other platforms now. The service provides a large collection of songs from various music genres, some are free and some you have to pay to listen. However, most of the popular songs are free, and it has amazing features included lyric viewer; you can add your own lyrics, but Apple Music provides Lyrics from Cloud. You can turn on or off the Lyric option on your Apple music application according to your device, it is mentioned in further detail below.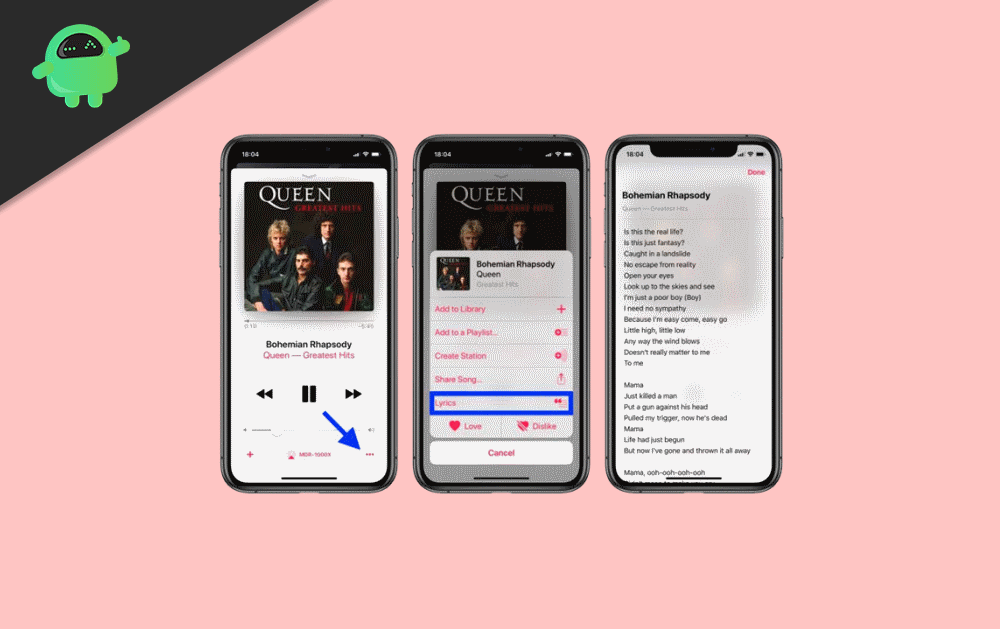 View Lyrics in Apple Music on Smartphone,iPhone, iPad
Step 1) Firstly, you will have to launch the Apple Music application then play any popular song.
Step 2) Now, tap on the song that is Now Playing at the bottom of your screen.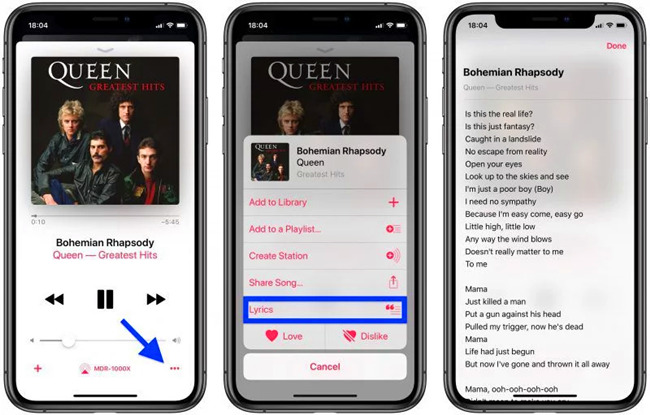 Step 3) Click on the three dots and select the Lyrics option or if its an updated version, the Lyrics icon at the bottom of the screen. If there isn't any lyric for the song, the lyric option will not be shown. You can jump to certain verse and chorus in lyrics simply swiping up and down, to turn it off, tap on the lyrics option again.
View Lyrics in Apple Music on Mac
Step 1) Launch the Apple Music application and play any song you like.
Step 2) Click on the Lyrics icon, located at the upper-right corner of the application.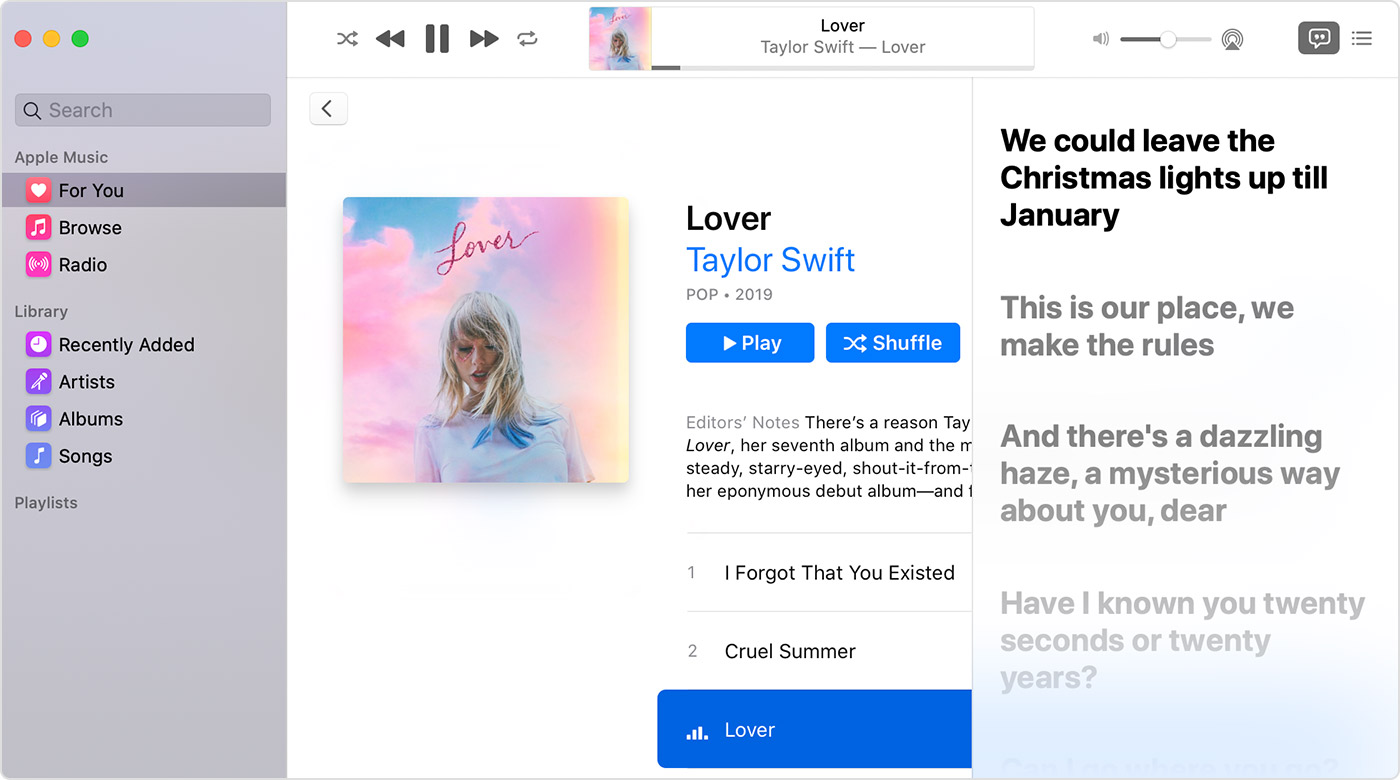 The lyrics will be displayed on the right side of the screen.
Step 3) To navigate verses and chorus in lyrics, you can scroll up and down using the mouse and arrow keys. Click on the Window option on the menu bar and select the Full-Screen Player to view the lyrics full screen.
View Lyrics in Apple Music on an Apple TV
You just have to launch the Apple Music application on your Apple TV. Play any song you like, and if there is an available Lyrics for the song, it automatically will display along as it plays the song. Swipe up or down on the touch surface of your Apple Remote to jump between certain verses in the lyrics.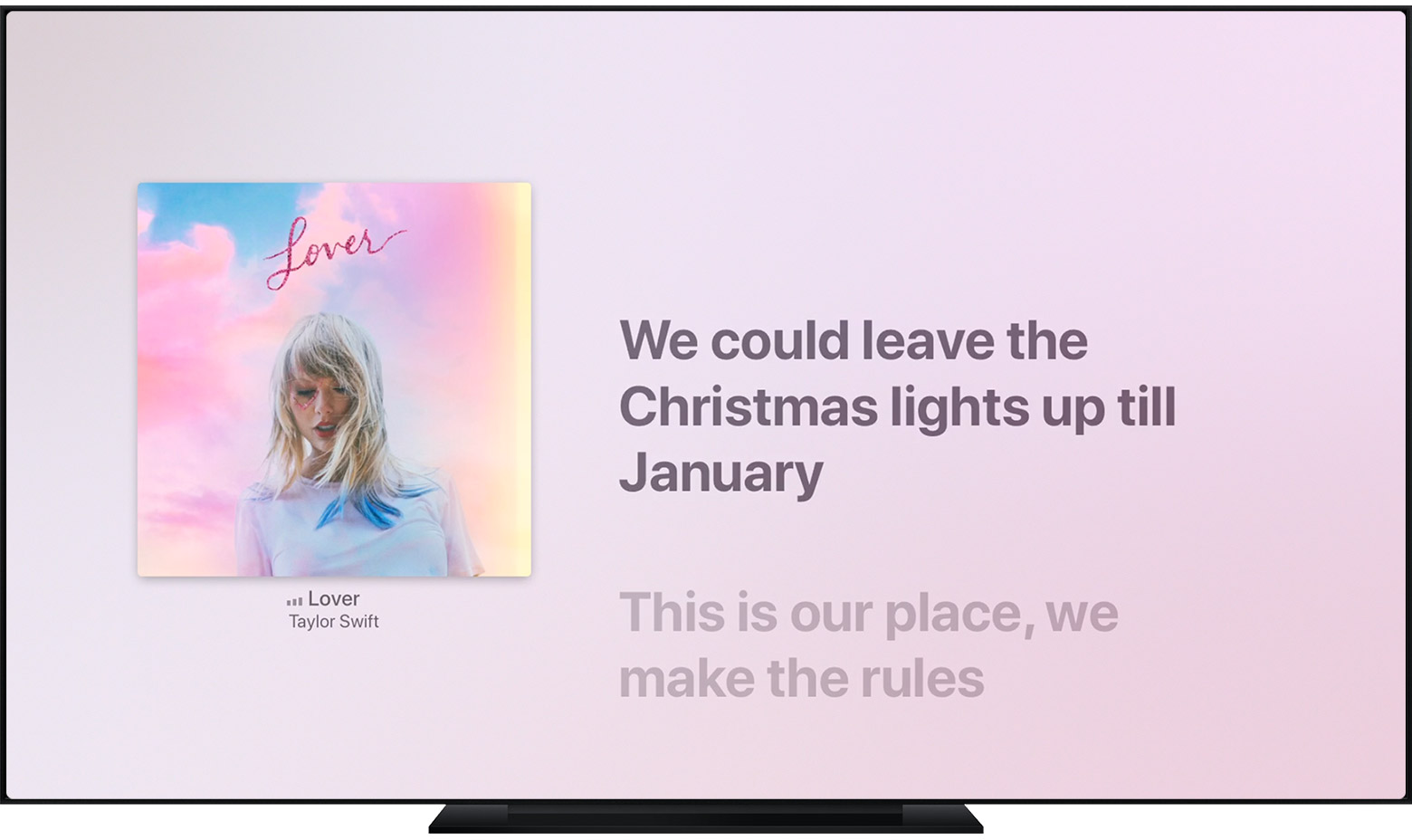 To turn off lyrics, just press the Menu button on your Apple Tv Remote and select the Lyrics option. Do it again to turn on Lyrics.
However, this feature might not be available for your device; therefore, click on the three dots on the top of the screen. Select the option View Full Lyrics.