Minecraft game does not need any introduction as the game is very popular among the masses. There are several things that you can either craft in the game or loot in order to complete your list of resources. However, apart from crafting essential things, you can also craft some decorative items within the Minecraft game. One such item is the Chain which you can make use to decorate blocks in the Minecraft game which will add style to your towns and buildings.
The lantern dangling on the chain looks promising and you surely would not want to miss on that. And if you are intrigued by this, then you are at the right place as in this post, we will guide how to make chains in Minecraft Nether along with the steps on how you can craft and use Chains in the game. With that being said, let us take a look at the article itself:
How to Make Chains in Minecraft Nether – How to Craft and Use?
Chain, as already mentioned, is a decorative block that can be obtained from the Bastion Remnants chests on the ceiling of the Bastion Remnants. These are old castle where the newly introduced mobs, Piglins are spawned across the are which you need to defeat in order to get chain block. In order to create one, you are required to have the below-mentioned ingredients:
Once you have the above items, you are required to place an iron ingot in between two iron nugget (above and below) in the crafting table. This will then produce a chain block.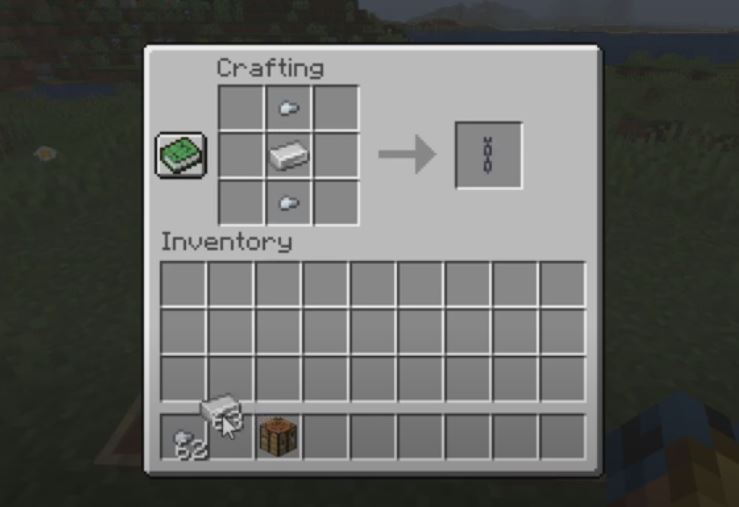 If you are lucky enough, you will also be able to find chains while you are exploring the territory or harvesting using a pickaxe. However, you need to make sure that you are in the Nether while doing both the activities. Once you have obtained Chain block, you can suspend lanterns and bells to make your buildings looks decorative and this also helps you to keep the monsters away in the dark. One important point to note is that chains cannot be used to craft another item as it is purely a decorating piece.
So, there you have it from my side in this post. I hope you guys liked the post and were able to craft chain using iron nugget and iron ingot and decorated your town and buildings in the Minecraft game. Until the next post…Cheers!