Peacock has a free service, but will you ever pay for the streaming service? This is an American video streaming service owned and regulated by NBCUniversal, a subsidiary of Comcast. This is an American video streaming service owned and regulated by NBCUniversal, a subsidiary of Comcast. It has two services, free and paid.
The free service will give you an ad-supported plan using which you can access 13,000 hours of content. At the same time, Peacock Premium, which costs you around $4.99/month or $50/year, gives you around 20,000 hours of TV and movies. But, it is not like you didn't get the ads. Yes, even if you have the premium pack, it will show you commercial breaks. However, unfortunately, users have complained that the Peacock TV has kept buffering for the past couple of days. I think I've something for you that will help you fix this issue. And guess what? I've mentioned all the fixes here in this guide. So, let's get started.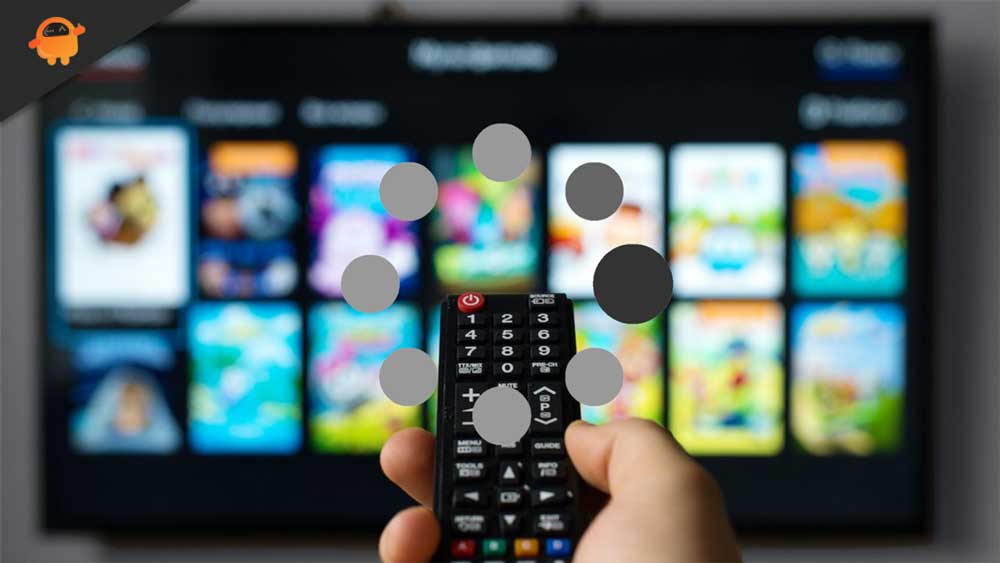 Why Does Peacock TV Keeps Buffering?
There could be different causes behind this error, but what we find most reasonable are mentioned down below. So, let's take a look at them:
Server Issue

Slow internet connection

Your account is logged in different devices

Using VPN
How to Fix Slow Loading in Peacock TV?
You are able to fix the slow loading or buffering issue by following the methods we have mentioned below. Therefore, make sure to perform them carefully.
Method 1: Inspect The Server Status
There is a huge possibility that the Peacock TV servers may be down due to maintenance or any other issue. So, to check, you need to hover to the DownDetector and check if there are other users who reported the same. You can also check if they Twitted something from their official Twitter handle. However, in case the servers are down from the developer's end, then except waiting, you have no other options.
Method 2: Check The Number of Devices Connected
Possibilities are endless that your account is connected on several different devices. So, you need to check how many devices are trying to access the Peacock account at the same time. This will help you fix the buffering issue.
Method 3: Restart Peacock TV
There's a chance that due to some temporary bugs and glitches, your device may get this kind of issue. So, if that's the reason behind the slow loading issue, then you can simply restart your Peacock TV and check if the issue gets fixed or not.
Method 4: Restart Your Device
If the issue doesn't get fixed even after restarting the Peacock TV, you can try rebooting your device in which you are trying to watch your favorite content. Many users previously reported that this helped them fix the slow loading issue. So, what goes in trying? Then, go and restart it and check if the issue gets resolved.
Method 5: Disable VPN
Are you using a VPN service to watch your favorite content? If so, then my friend, this is the main cause of this error. So, we suggest you disable it as sometimes the servers may consider your device suspicious due to VPN because this will continuously change your IP address.
Method 6: Install The Pending Updates
Did you check before that if there is any pending or latest update available for your Peacock TV app? Well, there is a possibility that your Peacock TV may have the latest patch update available. We generally ignore or avoid updating our apps as we think that this has no real contribution to enhancing the performance. But, that's not true for performance; developers always roll out new patch updates just to fix the random temporary files that cause issues while using the app. So, we highly recommend you keep your Peacock updated.
Method 7: Check Your Internet Speed
Most of the time, it is seen that due to a poor internet connection, users may frequently get buffering or not loading issues while watching their program online. So, if you are also bothered due to this kind of error, then we recommend you check your connection speed.
You can simply hover towards the Ookla speed tester website. Now, if you find that the connection is very low, then contact your ISP provider and ask them to fix the network issue.
Method 8: Contact To Support Team
We regret if none of the methods mentioned in this comprehensive guide help you to fix the buffering or not loading issue in Peacock TV. But, there's still something that you can easily do. You can simply contact the support team and tell them about what you are facing. However, if you successfully want to convey what you are facing, they will surely come up with some solution.
Therefore, after that, you can try the fixes that they told you and if the issue doesn't get resolved, then get in touch with them again. Then, their technical team investigated the root cause of this error and soon brought a patch update to fix this issue.
From Author's Desk
So, these were some workarounds that you can try to fix if the Peacock TV keeps buffering or not loading. We hope that the guide has helped you. However, in case you need more information, comment below. Also, if you don't know How to Activate Peacock on Roku, PS5, Fire TV, Xbox, Apple TV? follow the given link.