In the world of consumer electronics, including smart TVs, Philips TVs have a good reputation. With their TVs, especially their OLED models, you are unlikely to experience any problems. You may not know Philips as well as other brands, but you won't be disappointed.
Despite this, however, many users report an issue with the Philips Smart TV WiFi connection. Unfortunately, there isn't a single reason why you're experiencing this issue. As a result, it could be anyone's fault. Despite this, we gathered several fixes that have already proven useful to many users. Therefore, you should make sure to try them, as described herein in this guide. Hence, let's move forward.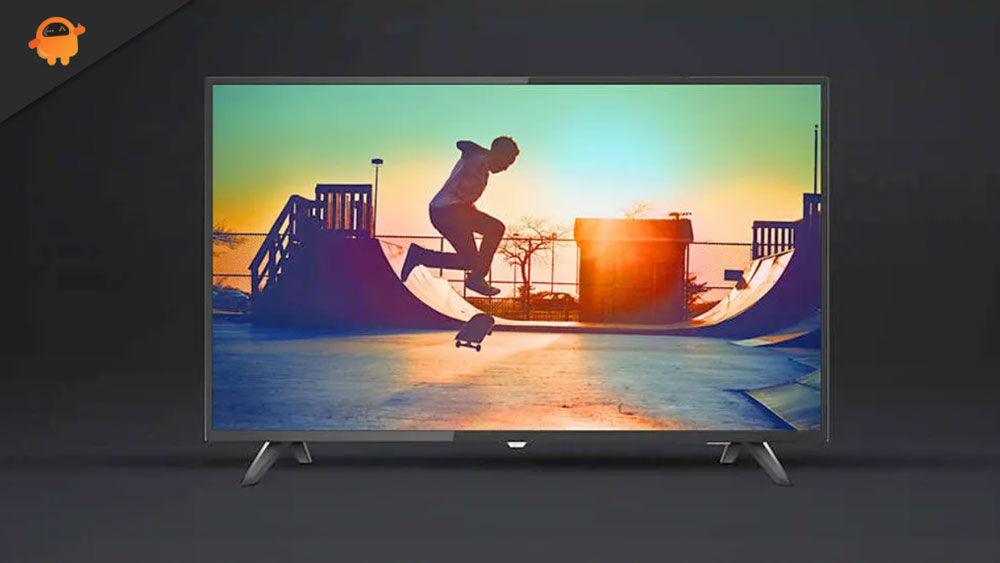 How To Fix Philips Smart TV WiFi Connection Problems And Solutions
There aren't really effective fixes that you can apply and fix the WiFi connection problems on your Philips Smart TV. But, still, yeah, you can use these methods to check as these have the potential to resolve any kind of WiFi connection problems. So therefore, what goes into giving it a try? So, let's watch them out:
Fix 1: Restart Your TV
At the initial stage, we suggest you try rebooting your device as there might be chances that your TV won't be able to connect to your WiFi network due to some random bugs or glitches.
However, rebooting your system will remove these bug files from your Philips Smart TV. Therefore, it would be better to reboot your device before trying any other method we have discussed below in this guide.
Fix 2: Make Sure The WiFi is Working
So, you have rebooted your device, but that didn't help you a lot to resolve the WiFi connection problems. Don't worry! There are chances that your WiFi may not be working properly, due to which you are getting this error.
Therefore, we suggest you to check if your internet is working or not, and to do so, simply search for Internet Speed Test on your browser. Then, hit the first link and check the connection speed. However, once your internet connection gets fixed, you will find that your Philips TV again starts connecting to it.
Fix 3: Increase the Range
Your WiFi range might be another reason why you are getting this issue. So, you need to verify if your WiFi range is cable enough. Therefore, you must check out these steps to increase the WiFi range:
Position your router in an open space.

Make sure no hard object is placed between your TV and router.

Use 2.4GHz frequency instead of 5GHz as it has more range.

Update your router firmware.
Fix 4: Power Cycle Your Router
Good Internet connectivity is the most crucial aspect when it comes to your entertainment, and we know it is very frustrating when you try to watch your favorite content on your smart devices and end up getting this kind of issue. So, if you have tried all the above fixes to resolve your internet speed, then make sure to power cycle your router using these steps:
Initially, you must turn off the power button of your router.

Then, make sure to remove all the cables attached to it.

Now, wait for 5-10 minutes and plug in all the cables.

That's it. Once the internet Led starts blinking, open your Philips Smart TV and try to connect it to the network.
Fix 5: Wait For Sometime
If even after power cycling your router, the issue won't get resolved, then there are chances that there is a network outage from your internet service provider's end in your area. This generally happens when any maintenance is going on with your network provider.
So, we advise you to try contacting your ISP and ask them about this issue. However, if they confirm that the issue is occurring due to any kind of maintenance, then except waiting, you have no other option to do.
Hence, as soon as they resolve the issue and your internet starts working, you will find that the WiFi connection problems on your Philips Smart TV get resolved automatically.
Fix 6: Shift To Another Network
If you find that there is any maintenance going on with your network provider, then, if possible, try to shift into another network connection.
You can also try out the mobile hotspot to check if your TV can make a connection or not. However, in case it is able to make a connection, then use it for some time until the maintenance work is finished with your ISP.
Fix 7: Reset Your Router
It is worth mentioning that, in case there is no maintenance work going on with your ISP network, then chances are there that your router may be misconfigured, due to which it may not appear on your TV.
So, to fix this, you need to reset your router's setting to its default. However, to do this, you need to turn off the router and, using a pin, press the reset button for 10 seconds located at the backside of your router/modem.
Once you have done this, your router gets reset to its default setting. So, after that, turn on your router and check if it is now connected to your Philips Smart TV or not.
Fix 8: Reset Your Philips TV
Many users previously reported that the WiFi connection problems automatically get resolved when they reset their Philips TV. So, you must also try this out and check if it really helps. However, to reset your Philips Smart TV, you must follow these steps:
Firstly, access the menu by pressing the '

MENU

' button.

Click on

SETTINGS

when the menu appears.

Press the cursor right button twice.

Press the down arrow to select

RESET AV SETTINGS

.

Press the

OK

button when you have the cursor over

START NOW

.

Now, press the '

MENU

' button to exit the menu.
Fix 9: Contact To Support Team
We regret if the methods mentioned earlier won't work for you. But, that doesn't mean that you have no other option to resolve the WiFi connection problems. You can simply contact to your Philips official support team and ask them about this error. After that, they will surely come up with some better fixes that we may not mention here.
Also Read: Fix: Paramount Plus Not Working with WiFi or Internet Data
So, that's all on how to fix the Philips Smart TV WiFi connection problems. We hope that the methods mentioned in this guide have helped you to resolve this particular issue. But, in case you still have any queries or suggestions for us, comment below and let us know.