The Ready Player Two 2020 Event is here and we are here with the three free items are Meta shades, Meta star, Metaphone. Make sure you stay with us, all the way to the end, and enjoy.
You all may know that Meta Star and Meta Phones items are exclusively for only 77 owners, and only they have been able to claim it. Obviously, this is a joke! But sadly, there is no way to get it after 77 players have won. You have to compete with players around the world to get the exclusive event quest items.
Nevertheless, this week's Ready Player Two Event is quite difficult. Probably, you guys had all the fun hunting for these event items. So without wasting any further, let's get fired with our comprehensive guide on how you can get Meta Shades, Meta Star, and Meta Phones For Free in Roblox.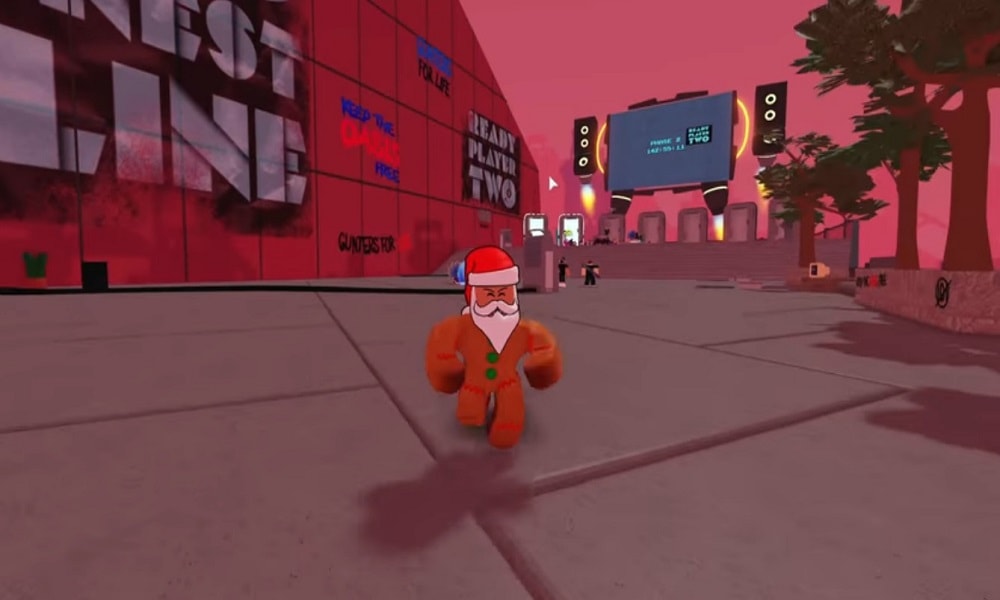 How To Get Meta Shades, Meta Star, and MetaPhones For Free Roblox?
Are you excited to know that how you'll able to get Meta Shades, Meta Star, and Meta Phones For Free Roblox? Then follow the guide further.
How to Get Meta Shades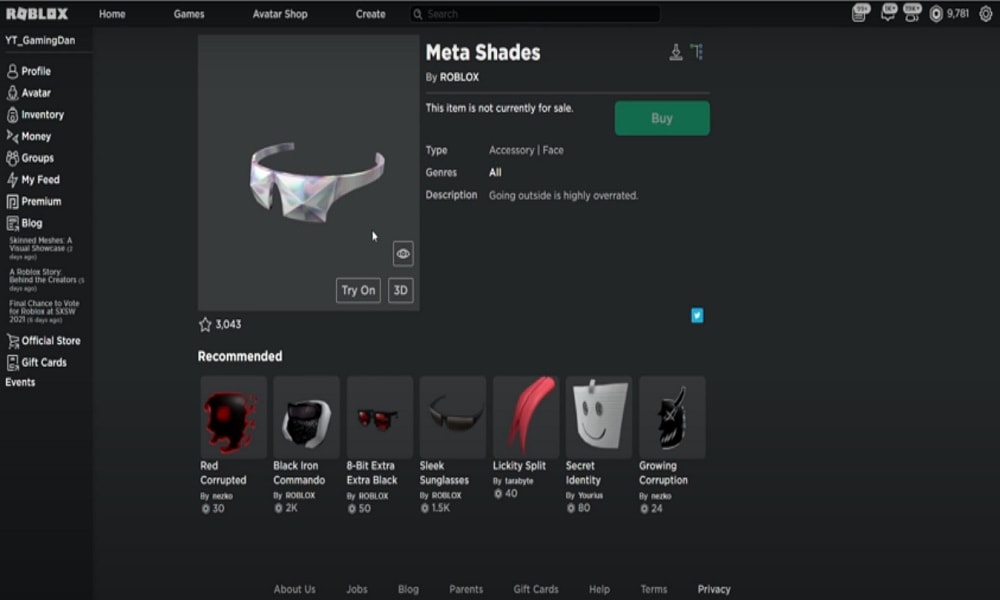 To unlock the Meta Shades, follow the steps given below: –
Firstly, Go to the Ready Player Two Hub. But make sure you've got all 7 relics from the Ready Player Two Event.
There you've to climb up some stairs then you'll notice a Platform. Stand in the middle of that platform.
Now after a few seconds, you'll get thrown in the upward direction, and the surroundings get colorful and bright.
After throwing up, when you came back to the ground, you'll get the Meta Shades in your game's inventory for free.
This is how you get the Meta Shades. Don't worry about the first 77 winners because all qualifying players can get the Meta Shades.
How to get Meta Star, and MetaPhones for free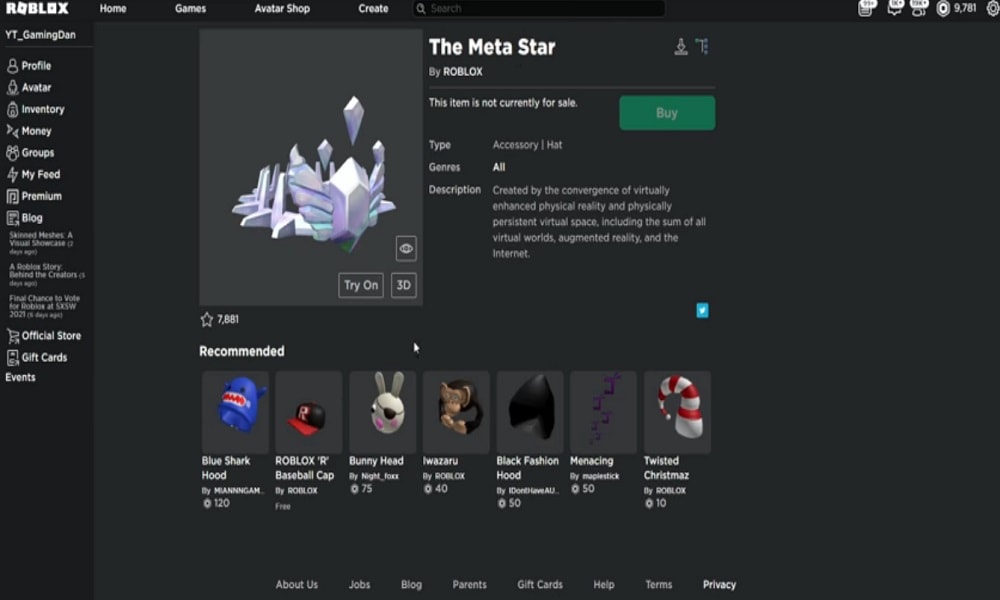 Unluckily, only selected lucky winners able to claim the Meta star and MetaPhones event items. If we see individually, then the Meta Star is an ultra-rare item received by only the first 77 winners, and the first 777 winners receive the MetaPhones. This definitely seems to be ridiculous, because after all, every player did hard work to claim those prizes but thankfully, each player who claims all 7 of the Ready Player Two relics will get the Meta Shades.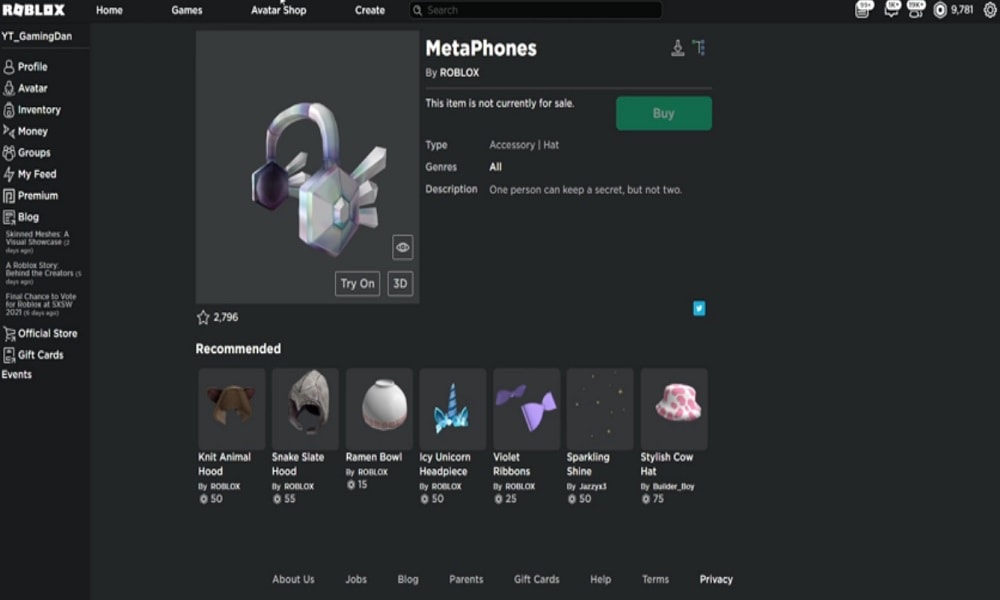 Although the Meta Star and MetaPhones are also free as Meta Shades. However, if you still didn't get the Meta Star and MetaPhones, you cannot get them further because there is no other way to get both the rare items. But, be happy at least you got the Meta Shades.
Well. that's all we have for you on how you can get Meta Shades, Meta Star, and MetaPhones for free in Roblox We hope this guide helped you. For more gaming and other updates, subscribe to our YouTube Channel. Also, check out our Gaming Guides, Windows Guides, Social Media Guides, iPhone, and Android Guides to know more.