Typing on a PC or a Mac has its advantages. We have the luxury of pressing Ctrl + Z to undo any mistake in our writing. The same thing on a MacBook can be accomplished by pressing Command + Z. But what about Android devices like a smartphone that we use widely. Is there a way to undo our text drafting mistakes..? Well, catching up with the PC platform, Samsung's smartphone keyboard has a cool feature to undo a typing error. In this guide, I will explain to you How to Use Samsung's Hidden Undo & Redo Gesture on any Galaxy device.
This feature is an in-built feature in the Galaxy devices from Samsung. You don't need to do any rooting or install any third-party apps to enable this feature. There are other prominent keyboard apps such as Gboard and the SwiftKey. However, they don't provide such a feature to use gestures to perform undo and redo. Let's get into the guide now and see how to enable this feature on any Samsung Galaxy phone.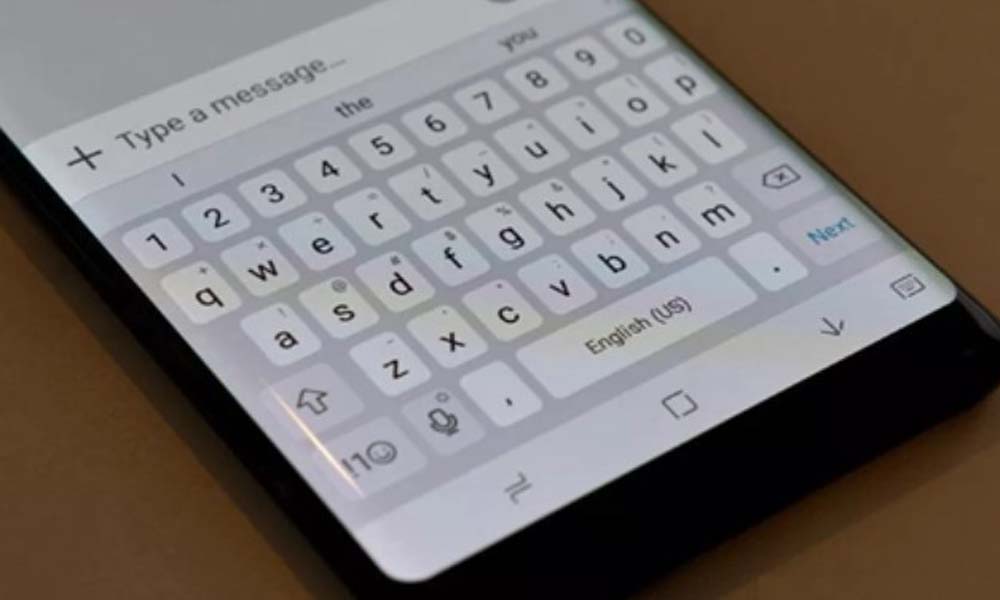 How Does the Undo & Redo Gesture Works on a Samsung Galaxy Device
If you notice, here I'm talking about gestures. Naturally, smartphone keyboards don't have a Ctrl or Command button. So, we will use a swipe gesture to undo a mistake in our text that we are working on.
Normally, the onscreen keyboard of Android smartphones come with a swipe to type feature. We swipe around from alphabet to alphabet to form a word. On the Samsung Galaxy device, we will disable this feature. Then we will replace it with a gesture where we have to swipe to undo a mistake. Similarly, we can also swipe to repeat or redo an action.
Android OS and One UI Requirements
The above trick has one important prerequisite that your Samsung Galaxy smartphone must follow. The device must be running on Android 10 along with Samsung's One UI 2.0. Besides, this trick is exclusive to the Samsung Galaxy devices.
Enable Undo and Redo Gesture on Samsung Galaxy Device
Now the simple steps to disable swipe typing and enable the undo and redo gesture.
Open any app that requires typing so that the keyboard will show up
To access the keyboard settings tap on the gear icon
From the menu tap on Swipe, touch, and feedback
Now set the Keyboard swipe controls to Cursor Control
For undoing a mistake during typing a text, all you have to do is swipe from right to left using two fingers on the on-screen keyboard. You can swipe the same gesture again to get to the previous portion that you typed. It's just the same way as it works on a PC or Mac while using the undo feature. Similarly, to redo swipe from left to right using two fingers on the keyboard. Simple and easy.
So, that's it. This is the trick to use the undo and redo gesture on Samsung Galaxy devices to fix any error or reperform any action.
More Samsung Guides,