As we all might already know, WhatsApp allows us to back up our data in the local storage and cloud service. Often, users willing to stop WhatsApp backup due to various reasons. Thankfully, It is effortless to learn how to stop WhatsApp backup as you can enable or disable this service whenever you want. Without much ado, let's know how to stop WhatsApp backup on iPhone and iPad right here.
WhatsApp is a messaging app for over a Billion users became essential to take care of our privacy. Nowadays, hackers easily get unauthorize access to WhatsApp backup on iCloud or Google Drive. As the backup isn't encrypted, anyone with access to Cloud or Google Drive can read your messages. To save that from happening, all you could do is stop WhatsApp backup. In our tutorial, we've indexed the methods to disable WhatsApp backup for iPhone.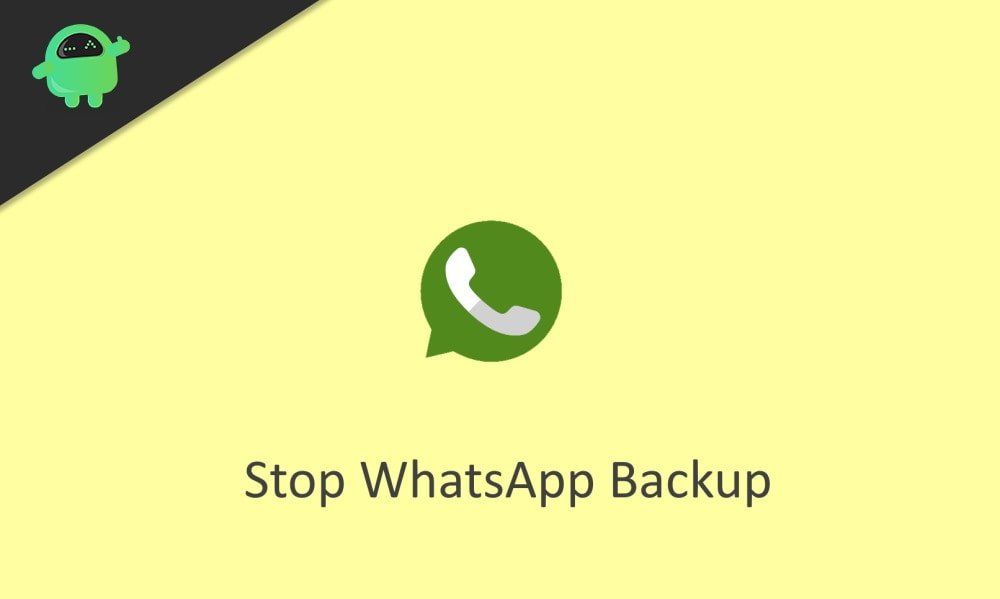 Why You Should Stop WhatsApp Backup Option
Before we explain how to stop restoring media in WhatsApp, it is essential to know about the basics. Ideally, there are two reasons why so many users would like to stop the WhatsApp backup.
Lack of Storage – WhatsApp consumes a large amount of storage due to media, chats, etc. Since iCloud only provides 5GB of free storage for an iOS account, there should not be much space left for other files. Therefore, you are looking to learn how to stop WhatsApp backup on iOS to keep your iCloud storage free.
Security Concerns – It is one of the prime reasons that why users like to stop WhatsApp backup. If you enable it, then your WhatsApp data is available on iCloud. Anyone with your Google or iCloud credentials can retrieve all your essential WhatsApp data, which is a significant concern to your privacy.
How to Stop WhatsApp Backup on iPhone
It's an easy task for anybody to follow some steps, and you are done but make sure that you have an active connection.
Open the WhatsApp app on your iPhone.
Then tap on the gear icon from the bottom to visit its settings.

Now, browse to your WhatsApp Settings, then tap on Chats.

After that, go to the Chat Backup.
Then set off the Auto Backup option.
From the available option, make sure that the Auto Backup option is set to "Off." However, you can also select to include/exclude videos in the chat backup to save space on iCloud.
Disable WhatsApp Sync
some iOS models also have a WhatsApp sync feature in iCloud settings. Therefore, to stop the backup in WhatsApp, you need to disable the sync option as well.
Go to iPhone setting.
Then tap on Apple ID, which is shown on the screen.

Afterwards, go to the iCloud settings, find WhatsApp.

Finally, mark the auto-sync option disable for Whatsapp and iCloud.
Conclusion
I hope that after following the spet of this guide, you can stop WhatsApp backup on your iPhone. It is pretty simple to learn how to stop WhatsApp backup on iPhone. As we know, WhatsApp backup is important as it helps us recover the deleted messages on WhatsApp. However, as we exchange personal and confidential data on WhatsApp, turning off backup appears a good idea for security purposes. What your thoughts in about that kindly share with us in comments.