Telegram is a cloud-based instant messaging and voice over IP service. This service app is available for Android, iOS, Windows Phone, Windows NT, macOS, Linux, and there is support for the web application as well. The Telegram app users can easily send or receive messages, photos, audio, videos, stickers, and some other file formats. It was released back in 2013 and available in multiple languages across the world. However, sometimes users face Telegram Server Down or Not Working issue.
Here in this article, we will share the live status, problems, outages of the Telegram service whenever any technical/server error noticed. The Telegram service is quite secured due to its deep encryption and self-destruct feature. The cloud-based service offers faster, stable messaging for multiple devices. Most importantly, it's free to use with no ads or subscription (open API and Protocol). One of the biggest advantages of using the Telegram app is that there is no size limit of media and chats.
To be very specific, this article is for updating you to the working status of the Telegram app whether you're an Android user or iOS user. Due to the number of the increased userbase, some times the Telegram service may not work properly which can be irritating. But the overload of server, any technical issues, network problems, or any service maintenance period can cause server downtime. If you also feel that the Telegram app isn't working, then you can check or report the issue by following the steps below.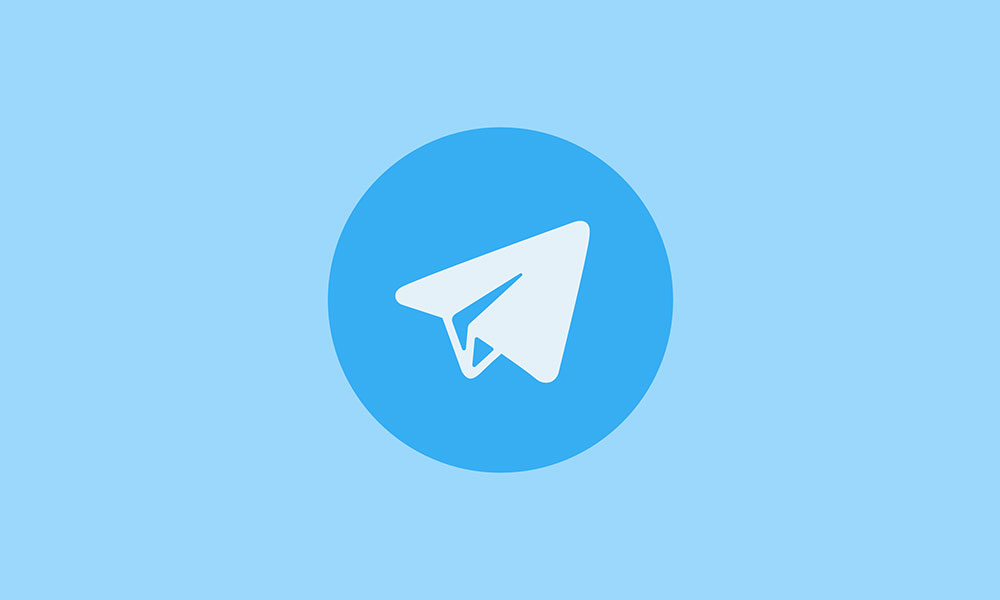 Telegram Server Down or Not Working?
Nothing is permanent in this world. It's quite obvious that if you use an internet connection, some times it will work fine with a faster speed and some times it won't work or slows down. In some areas, you don't even get internet connectivity or the network speed goes down from 5G to 4G or even 3G as well. Similarly, when you use an online cross-platform instant messaging service like Telegram, it's very common that sometimes the service may not work properly.
Either the app or service is facing server down issues or any technical issue or server overload issue or any maintenance downtime as well. Even due to the unstable or slower internet connection, the Telegram app may not work properly. So, first of all, you have to check your internet speed at first and then you can reboot your handset to check whether it's working fine or not.
If not, try uninstalling and reinstalling the Telegram app. Otherwise, you can check out the current server status from below to ensure that there is a problem in the server and not on your device or app.
Current Status of Telegram Server
There is a real-time server downtime detector platform called Down Detector where you can easily search for the particular service. This site will tell you whether that app or service is currently not working or everything is fine.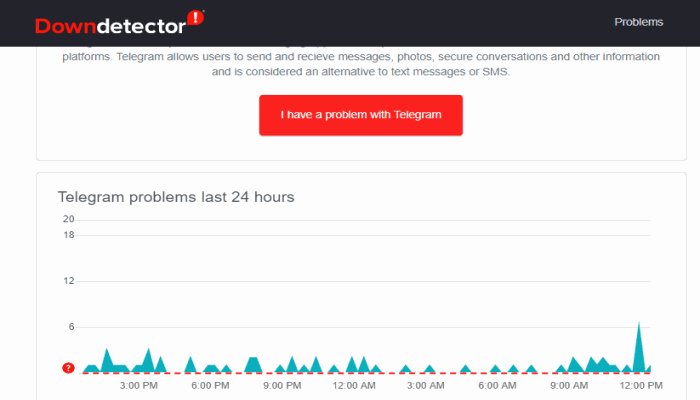 It also indicates the last 24 hours problems with specific timings, live outage map, and most reported problems of that particular service/app. Such as sending or receiving messages, server issues, website loading issues, etc. Additionally, you can also see resolved issues which were happened in the past at a specific date.
Report Problems to Telegram
Now, if you can see that there is no downtime in the Telegram server and other friends or family members are using the app smoothly. Then you should figure out which issue you're facing. It can be either your Telegram app is force closing or you can't send/receive messages/files or you're facing login-related issues or anything else.
👋 Hi there! Before you DM us, check this list of solutions to common login issues and see if yours is listed there 👇https://t.co/YVhIKacycQ

— Telegram Login Help (@smstelegram) January 10, 2019
So, make sure to report your specific problem to the official Telegram Support form here. If you've any login issues then you can visit the official Telegram Login Help Twitter page. Additionally, you can report your issue on the Telegram FB page with a screenshot for better support.
That's it, guys. We assume that this troubleshooting guide is helpful to you. You can comment below for any queries.