With the growing popularity of Instagram, people have started to leverage the platform in multiple ways. Having said that, one of the most irksome things about Instagram is the continuous flow of message requests from unknown users. This leads many users to turn off message requests on Instagram so they are not bombarded with messages from unknown people.
Message requests in Instagram are a real problem as to whether you have set your account visible to the public or private, it seems to happen in either case. Although Instagram has a separate section for these messages, some users still feel uncomfortable to keep receiving texts from strangers.
If you are having trouble with unending message requests in your inbox and wonder if there is a way to turn off this feature, well, I am glad to bring you some good news. Instagram actually lets you turn off message requests from unknown users. And the process to turn off message requests on Instagram is the same for both Android and iOS devices. To know more about how would you do that, keep reading till the last.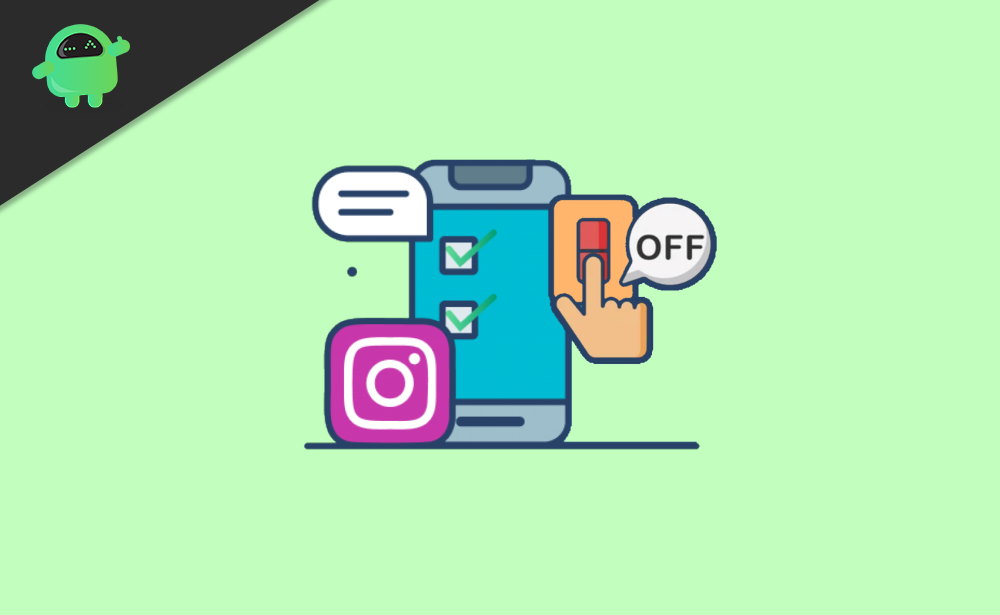 How to Turn Off Message Requests on Instagram
Instagram has a specific Don't receive requests feature. Once you enable this feature, it will instantly turn off receiving any more message requests on your inbox from unknown Instagram users. Only the ones you are following or those who are available in your contact list would be able to text you. So, if you seek better privacy and no more of such strange requests, here's what you got to do:
Launch the Instagram app on your Android/ iOS device.
Click on the profile icon at the bottom-right corner of your screen.

Now, on your profile page, click on the menu button at the top-right corner.
Go to Settings from the menu.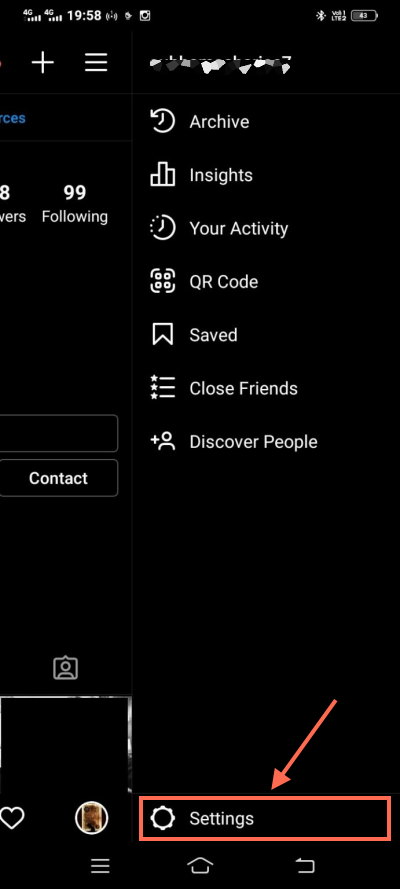 Click on privacy.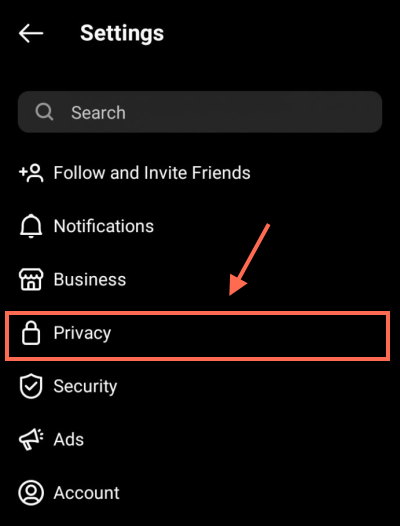 Select the Messages tab.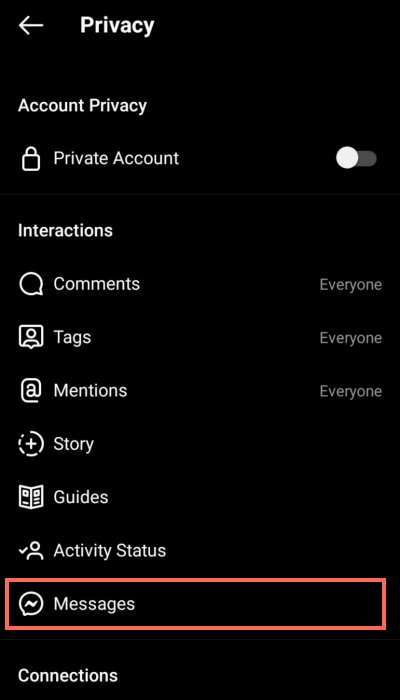 On the Message Controls page, scroll down, and under the 'Other People' section, click on 'Other's on Instagram'.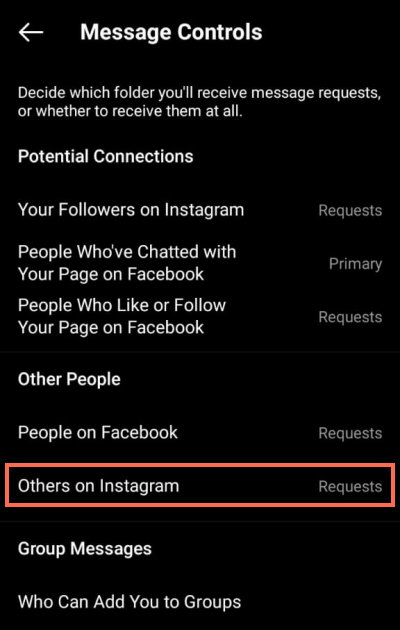 Finally, enable the 'Don't Receive Request' option.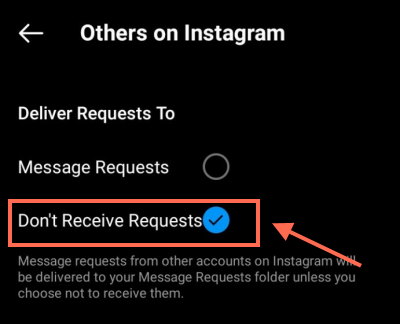 Once you are done with the above steps, you must stop receiving any further message requests on your Instagram account. Also, you can turn on this feature whenever needed by following the same steps and again enabling the message request feature on your account.
Why Should You Turn Off Message Requests on Instagram
Instagram is a safe space since people who are not already added to your profile, can't message or interact with your directly. But still, because of a direct message feature, People can message you which might or might not be appropriate to some users.
If you're an individual who likes his/her private digital space, then you can turn off message requests. Also if you're the parent of a child, and don't want Wird messages in your child's Instagram inbox, then you must turn off this feature instantly.
However, the message request feature is a real timesaver when you don't want to connect to a person but still want to message them anyway. It's a good feature that helps people to connect for information exchange or online collaborations. But still, it can be used in some negative ways also. So until and unless you need this feature, you should turn it off.
Conclusion
The majority of Instagram users today intend to expand their connections to increase followers or set up their brands/ businesses through this platform. So, it is absolutely normal for users to encounter such message requests from strangers. However, users also come across tons of spam message requests, so people don't want to receive such texts in their inboxes. I hope this article will guide you in turning off the feature to avoid such issues in the future.