While many users find Instagram's Suggested Posts feature to be exciting, there are people on the other side that doesn't find it to be more useful. For many of them, it's annoying and distracting, and you might be one of them. Suggested posts appear when you reach the end of your feed. These are from random people that you don't follow. If you also don't want to see posts from random people, you've come to the right place as I'll tell you how to turn off suggested posts on Instagram.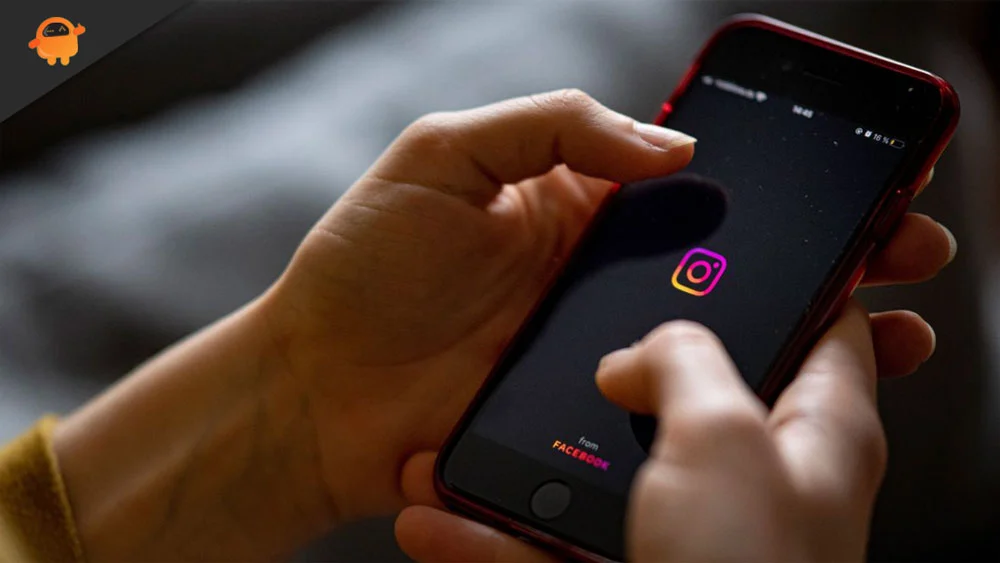 The Real Reason Why Instagram Announced Suggested Posts Feature
The Suggested Post feature on Instagram was rolled out in August 2020 with a single motive to keep the user engaged with the platform for as long as possible. You'd be surprised to know how much work is being done in the background to keep you glued to the platform. All your activities are being tracked such as what you liked, whom you follow, etc. These data are then used to give you the content that you like. So, you will keep scrolling.
When we talk about data tracking, which company comes to our mind, Facebook. Instagram is also a family of the Facebook group (now called Meta). Based on your likes, the suggested posts feature on Instagram shows you similar posts so that you don't exit the app after you reach the end of the feed. By now, you might have got at least some knowledge of how it works and why the company has implemented this feature.
Let's now get to the thing you were waiting for.
How to Turn off Suggested Posts on Instagram
Can you disable the suggested posts feature on Instagram? The short answer is yes and no. There's no option on Instagram to disable this feature. But, Instagram lets you snooze all suggested posts in your feed for 30 days. So, you can enjoy Instagram without having to see posts from people that you don't follow.
Here's how to snooze all suggested posts on Instagram:
1. Open the Instagram app on your phone.
2. Scroll down until you start seeing suggested posts.
3. Tap on three dots located on the right side of a suggested post.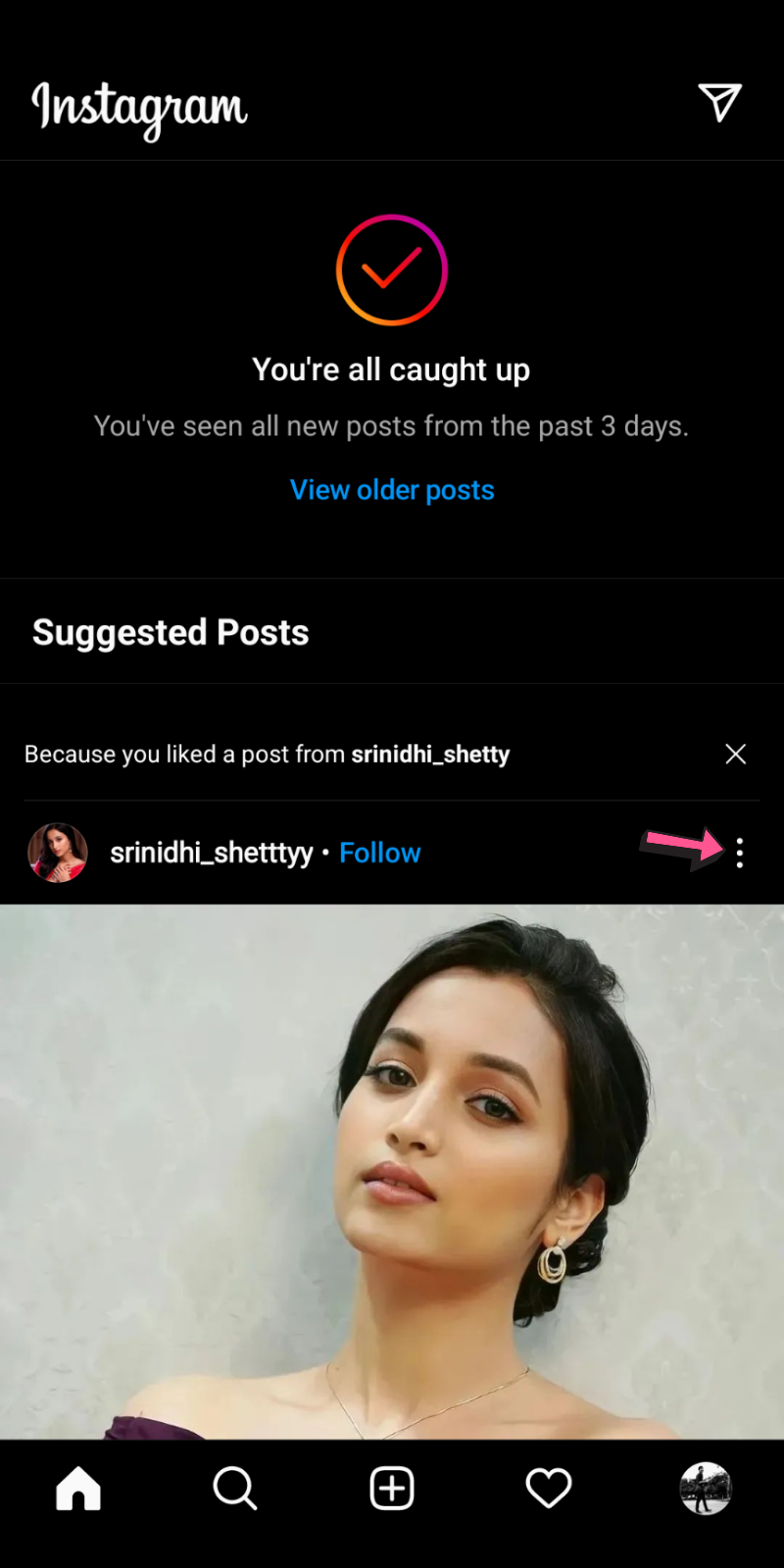 4. Select Not Interested.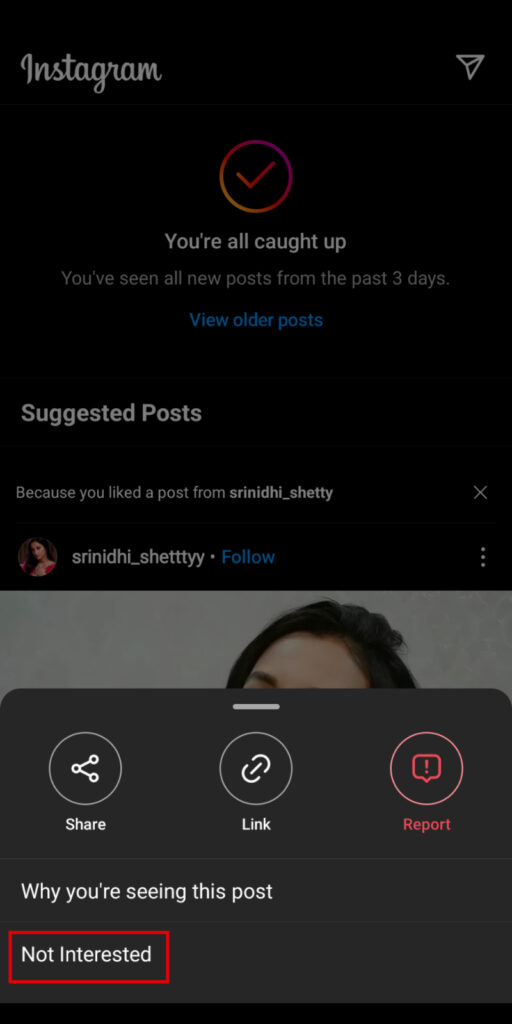 5. Tap on Snooze all suggested posts in the feed for 30 days. This option is available in select regions. Lucky, if you see the option, otherwise you'll have to hide posts one by one.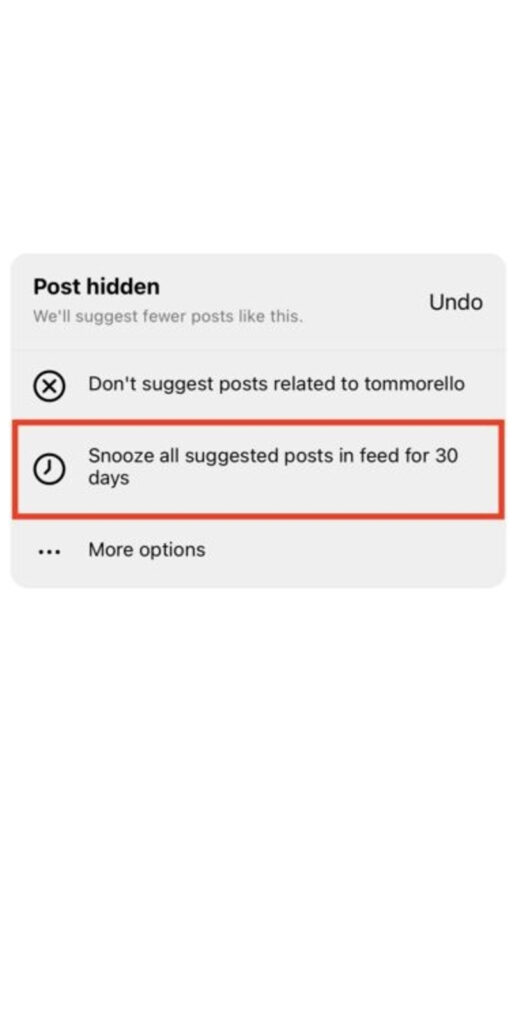 After a month, you are likely to start seeing suggested posts again. You can repeat the above steps to enjoy the distraction-free experience.
We hope that this guide was helpful to you in turning off the annoying suggested post feature on Instagram. Do you want Instagram to offer a direct option to turn off this feature? Share your thoughts on the Suggested Posts feature in the comments below.