Microsoft has just unveiled their new Windows 11, and according to rumors, most probably their new Windows will be launch this year. But, unfortunately, just before the official release, it got leaked in the market. Many users worldwide already started using the leak version. Although Microsoft announced that the PCs that are running out of the box with Windows 7, 8, 8.1, and 10 would get the new update for free. But, still, some users are getting a TPM 2.0 support error message. Well, the exact reason behind this error is still complicated between the users.
Did you also get the error message? Then, guess what? We have a solution to fix this error message. So, now without further ado, let's get started with the guide and check out what are the leading causes and available solutions behind this Windows 11 TPM 2.0 support error message.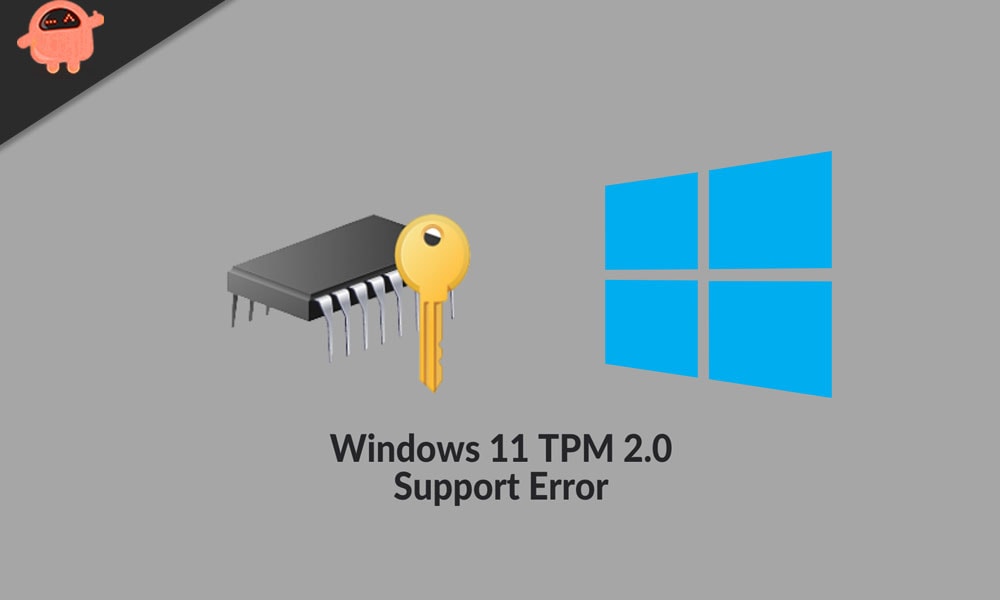 How To Fix Windows 11 TPM 2.0 Support Error Message
Well, I think that it will indeed depend upon your hardware. So, you can check whether if your motherboard has a TPM 2.0 chip. Usually, this chip is installed on almost every system rather than if you have a truly old machine. So, it is more important to check if your PC has the TPM 2.0 chip or not. If your PC has the TPM 2.0 chip, but still you are getting the same issue, then below, we mentioned a few steps that might help you fix the issue. So, make sure to read and perform the steps carefully.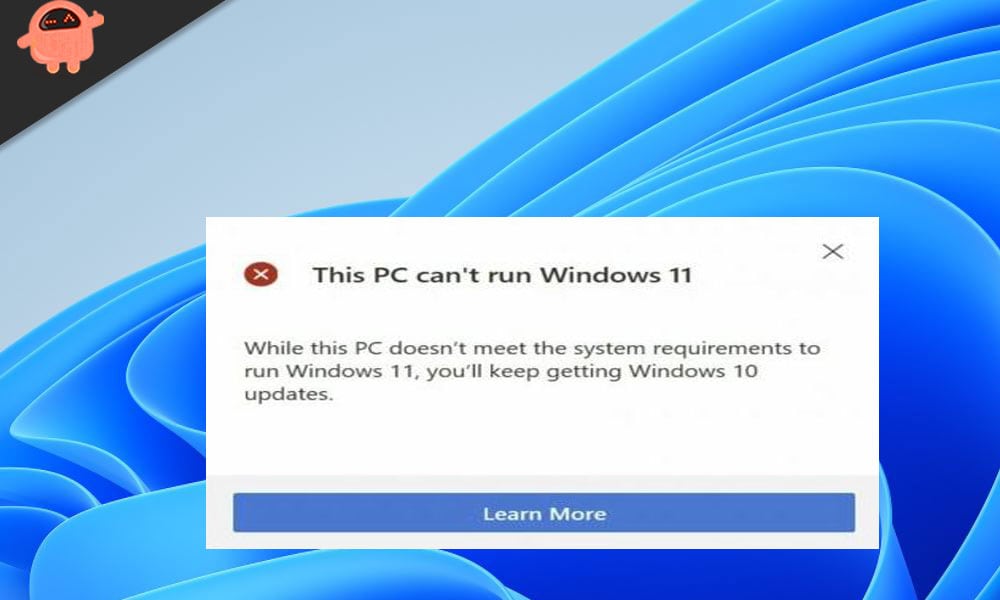 First of all, open the Run prompt dialog box on your PC by pressing the Win + R key fro your keyboard. Then, type tpm.msc in the text field and hit the enter key.
Now, the TPM management console window will open up.
After that, under the TPM manufacturer information window, note down the value of the Specification Version as shown in the picture below.
Now, here you get to know if your PC has a pre-installed TPM chip or not. Yes, if you cannot see the console screen and encounter an error message that says Compatible TPM not found. This means that your PC doesn't have a TPM chip or might be disabled in the BIOS.
If that's the case, then you need to turn it on from the BIOS setup window.
Download and Change the Appraiserres.dll File
Download this isn't a challenging task at all. You just have to follow the steps given below to do so.
Initially, from any external source or your Windows 10 ISO, you must download the appraiserres.dll file.
Now, you must have to attach the ISO file of your Windows 11.
Once you are done with mounting the ISO file, you can simply head towards the Source folder.
Now, inside the Source folder, locate the appraiserres.dll file and remove it permanently.
After that, you need to copy the appraiserres.dll file that you've got from the first step.
Then, simply paste it to your Windows 11 ISO file.
That's it. Now, try to install Windows 11 on your computer again and check if the issue gets resolved.
Meanwhile, if you have the Windows 10 OS, then it doesn't examine if your PC has a TPM 2.0 chip. So, in a nutshell, basically, you are forcing it to bypass this process by replacing the file with the one in Windows 11.
Check if Secure Boot is Enabled
Recently, Microsoft pretended that if your device has the Secure Boot option. Of course, you will get this option on almost every PC, even if you have an older machine. But, the fact is you need to enable it from the BIOS window. Well, this not looks to be an easy task.
To switch ON the Secure Boot option, you need to restart your PC and enter it into the menu, depending upon your model. But, it is most probably be the F2, delete, or F11 button that you need to hit before booting into Windows. Now, once you've entered into the Boot menu, you need to locate the Secure Boot option, and when you get it to switch it On.
So, that's all you need to know about how to fix the Windows 11 TPM 2.0 support error message. We hope you are successfully able to fix the issue after following the steps mentioned above. Now, for clearing your doubts and queries, use our comment box. Also, if you want to see a tutorial on this particular topic, you can visit our YouTube channel.