One of the most basic problems with Windows PC after updating to Windows 11 is WiFi as it is not working, whether you were trying to find a faster connection or your internet was slow or there's no internet connection. After the official launch, many users recently started complaining about the Windows 11 Wi-Fi not working issue.
Unfortunately, it's not been a month since Windows 11 launched and it has already started facing criticism. But don't worry! If you are encountering this kind of problem because we are here with our latest guide, we will explain how to fix if the WiFi is not working on your Windows 11 PC after the update. So, now, let's jump into the guide without wasting your time. But before that, let's look at how to fix it.
Also Read: How to Fix Windows 11 Start Menu Not Opening Issues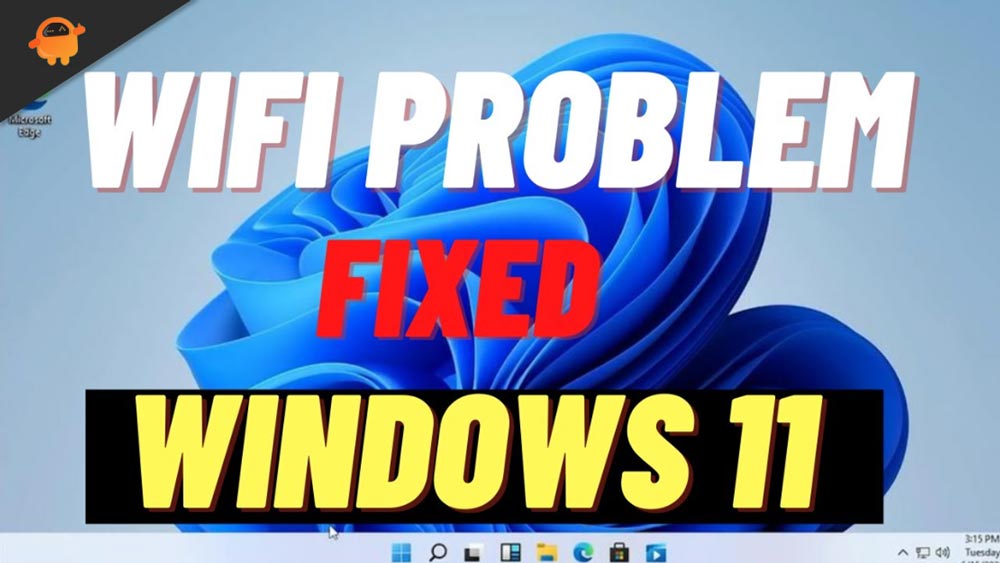 Some Reason for the Wi-Fi Not Working
Possible reasons behind the Wi-Fi not working in Windows 11 are as follows:
Outdated drivers for network adapters

Out of range from WiFI router/modem

Firewall issues (firewall is blocking connections)
How to Fix Windows 11 Wi-Fi Not Working Issue
You need to follow the below-mentioned methods carefully. So, here is what you require to do:
Method 1: Power Cycle Your Router
When there's no internet connection, the first thing you should check is if your Wi-Fi router and modem are working. To do so, follow these steps:
Turn off your router, Then, plug out all its wire.

After that, you have to wait for at least 30-40 seconds before plugging them in.

Now, plug in all the wires and power on the router. Then, wait until the lights again started blinking.
Power– Solid green means power is going through to the device. If this light does not turn on at all, try a different outlet. If it still does not turn on, switch the router off and unplug it for a minute or so before plugging it back in and turning it on again.
Link– Solid green means that the router has an active internet connection. If this light is not lighting up at all, try a different network cable.
Internet– Solid green means that you have an internet connection. If this light is not lighting up at all, check your network cables to ensure they are plugged incorrectly.
Wireless– If the light is flashing green, it means that your router is trying to connect to your wireless devices. If it is not flashing at all, try turning the wireless off and on again.
Method 2: Update Windows 11 and Drivers:
If you checked your router and it turns out to be not working, you should update Windows PC to the latest patch to make sure it's up-to-date. Also, check if there is any network driver software update available at Google for your hardware.
Method 3: Reset Your Network Settings
To reset your network setting, you need to follow the steps mentioned below:
Firstly, go to the settings and hit the

Network & Internet

.

After that, hover over to the

Advanced Network Settings

tab.

Now, go to the

More Settings

option and select the

Network Reset

tab.

On the next page, hit the

Reset Now

button. Then, if prompted, confirm

your action by clicking on

Yes

.

Then, close the window and reboot your Windows 11 PC.
Method 4: Reconnect To Wi-Fi Network Again
If, even after resetting your Wi-Fi router's settings, the issue is not fixed, then we recommend you try reconnecting your Wi-Fi network again and again. Many users previously reported that this would help them to connect to their Wi-Fi network again. To do this, follow the guidelines mentioned below:
Firstly, press the

Win+I

button altogether to open the

settings

app.

After that, switch to the

Network & Internet

tab and select the

Wi-Fi

option.

Then, simply click on the

Manage Known Networks

option.

That's it. Now, you'll find all the networks that you have saved before. So, remove the Wi-Fi network that you are connected to previously.

Finally, reconnect it again and check if it is now connected or working properly or not.
Also Read: Fix: Windows 11 Bluetooth Audio Issue
So, that's all we have for your on how to fix the Windows 11 WiFi not working issue. We hope this article was helpful for you and you get some knowledge from this article. However, you can comment down if you still find it difficult to fix this issue.