When it comes to sharing photos and videos online, Instagram is the most go-to option. Instagram has become one of the most popular social networking services with more than 500 million daily active users. While the app seems perfect, it lacks features like download photos and videos, migrates posts from the old account to the new one, and more. And there is no option to view saved images without an internet connection. So This is where an Instagram downloader can help you. Here's 4K Stogram, the one-stop solution to all your needs.
4K Stogram is an Instagram downloader that lets you download Instagram photos, videos, accounts, hashtags, and locations. While there are a lot of Instagram downloaders in the market, what makes 4K Stogram stand out from the rest of the competitors are the features it comes with like, Save Instagram Posts by Date, Download Instagram Saved Posts, and more. And unlike any other Instagram downloader, you can download multiple posts in a single click. You can even create a complete backup of your profile by download all your Instagram posts, Highlights, and current Stories. You can even save Instagram photos and videos from your friend's private Instagram account by logging into your Instagram account in-app. The app not just lets you save photos and videos but, you can even download Instagram Stories and Highlights including covers. And the cherry on top is that the app is free to download and use. To show you just how easy it is to use 4K Stogram, here's a quick guide on How to Download Instagram Photos Using 4K Stogram:
⦁ Download and Install 4K Stogram on your computer.
⦁ Launch the app.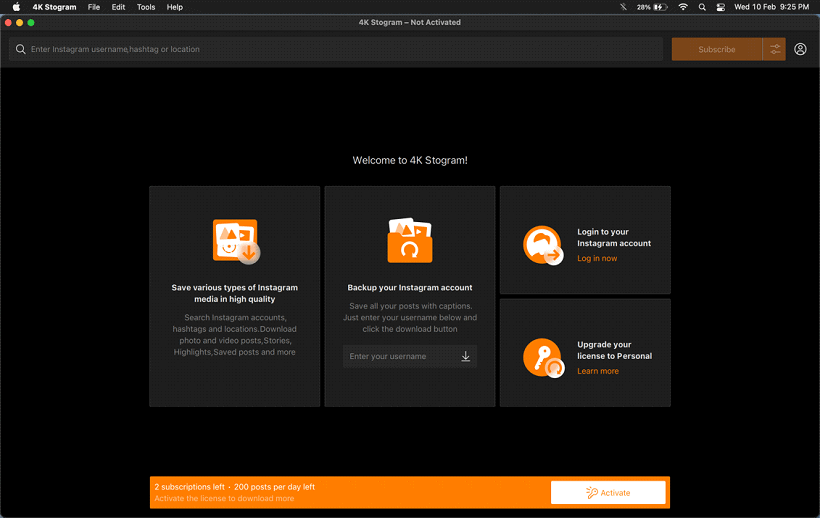 ⦁ Enter the name of an Instagram account, hashtag, or location in the top search bar.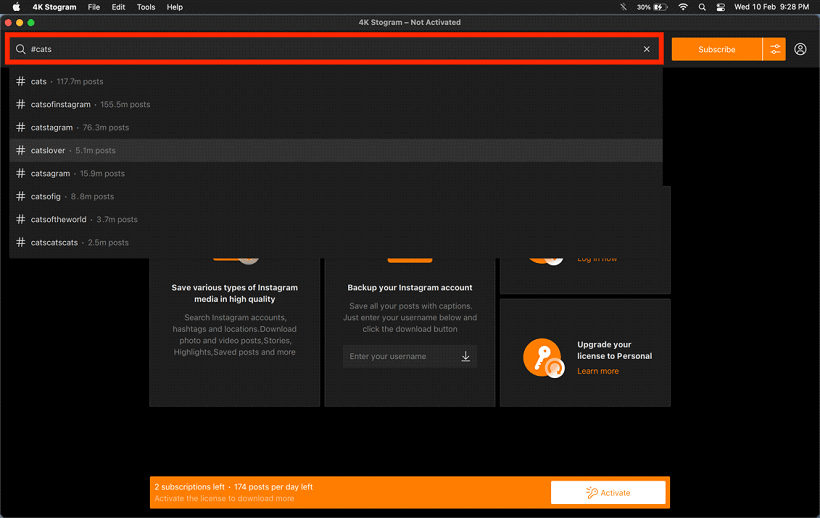 ⦁ Click on the Settings option located to the right from the Subscribe button.
⦁ Uncheck Download video posts, to only download images.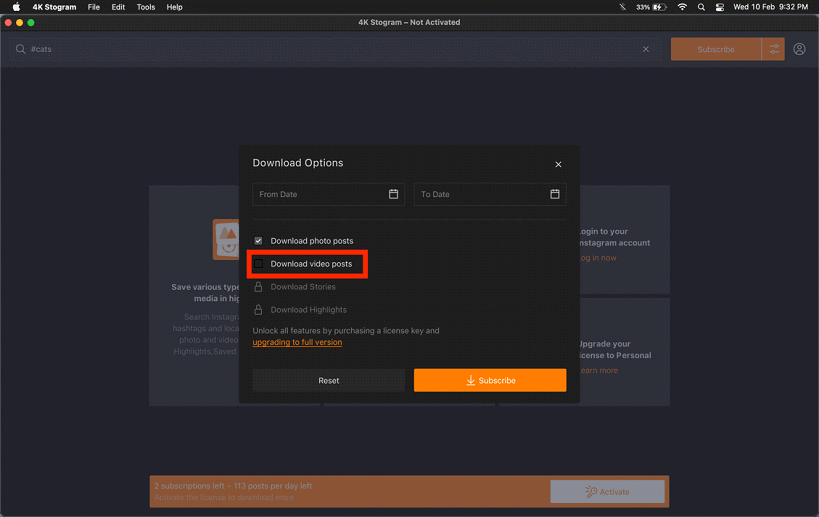 ⦁ Click on Subscribe.
⦁ And it will start to download the Instagram posts.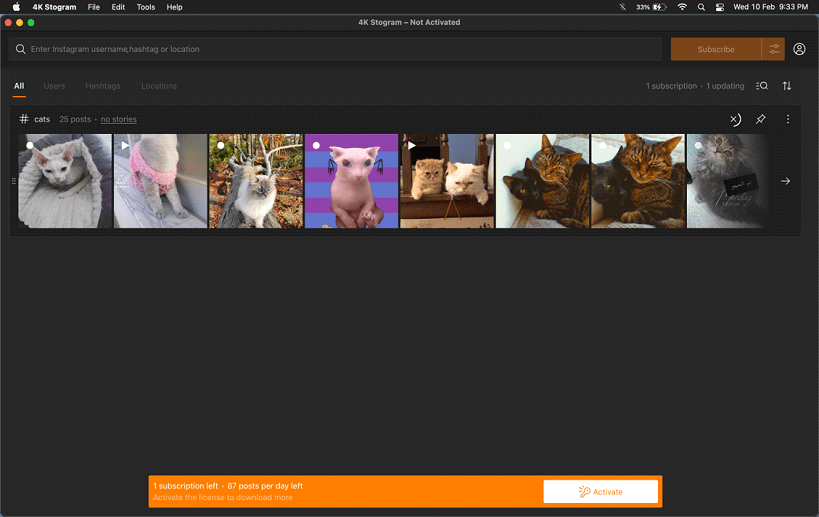 That's how easy it to download Instagram photos using 4K Stogram. The app is available on Mac, Windows, and Ubuntu, and It will just take an iota of storage on your device. Though the app is free to download and use, you can download only a certain number of posts each day. To get the most out of the app, you can buy a plan which will cost you as low as $9.95 and will give you an ad-free experience as well. It is a one-time purchase, not a subscription.
If you are out in the market looking for an Instagram Downloader, 4K Stogram is the perfect option for you. The app is simple to use yet really powerful and comes with a lot of additional features. With just a few clicks, you can download all the Instagram post from a particular account, hashtag, or location. And in case you are not happy with your purchase, it comes with 14-days money-back guarantee.