COD Modern Warfare 2 is the prime choice for many gamers because of its beautiful gaming style and ultimate game story. But when you're enjoying the game, you would not want any errors to pop up. However, many users face such issues occasionally with no official guide or instructions to fix them. This guide will share all possible COD Modern Warfare 2 errors, problems, and potential fixes.
In most cases, game errors are inevitable as the game runs on multiple components, including software and hardware configurations, along with a valid internet connection. And at any point of this, one of them may not work and cause the game to crash or show errors. No worries; below are all existing COD Modern Warfare 2 errors and their fixes.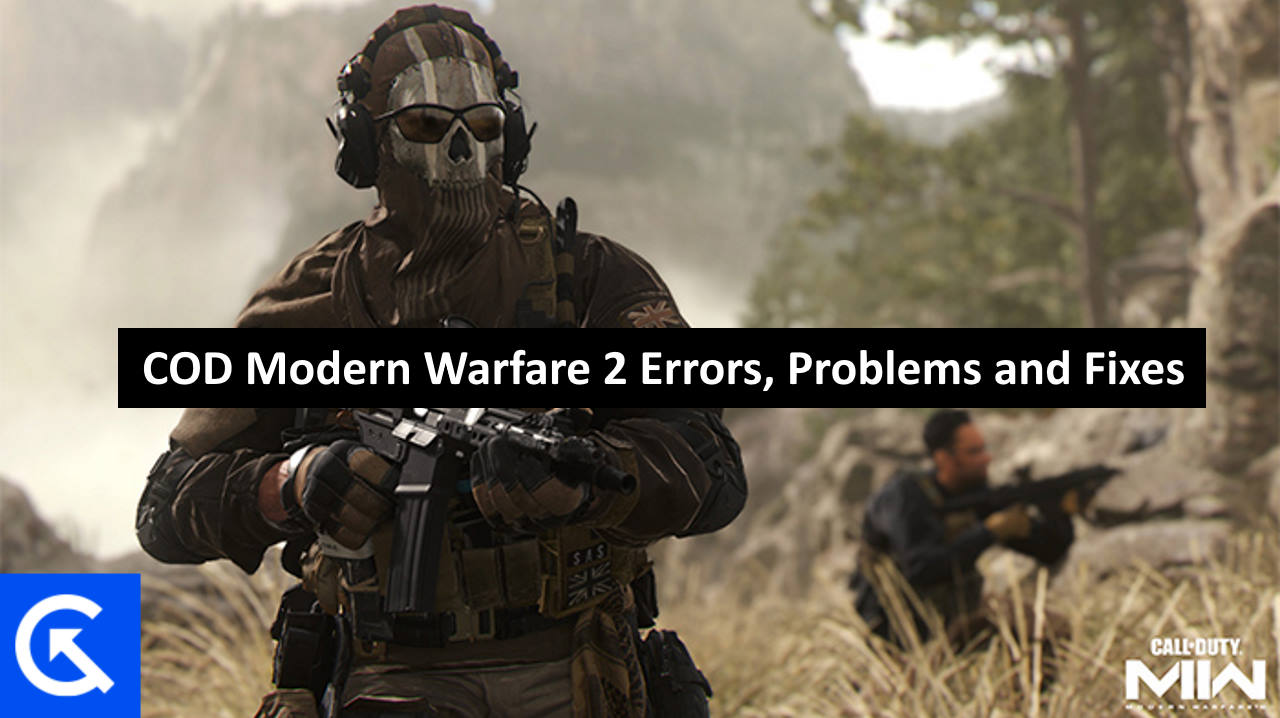 All COD Modern Warfare 2 Errors, Problems, and Fixes
Since its launch, players have been complaining about errors in the COD Modern Warfare 2. Most of these issues are related to outdated graphics drivers, misconfigured game files, or potentially weak internet connection.
Modern Warfare 2 Scan and Repair Error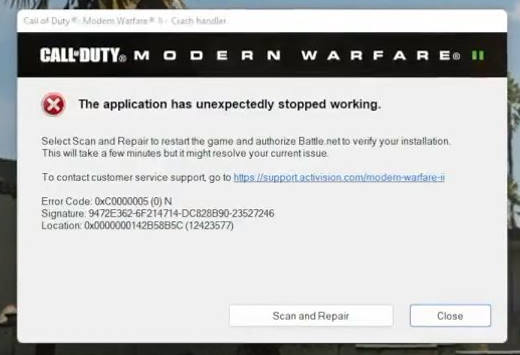 Since the launch of Modern Warfare 2, players have encountered bugs and glitches where the game crashes. Once the game crashes, players have to reboot and log in again to start playing. COD MW2 scan and repair error is not new, and it has been with the game from the start. You can follow the below steps to fix this error.
Open Modern Warfare 2 in your Steam client.
Navigate to Settings > interface tab.
Scroll down and find parallax effects, and disable these effects in-game.
Apply the settings and restart the game again.
Modern Warfare 2 Multiplayer Keeps Crashing Error
The latest instalment of bugs and errors is the Multiplayer Keeps Crashing error. This error won't let you go into the multiplayer mode, and you will always be in the queue, as the server keeps shutting your game.
The worst part of this error is that there is no permanent fix to this error, and you have to keep doing these temporary fixes, which may solve your issue with the game.
Fix 1: Update GPU drivers
Update your PC graphics driver to the latest version and try playing the game again. Here is how you update your drivers.
Click the Start button and type Device Manager in the search box.
Look through the list for an entry linked to your graphics card. "graphics," "Standard VGA Controller," "Intel Graphics," "AMD Radeon," "NVIDIA GeForce," or another brand name could be used.
Right Click on the available graphics drivers and choose the Update Driver option.
Select Automatically search for updated driver software. Follow onscreen instructions and the drivers will be updated to the latest version.
Fix 2: Check Game Files Integrity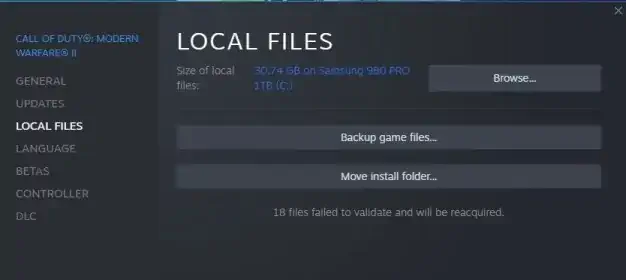 The multiplayer keeps crashing errors are common and it may be because of the corrupt files in your game directory. You can go to steam or Battle.net; these platforms have options to check your file's integrity and tools to fix those files as well.
For Steam
Open the Steam client on the PC and log into the account > Head over to Library.
Right-click on the COD Modern Warfare II game from the left pane.
Click on Properties > Click on the Local Files tab.
Then click on Verify Integrity of game files.
Now, wait for the process to complete, and close the Steam client.
Finally, restart the PC to apply changes.
For Battle.net
Open the Battle.net client on your PC.
Click on the Call of Duty: Modern Warfare II game.
Now, click on OPTIONS (Gear icon) > Click on Scan and Repair.
Choose Begin Scan and wait for the process to complete.
Once done, close the Battle.net launcher, and restart your PC.
Fix 3: Wait for the Server to get fixed
Online multiplayer games are based on the regional server, and some server issues might occur. Wait for them to release a hotfix for the game, which will fix this problem instantly.
Fix 4: Reinstall Modern Warfare 2
If everything fails, you uninstall and reinstall the Modern Warfare 2 game. You should also check on updates and put your game to the latest version to get the full advantage of fixes done by the developer's end.
Modern Warfare 2 HUENEME – CONCORD Error
Sometimes the connection to the game server may fail, and it will return to the players by showing a Hueneme Concord error. Players have reported these issues mainly due to how the COD modern warfare 2 establishes its connection with the game server. Here is how to solve this error.
Fix 1: Soft Reset Your Console
This might sound harsh, but this is the easiest solution for problems like these. A Soft reset will flush all the problematic errors occurring in the game.
On Xbox, press and hold the power button until it turns off.
Wait for the device to turn back On.
If that did not help, power Cycle your console by unplugging everything and replugging everything again in 15 minutes.
This will certainly solve any basic issue you might be facing.
Fix 2: Enable UPnP and disable Teredo filtering on the router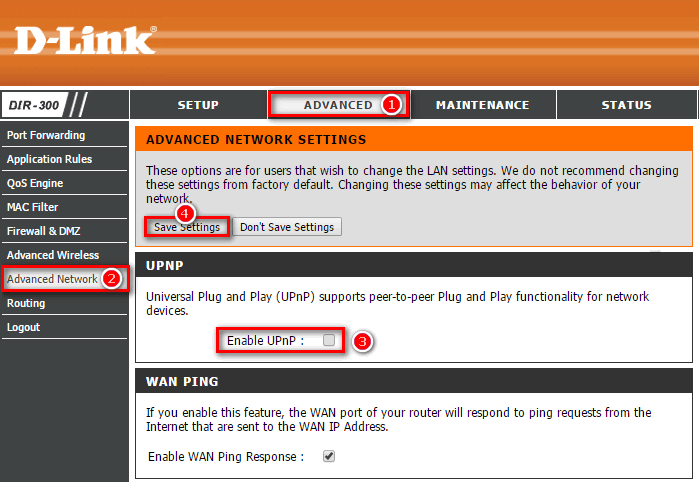 Xbox and other game consoles use the UPnP to connect with the multiplayer game server. Some routers have UPnP service turned off by default and you need to turn it on. Some devices have Teredo filtering for the router and you have to disable that one.
Connect your PC to the router and open any browser.
Type your router IP address in the search bar, generally, it is "192.168.1.1" but it may be different for you. (You can find it in the CMD command by typing ipconfig/all).
Enter your router ID and password. (Usually, your id is Admin and your password is also Admin)
Go to Security settings and disable the Teredo filter and enable UPnP settings.
Once done, restart your router and try to run the game again, the issue will be fixed.
Fix 3: Set up Static IP and port forwarding for your router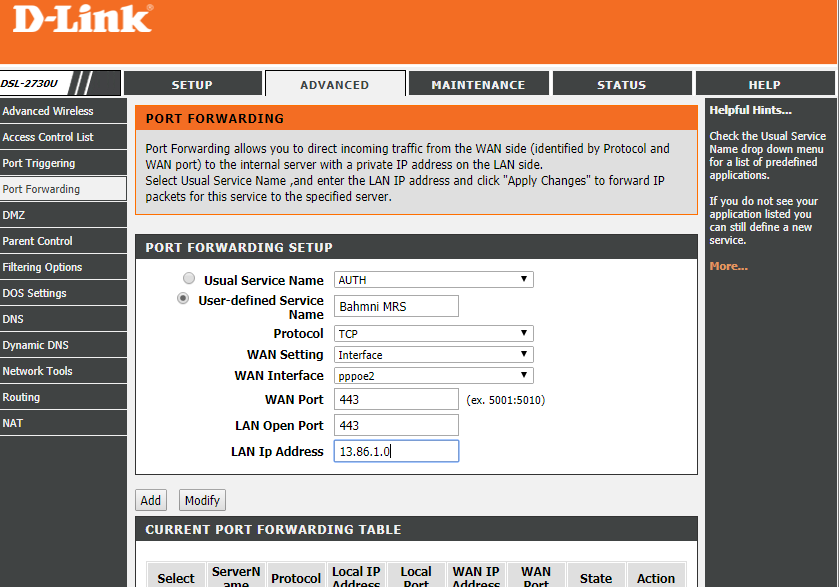 Some routers have aggressive settings for the router for Security reasons. So you manually have to open certain ports for the COD Modern Warfare 2 game.
Generally, these ports are used by the Call of Duty games to function correctly on the Xbox.
TCP ports: 53, 80, 307.
UDP ports: 53, 88, 500, 3074, 3544, 4500.
These are the ports Call of Duty game port that needs to be enabled in the Wifi router.
TCP ports: 3074, 27015-27030, 27036-27037.
UDP ports: 3074, 4380, 27000-27036.
If this sounds complicated, we recommend you to connect with your ISP to configure these settings for you.
Modern Warfare 2 Audio Errors
Sometimes you might stop receiving audio from the game. This means you are playing on mute, or the game audio is muted. This problem is not experienced by everyone as this is reported by a few players around the globe and there is no current solution for this problem. Developers released a statement on Twitter that they are aware of this issue and will fix it soon.
Modern Warfare 2 Missing Operator/ Vault Edition Items Error
Many players have reported that they are not receiving their vault edition items. There may be some issue with their license, so they cannot receive these items.
Go to game settings, open users and accounts.
Navigate to others and click on Restore your licenses.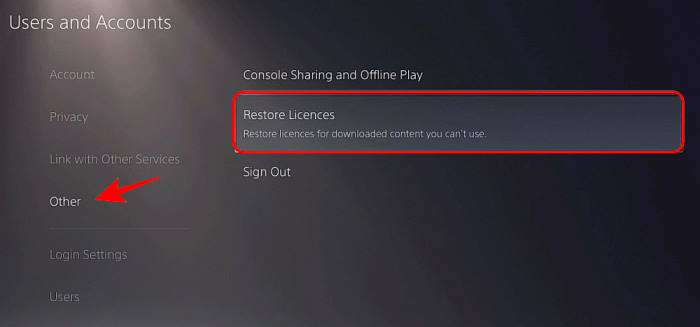 Restart your game and check if the issue is fixed.
In some cases, the account might be restricted for game purchases, so you have to connect with the game officials to sort out the same.
Modern Warfare 2 NIAME – LEE Error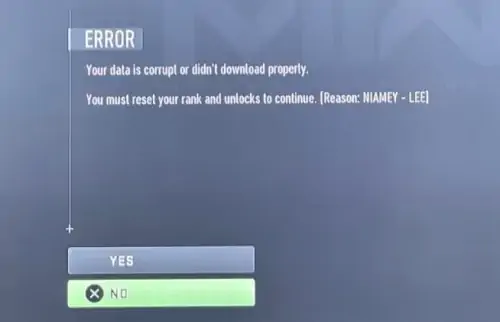 The Niame- Lee is the official code error for the installation glitch in the Modern Warfare 2 game. In this error, your game will stuck to the installation bar that never progresses. To solve this issue follow these steps.
Select the options button to open the side menu.
Now choose quick settings or any of the settings you wanna choose.
Now back out to the previous section.
Your progress bar will starts progressing.
COD Modern Warfare 2 NIAME – LEE Error doesn't have any official fix so far, as its more related to your PC hardware specifications. If you encounter this issue multiple times, it means your PC is not compatible to run the game because of low RAM, CPU, or GPU configurations.
Modern Warfare 2 Dev Error 6036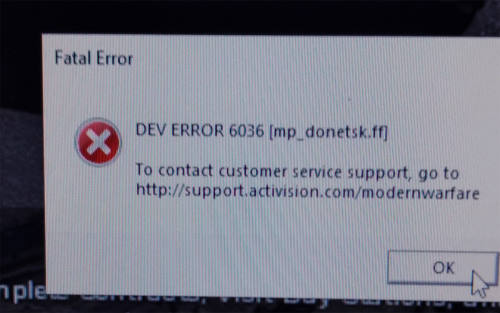 The common cause of the errors is the game files not being downloaded completely or there being incomplete multiplayer data. You can go to settings and change your language to English and Restart the game to fix this issue. This is a known issue to the developers and they are expected to fix it with future updates.
Modern Warfare 2 DIVER Error Code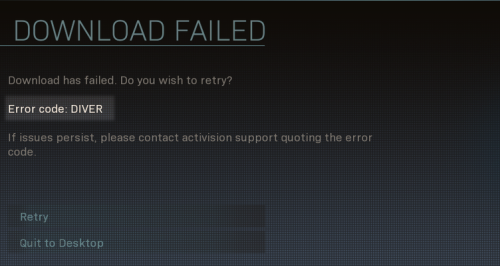 The DIVER issue in the Modern Warfare 2 is the same as the DEV error we mentioned earlier. This also happens due to incomplete downloads of game files. This may also happen due to the irresponsive server of the Modern Warfare 2 game or a slow internet connection.
Please follow our detailed guide on How To Fix Call Of Duty Modern Warfare 2 Error Code DIVER to help you fix this problem.
Modern Warfare 2 TRAVIS – RILEA Error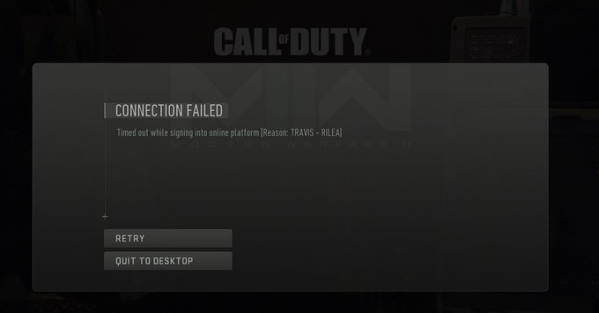 This Travis – Rilea error is another error that is mainly due to connectivity issues. This error is accomplished by showing you a message like "Timed Out" or the "Connection Failed". This can be fixed easily by following these steps.
Check your internet connection on the other devices.
If you are sure that your internet is working fine, reboot your router.
Reboot your machine or power cycle your machine.
Connect with the same network and restart the game.
Error Code HUENEME – NEGEV
The error code we're examining is HUENEME – NEGEV, which pertains to internet connectivity problems. To comprehend the meaning of the HUENEME – NEGEV error code, let's break it down. HUENEME is a city in California, USA, while NEGEV is a desert area in Israel. In Call of Duty, these names symbolize two distinct regions. This error code emerges when the game is unable to establish a connection to the server in either region, signifying an issue with the player's internet connection. Follow the steps below to fix the error code HUENEME – NEGEV.
Change the region of the account
Try using a VPN
Change DNS settings
Connect to a different network
Reset the router
Reinstall the game
Conclusion
With the launch of a big game like COD Modern Warfare 2, some issues are expected that will be encountered with the game. It is advisable to keep your games always updated and if you find any issues as we have mentioned above, follow the above methods to fix those issues.