There is a whole range of creative maps in Fortnite which help you improve your skills. Whether it's building, editing, aiming, or movement, creative maps help practice extensively and enhance your performance.
These maps help the players bring out their best. So, if you want to become a pro-Fortnite player, then you should go through these creative maps. In this guide, we will be talking about creative maps dedicated to one particular element: building.
It's an agreed-upon fact that building fast is the most sure-fire way of getting better in Fortnite. However, building is a hard-to-master skill. It requires a lot of practice. Fortunately, there are enough creative maps in Fortnite that let you practice building.
Best Fortnite Creative Maps To Practice Building
To help you out in the process, we list the best Fortnite creative maps to practice building. We will start with the creative map that helps you with the basics and then take you towards the more advanced levels.
Understand Basics With The Building Centre – 2878-0330-8756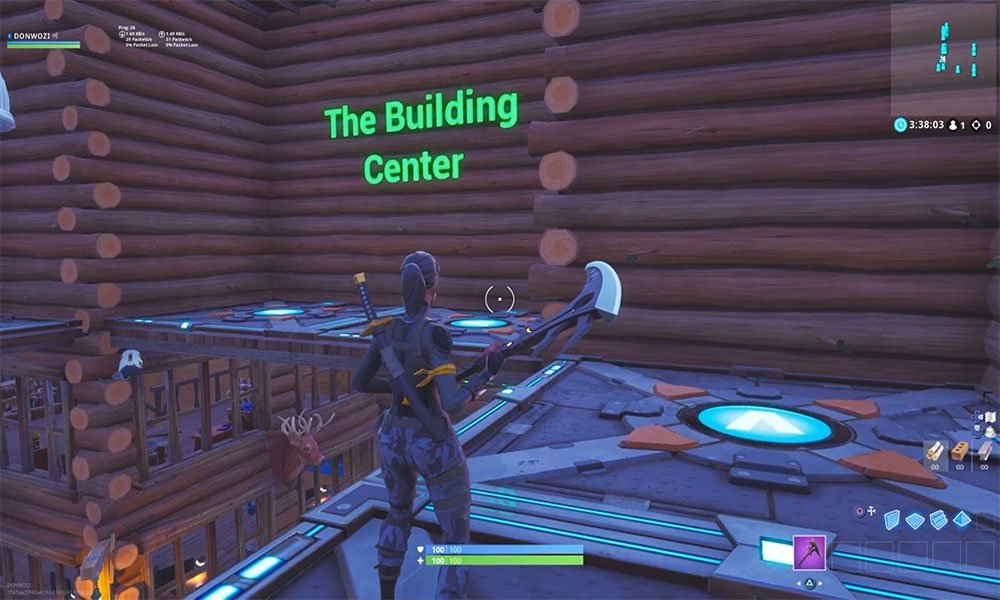 For those who are just starting out, the building center will be the best creative map to practice building. It's a good starter map to understand the basics of building. Once you master the basic skills, you can move to the more advanced level. The map helps you familiarize yourself with different building scenarios. Furthermore, it also introduces you to different building combinations.
The building is just not enough; you have to be proficient enough to build structures in a go. Working fast is the key. To help you out, the map also includes a timer to keep track of your work. Moreover, you have to excel in editing too. Your ability to build fast and edit quickly will help you distinguish yourself as a pro player. The building center map will certainly help you in this regard.
Sharpen Your Skills With The Creative Map – 6855-7619-4769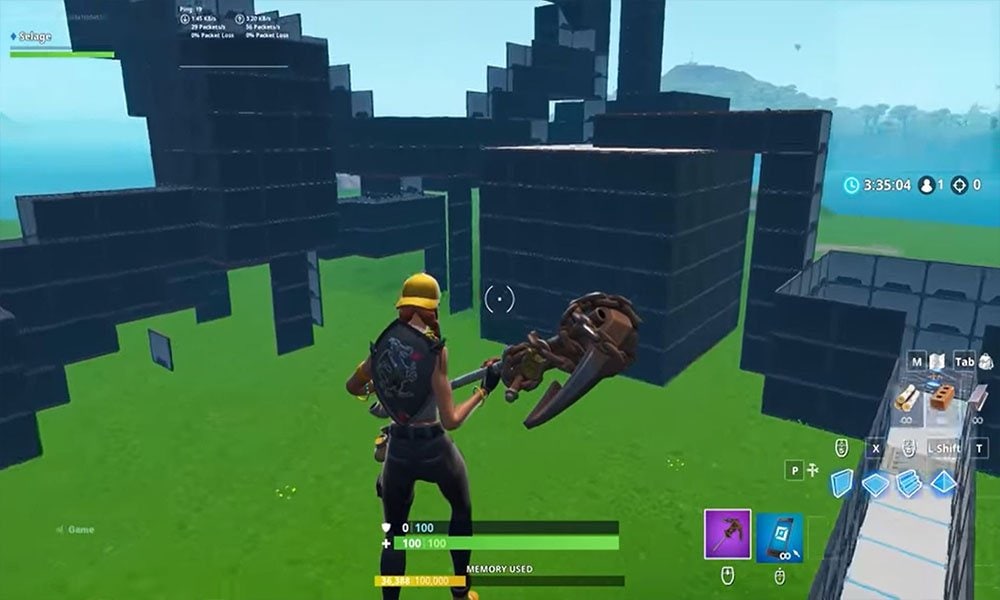 Once you have mastered the basics of building, it's time to move on to the next level. The creative map will help you sharpen the skills of building and editing that you have learned in the basic building center map.
You won't become a pro yet, but it will give you enough knowledge of editing and building that you will be able to erect structures that could stand well against your enemies.
While going through the creative course, you have to build and edit structures to make your way through. The map also includes a timer and a built-in program to monitor your performance.
The time tracker will help you analyze your performance. The more you could achieve at building and editing in less time, the more sturdy opponent you will prove to be for other players.
Hone Your Editing Skill Further with 9 in 1 edit Map
As stated above, the building is just one aspect. You will have to be equally good at editing the structures. It is a crucial thing that will help you stay firm against the wave of enemies.
It's that important for survival, and the 9 in 1 edit course will help you in this regard. It presents you with nine levels of editing.
You start with basics and go to the pro level of editing. However, at the start of this course, you need to showcase that you have some building knowledge. Only then you will proceed with editing, and the map will take you from the basic to pro level.
Code: 7440-4394-8340
Become a Veteran with training island v5 – 9243-7965-5788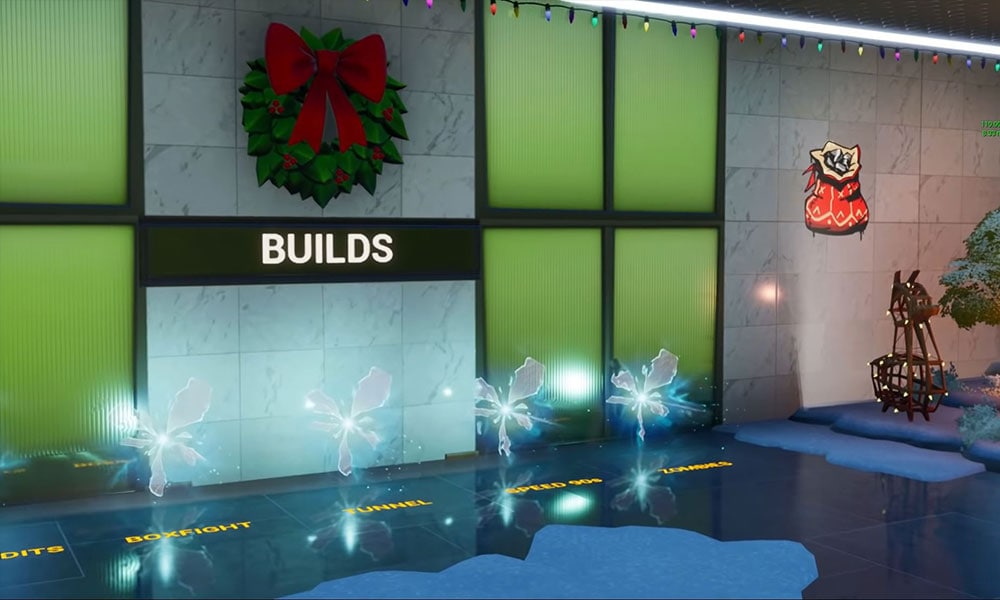 You could build well, but you haven't practiced all the terrain yet. You won't be dropping on a flat surface every time you enter the Fortnite world. The terrain in Fortnite is as varied as in real life.
You may land on a rugged piece of land with uneven terrain. Building on such an uneven surface is quite hard. Yet you have to do it or be flattened by the barrage of enemy attacks. That's why it's crucial that you go through the training island v5 creative map. It will help you practice building and editing in different terrains.
Test Your Skills Against Other Players With Build Fight Creative Map – 8348-7850-0671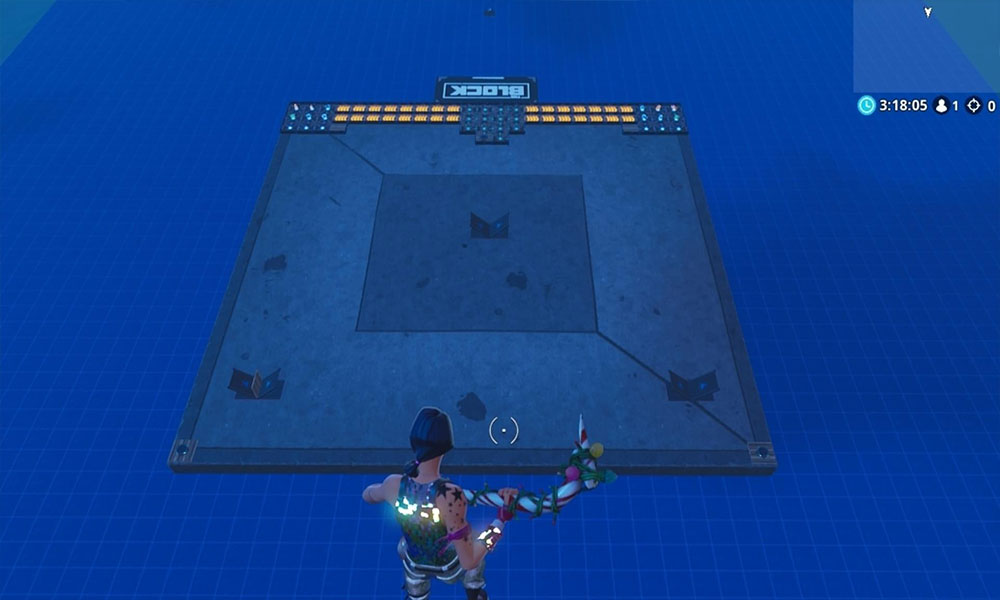 You have mastered the skills of building and editing. Now is the time to test your skills against other players. You could be a master builder in a separate, controlled environment. However, it won't be of use if you can't showcase the same efficiency against other players.
The Build Fight Creative Map pitches you against other players. The competitive environment will boost your confidence. Moreover, it will help you refine your skills and enhance your Fortnite performance.
Here we have detailed the best Fortnite creative maps to practice building. You will start with the basics, then eventually move through the intermediate to the advanced level.
During the course, you will hone your skills in building as well as editing. Lastly, we have also included a creative map which is a subgenre of Fortnite itself. It will put to the test all that you have learned against real players.
For more interesting guides, tips, and tricks, you must subscribe to our YouTube Channel. Don't miss out on our Windows Guides, Gaming Guides, Social Media Guides, Android Guides, and iPhone to learn more.