In this tutorial, we will show you how to change the duration as to when your Snapchat messages last or expires. The entire notion of this app is you either engage in a conversation or you miss it. Well, the app provides a time limit up to which the messages could be seen. Everything else aside, it is also quite beneficial from the security point of view. That is, you could be safe that your snaps don't remain on their servers long enough. Now coming back to the time limit, you or your friends generally have applied the rule to delete the snaps as soon as they have viewed the same.
However, if you wish to make the messages stay a little longer, well even that is possible. You could make the Snapchat messages last or expires after 24 hours of viewing. Furthermore, the best part of this feature is rather than being applied to the entire app, you could make these rules on an individual basis. That is, for your near and dear ones, you could apply this 24 hours limit but for others, the same "delete after viewing" rules could remain applicable. So with that said, here is how to change Snapchat messages duration. Follow along.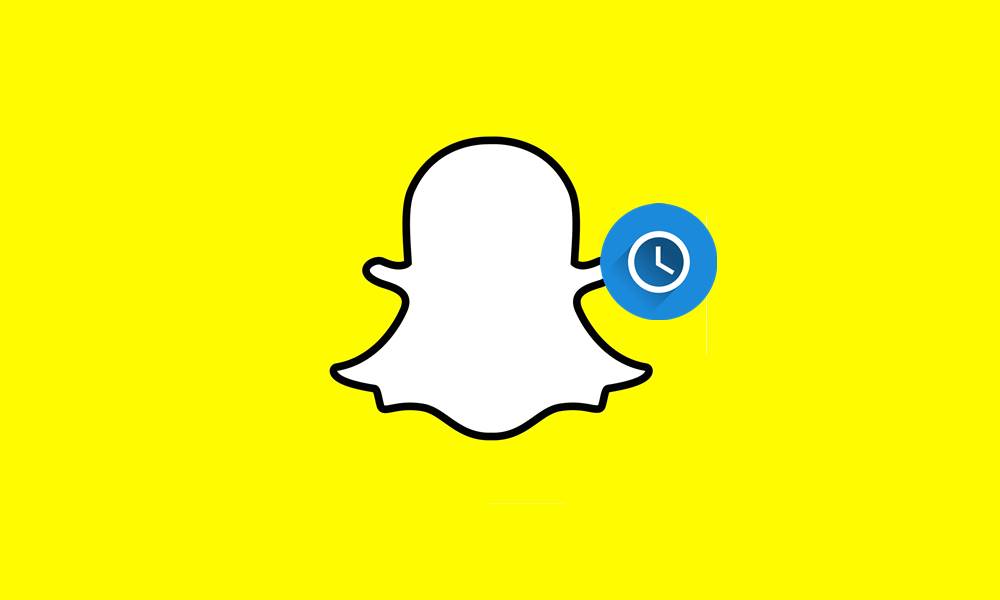 How to Change How Long Your Snapchat Messages Last or Expires
In this tutorial, we will be making use of the 24 hours after viewing feature. Here is what happens when you enable it for one of your private chats (let's say it has been enabled for one of your friends). Now, this friend of yours will be able to view your message for 24 hours after he has first seen the message. This timer starts when he or she first reads the message and not when you send it to him. If you send it today, and he ends up opening 3 days later, then his 24 hours cycle starts from that third day only.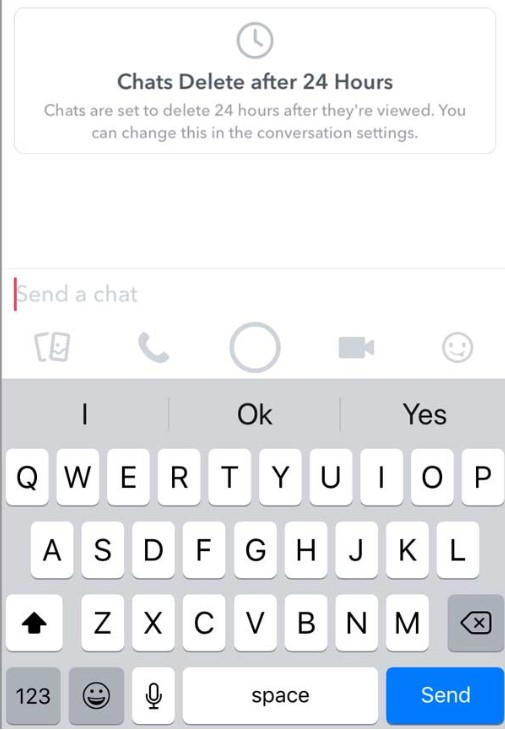 This is completely different from Story. The Snapchat stories expire after 24 hours, whether or not anyone views it. On the other hand, the unread message will not start the 24-hour countdown, unless they are viewed. However, if you don't read the messages for 30 days, Snapchat will probably delete it fro their servers. We don't think anyone's going to wait that long.
Furthermore, there is always the option of saving the messages by heading over to the Snapchat > Chats > Tap on the desired message > Save in Chat. But as you might be aware, the sender will be notified as well. Furthermore, all the above explanations were given from the perspective with you as the sender and your friend as the receiver. However, the other way around works perfectly as well. With that said, here is how to change the duration as to when your Snapchat messages last or expire.
Set up the 24 hours after viewing for Private Chats
The below steps apply to both iOS and Android version of the Snapchat app:
Launch the Snapchat app and sign in if you haven't done yet.
Now head over to the Chats option and select a conversation on which you want to apply this rule.
Long-press their name and select Delete Chats from the menu that appears.

Now you will get a pop-up with two options to choose from: "After viewing" or "24 hours after viewing".

Select the desired option and that's it.
Things to Remember
There are a few points to keep in mind. First off, you will have to manually do so for all the chats on the app. Furthermore, if you revert to the "After viewing" option from the "24 hours after viewing", then all the messages that you have seen will be deleted. Likewise, once you have made the said changes your friend will be notified about the same as well. Not as an alert or via the notifications, but in the respective chats screen.
Well, that is all from this guide on how to change the duration as to when your Snapchat messages last or expire. If you have any trouble executing the above steps, do drop in your queries in the comments. Rounding off, here are some iPhone Tips and Tricks, PC tips and tricks, and Android Tips and Trick that you should check out as well.