Discord is now one of the most popular online instant messaging and VoIP services. You can install Discord on your smartphone or PC, it supports the majority of platforms out there. Currently, the platforms are very known among gamers and content creators.
Many people have reported that their Windows Discord Voice Chat is not working. Well, the issue can be due to outdated audio drivers, not having administrative privileges, and because of incorrect settings.
Also Read: How to Fix If You Can't Hear Anyone on Discord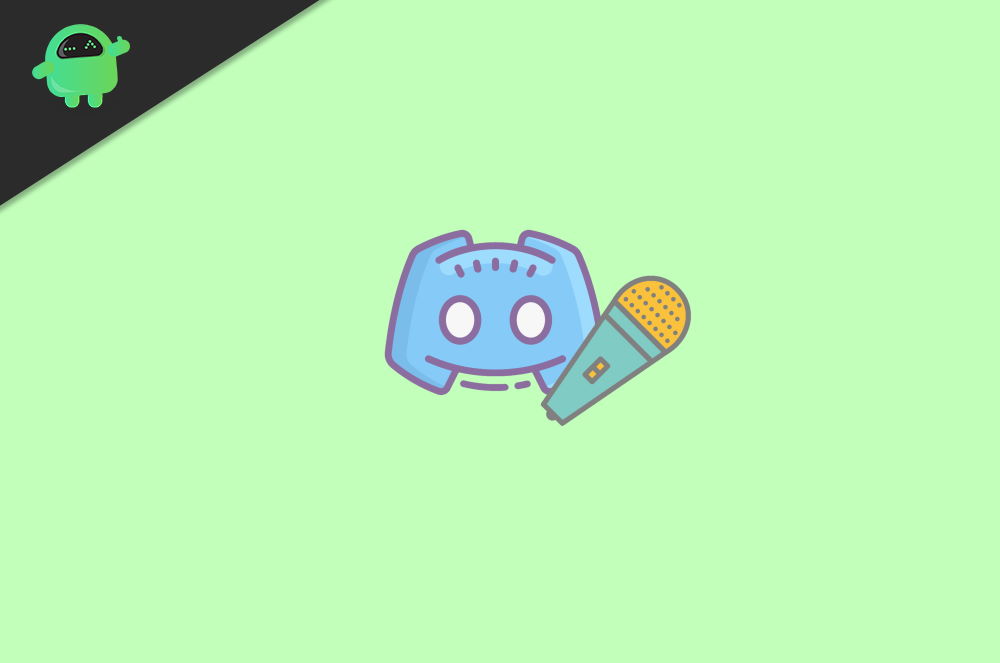 Discord Voice Chat not Working: How to Fix
There might be more factor that is causing the issue, Discord won't define you the cause. However, to fix the Voice chat or mic issue, you can try a few methods to fix the Discord Voice chat not working problem.
Method 1: Running Discord As an Administrator
It is possible that Discord doesn't have enough privileges to function properly for a voice chat. Therefore you must ensure that Discord is running as an Administrator to prevent any issues.
Step 1) If Discord is already running on your Windows, then go to System tray, right-click on the Discord icon, and select Quit Discord from the menu.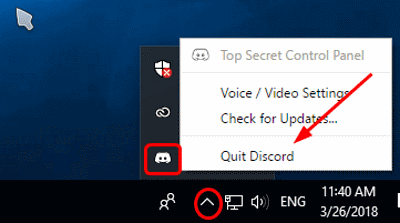 Step 2) Now, if you have the Discord icon on your Desktop, right-click on it and select Run as administrator from the menu. However, you can also go to your Windows Search bar, type and search for discord, right-click on the Discord application and run it as Administrator.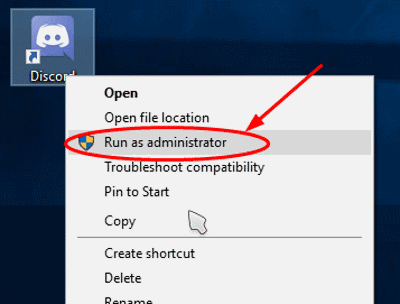 Step 3) The User Account Control prompt will appear on your screen. Click on the Yes button to run Discord, now check if the Voice chat works or not.
Method 2: Resetting Voice Settings
If there is any settings issue, then you can reset Discord Voice settings. If the default Discord voice settings were working for you, this method will probably fix your issue.
Step 1) Launch the Discord app, click on the Settings icon on the Discord homepage, which looks like a gear.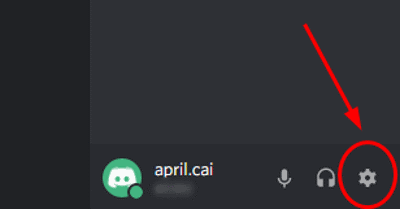 Step 2) Now, on the Discord settings Window, go to the Voice & Video tab. After that, on the right pane of the Voice & Video settings, click on the Reset Voice Settings option in red.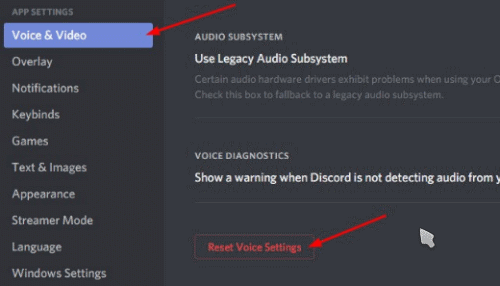 Step 3) A Discord Confirmation prompt will appear on the screen, click on the Okay button to confirm resetting all the voice and video settings. After that, you can quit Discord and Launch it again, then check if there are still any issues with the Voice chat.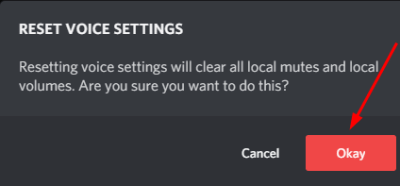 Method 3: Updating Audio Driver
It is possible that you are using an outdated driver who isn't compatible anymore. Therefore you must upgrade the audio driver via Windows Device Manager to fix the Discord Voice chat, not working problem. To open up the
Also Read: Fix 'A JavaScript Error Occurred in the Main Process' Error in Discord
Method 4: Disabling the QoS option and Selecting your Headset and Microphone Manually
As mentioned earlier, a setting might be interfering with system functions. Hence you are getting the error. If you have enabled the quality of service high packet priority feature on, then you must turn it off. It is one such setting that can interfere with important system functions.
To turn it off, open up Discord, go to User settings, on the next page, click on the Voice & Video tab on the left.
Then uncheck the Enable Quality of Service High Packet Priority option. Now, you can check if the Voice Chat issue has been resolved or not, if not learn more below.

It is very likely that by default, Discord selects the wrong Audio input device that you are using. Hence it causes the Voice chat problem.
To fix this, you must manually select the correct audio input device that you are using. Therefore, launch Discord, go to Discord Settings, then click on the Voice & Video tab.
On the next page under Input Device, use the Drop-down menu and select the Input device that you are using.

After that, also make sure that the Input Volume Slider is at max because if it's too low for your Audio device, it may cause issues.
Conclusion
If you have Discord voice, not working issues, then the above methods will surely fix the problem. In case you still face the same problem, then it might be either hardware issues or simple outdated software.
We advise you to upgrade your Mic hardware and reinstall Discord to enjoy a seamless experience. Moreover, you should check if your Audio driver is updated to the latest version or not, if not update it. Turning off the Quality of Service High Priority option will be your best bet.