In this tutorial, we will discuss the Escape from Tarkov Error 260 and whether or not you could fix this issue. This is a game that belongs to the MMO (Massively Online Multiplayer) category and has managed to gather quite a decent fanbase as of late. In this first-person shooting video game, you have been engaged in the battle scenes in a fictional town of Russia. The fight is over a Special Economic Zone a which has been rocked by a political scandal. You could either join the military or head over to the sealed areas and get your hands on as many loots as possible.
Though this indie game is pretty challenging and all its missions are pretty interesting as well, yet it isn't free of bugs. One of the most popular errors that many users are facing is Error 260. While they are about to launch the game or sometimes even in the middle of the game, they get an error message stating: Servers temporarily unavailable. As a result, you couldn't access the game itself, or if you are in the middle of the game, it might close. So why does this happen in the first place? Furthermore, is there a fix to this Escape from Tarkov Error 260? Let's check out.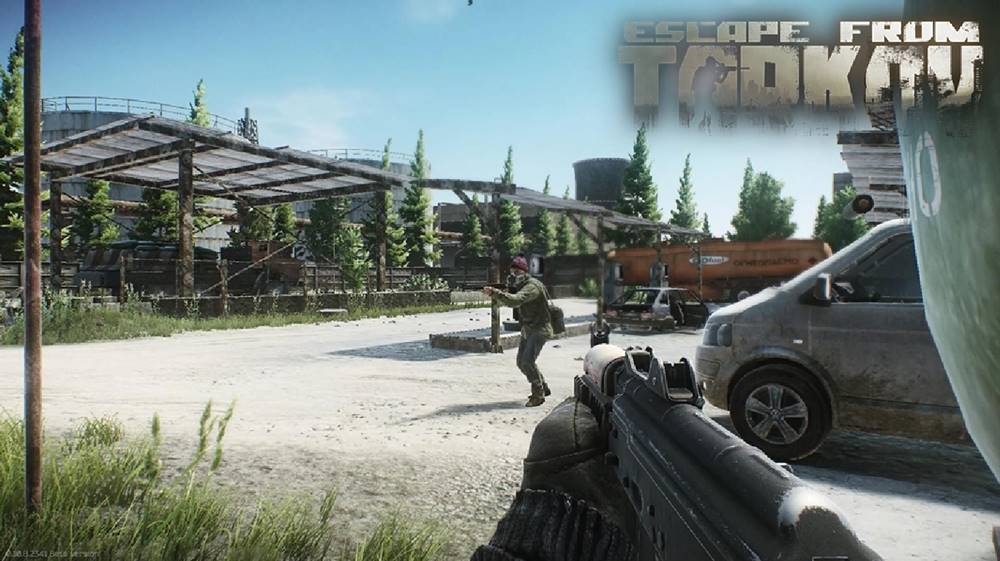 While some errors result from in-game crashes, lags, or glitches, however when the user faces Error 260, the game isn't even able to make proper contact with the servers. And when that happens, you will be greeted with the message: Servers Temporarily Unavailable. Well, the error message is enough to suggest the cause of this issue. In simpler terms, the game isn't able to establish a successful connection with the servers. Along the same lines, you might get an Error 213, which states that Error connecting to the auth server. Both of them happen due to the same reason, there is a network side issue on the server. So how could you fix it?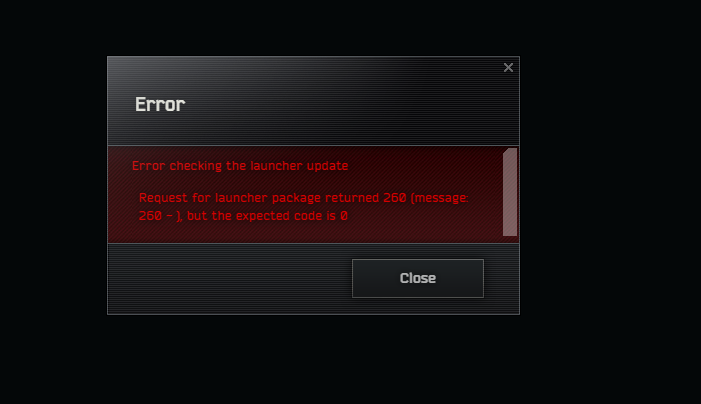 Well, in general, you might have fixed many network issues by simply restarting your device, restarting the router, changing network mode from wired to wireless, or even flushing the DNS on your Windows PC. However. this time, all this might not work out. The thing is, this particular issue (and also Error 213) has nothing to do with your PC or even the internet connectivity of your home. It's all going downhill from the server-side. The reasons for the same could stem out from the fact that there are some outages, or they are applying a fix or patch to the game at that point in time. Or it could also be planned server maintenance.
Check Issues With Game Servers
The best way to check it out is via the DownDetector website. If there's an issue with the server, you should see something along the following lines.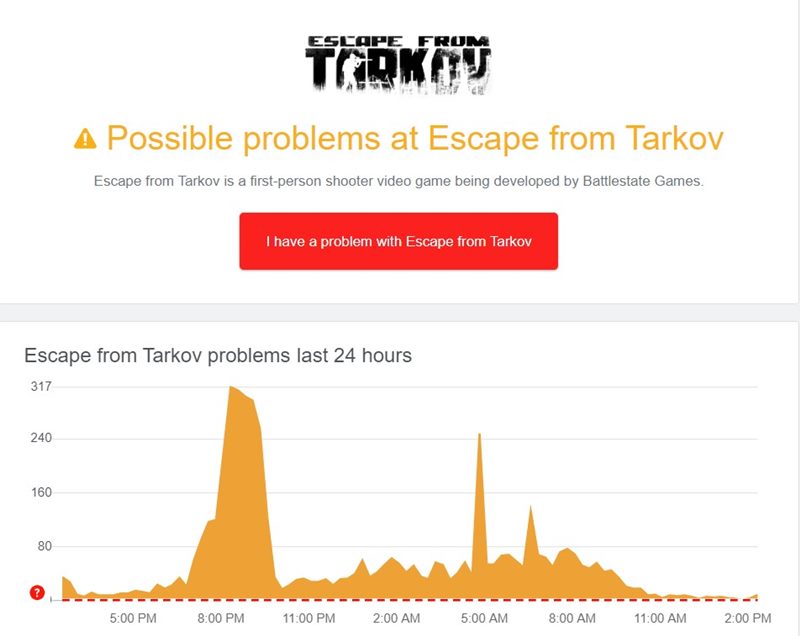 However, if DownDetector mentions everything all well and good on the server end, then you might try the fixes on your end. Like restarting the device, router, and other fixes that we have mentioned above. You could also get a better hint in this regard from the game's official Twitter handle, Battlestate Games. Not only will they mention about the server-side maintenance, but they will also state out the estimated time for the fix.
We've installed a technical update of the client with different fixes. Everyone needs to download the update through the launcher #EscapefromTarkov

— Battlestate Games (@bstategames) May 28, 2020
Along the same lines, as and when there is an issue, they will keep you updated.
The update is complete #EscapefromTarkov

We are working in order to fix technical problems encountered after installation

— Battlestate Games (@bstategames) May 28, 2020
Likewise, in case there is something else that you need to know, like other related fixes, they will keep you updated on that as well.
For those players who has crashes, we recommend to update Nvidia drivers #EscapefromTarkov

— Battlestate Games (@bstategames) May 28, 2020
So it is of paramount importance that you keep a regular check on their Twitter account to get regular updates. As and when the issue gets rectified, they will update the same.
Conclusion
So this was all from this guide on what needs to be done when you face the Escape from Tarkov Error 260: Servers Temporarily Unavailable. Likewise, if you face Error 213, the same set of instructions needs to be followed. For the error to get rectified, it might take at least a couple of hours. And we all know how difficult it is to keep waiting for so long until your favorite game resumes. Well, till the game goes live again, we have some pretty interesting iPhone Tips and Tricks, PC tips and tricks, and Android Tips and Trick lined up for you. Do check them out.