Fortnite: Chapter 4 is now live, and it brings plenty of improvements with new features, new quests, spider-man's web shooter, new XP rewards, and more. However, the online battle royale game has several issues or bugs. Mainly the game lagging or FPS drop issue is troubling players a lot more than anything else. Now, if you're also facing the same performance-related issue, you can check this Fortnite Chapter 4 FPS Boost guide.
Also Read: Fix: Fortnite Chapter 4 Crashing on PC
According to multiple reports on the AMDHelp subreddit forum, it seems that even after having powerful CPU and GPU, plenty of players is experiencing the frame rates dropping issue whatsoever on the new chapter of Fortnite. Currently, the Fortnite team has recognized a bug that limits the refresh rate up to 120FPS maximum in the menu. But there is nothing to worry about because we've found some possible solutions to fix such an issue.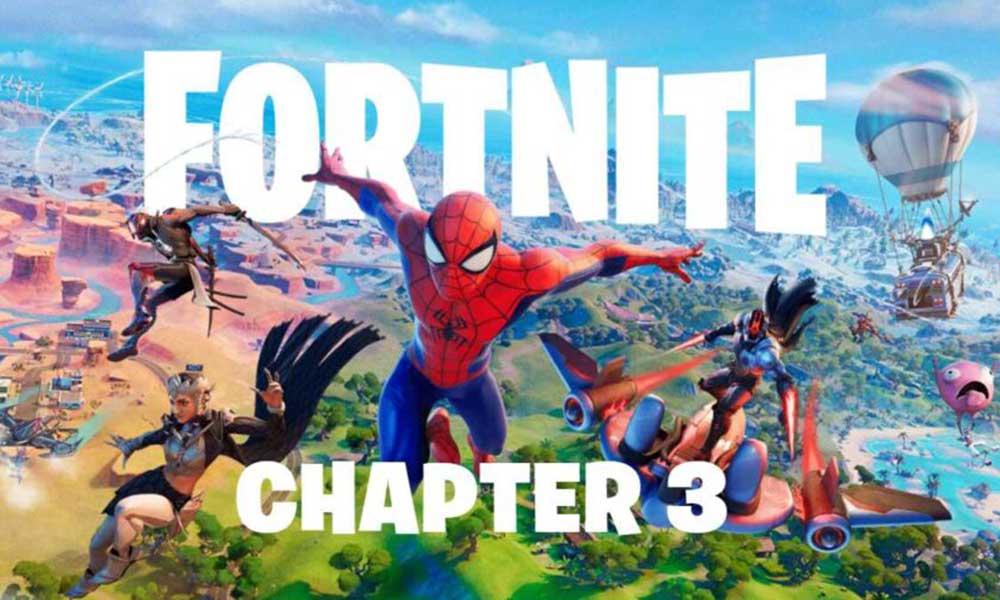 Guide: Fortnite Chapter 4 FPS Boost
Thanks to itsJerian YouTube channel for sharing the Fortnite Chapter 4 Settings guide with FPS boost, etc. So, without wasting any more time, let's get into it.
1. Fix Performance Mode
By performing these steps, you'll be able to fix the blurriness of the graphics when in motion. Keep in mind that the Render Quality is set to Performance (Beta) mode.
Launch the Fortnite game > Head over to 'Settings'.
Go to 'Graphics Quality (Performance Mode)' > Set '3D Resolution' to '25%-30%' > Click on 'Apply'.
Then again set '3D Resolution' to '100%' and click on 'Apply'.
Note: It'll fix some of the graphics blur issues.
2. Adjust Nvidia Sharpness
If you're already playing the game, then make sure to minimize the window.
Next, launch the Nvidia GeForce Experience app > Go to 'Drivers' inside the app.
Make sure to click on 'Check for Updates' > If there is an update available, it'll automatically install the driver to the latest version.
Note: The latest graphics driver version always brings multiple fixes and improvements whatsoever.
Now, right-click on the desktop screen > Go to 'Nvidia Control Panel'.
Click on 'Adjust image settings with preview' > Select 'Use the advanced 3D image settings'.
Click on 'Take me there' next to it to open 'Manage 3D Settings'.
Under Global Settings, you'll see 'Image Scaling' > Make sure to turn it on. [Drag the sharpen slider to around 55%-60% according to your preference]
Once done, don't do anything else. Just click on 'OK' to save changes.
It should improve the blurriness in the game and increase the FPS count too.
That's it, guys. We assume this guide was helpful to you. For further queries, you can comment below.