Users of iPhones should be aware of a wonderful and highly appreciated iOS feature called Assistive Touch. Even if we don't use it too often, it is important to ensure we understand how it works! When you have trouble using the buttons on your iPhone, Assistive Touch comes in very handy, but it is especially useful when you cannot touch the screen of an iOS device.
Therefore, you can control your iPhone using Assistive Touch if one or more buttons crash. But what if the iOS 16 assistive touch is not working? This may happen, as many users are already facing this. That's the reason why we are here with this comprehensive troubleshooting guide. In this article, we will explain how to fix the iOS 16 assistive touch not working issue. So, now without getting more, let's start with the guide.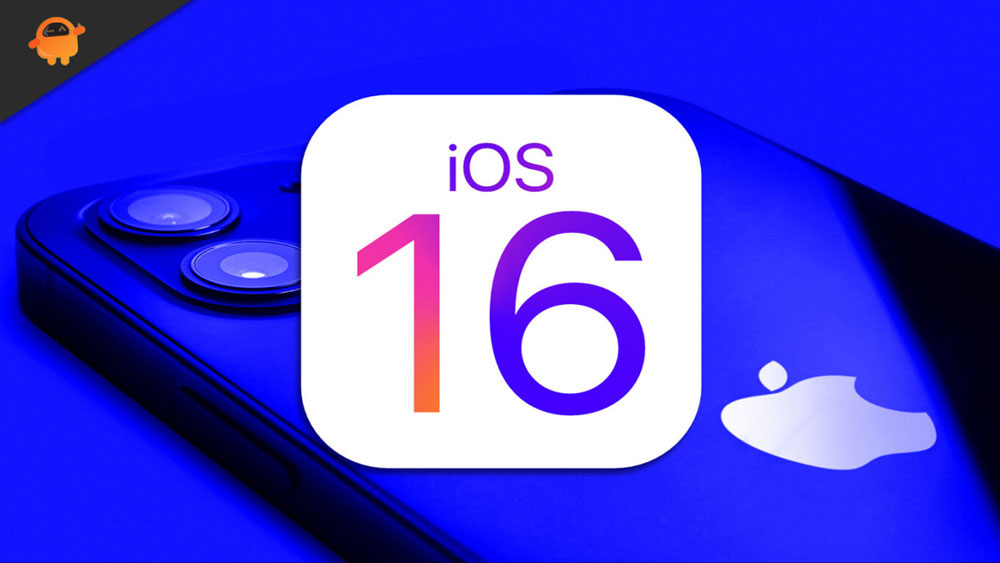 What Is The Reason Behind Assistive Touch Not Working Issue?
Many possible reasons could explain why AssistiveTouch disappears on iPhone. For some, restoring AssistiveTouch is as simple as finding a solution, whereas, for others, it requires more complex solutions. Assistive Touch disappeared for a variety of reasons that we will discuss before we move on to the solution.
The AssistiveTouch feature vanishes after each update of iOS, according to most users. Users do not even have to worry about this glitch since it is Apple's fault.

Watching videos or playing games usually require the screen to be in Landscape mode. If the user switches back to Portrait mode, the AssistiveTouch option disappears.

Users might find that the AssistiveTouch option disappears from their screen if they manually enable the Accessibility Shortcut option. A user usually experiences this if they press the Home button three times in a row.

A system restoration can also cause the disappearance of AssistiveTouch back. Users lose the AssistiveTouch option when their iPhones are restored. Other issues may also be due to iOS glitches, particularly when minor updates are made.
How to Add Assistive Touch on iOS 16?
There are a lot of accessibility features on your iPhone that you may not be aware of. In the case of a non-working home button, you have the following options: You can still use your iPhone by using AssistiveTouch, a perfect workaround. Apple designed it to help people who have difficulty controlling physical buttons. AssistiveTouch lets you use your iPhone's screen as a hardware-based home button.
There's no reason to worry if your iPhone doesn't have a functioning Home button, even though it does not fix the problem. It is possible to add a Home button to your iPhone screen by following the steps below:
Initially, go to

Settings > Accessibility > Touch > AssistiveTouch

. The only way to access Settings on your iPhone is to restart the device in order to get to the Home screen.

The toggle for AssistiveTouch needs to be turned on. The screen will show a semi-transparent button. Tap the

Home

button to simulate pressing the Home button and reveal a popup menu.

The AssistiveTouch button can be moved around the iPhone screen by dragging and dropping it. When you require it, you can also use Siri to turn it off and on.
How To Fix iOS 16 Assistive Touch Not Working
If you find that the assistive Touch is not working on your new updated iPhone, then there might be a chance that it is occurring due to a software glitch. But, you do not have to worry about this as we have some fixes to this problem. So, let's check out those fixes:
Fix 1: Restart Your iPhone.
When users experience minor problems, most turn their devices off and on again to fix them. This has the effect of removing some issues. You might be able to fix AssistiveTouch not working on iPhone by using this app. Here are the steps you need to follow to complete a restarting of your iPhone.
The top/side button (as well as the Power button) should be pressed and held first. The side button and volume button must be pressed simultaneously on iPhone X or later models.

After the power-off slider appears, let go of the buttons and drag the slider. You must wait until the iPhone shuts down before you can use it.

In order to turn the iPhone back on, hold the top/side button until the Apple logo appears.
Fix 2: Reset All Settings
The issue can also be resolved by resetting all settings. Upon restoring all settings, network settings, Home screen layouts, keyboard dictionaries, location, privacy settings, and Apple Pay will be set to their default values. There will be no removal of other data, however.
Initially, open the

Settings

and go to the

General

.

Afterward, tap on the

Reset

option.

Then, hit the

Reset All Settings

option.

Now, if you ask for confirmation, hit the Reset All Settings again

to confirm your action.
Fix 3: Check for Updates on iOS or Apps

.
It is always the case that new updates come with bug fixes and new features. When new iOS software is released, make sure you pay attention to it. You can check the software update by going to Settings > General > Software Update.
Download the latest version of the app by opening the App Store > Updates > Available Updates or Update All. It takes too long for some apps to launch, or they respond slowly after they are launched. This app may also need to be updated.
The iPhone may crash or become unresponsive if you use unsupported and incompatible app versions. So, it is very crucial to keep your iPhone up-to-date, and once that is done, check if the iOS 16 assistive touch not working issue get resolved or not.
Fix 4: Tempered Screen Protector Problems
You may experience screen clutter and stickiness after removing screen protector damage after a long time due to chemical effects. It is best to get professional help to clean the screen as it can cause any damage is to get professional help. Screen protectors can be changed or set up (updated with the latest technology and facilities). This will surely help you fix the iOS 16 assistive touch not working issue.
Fix 5: Reset Assistive Touch Option
Resetting your Assistive Touch option may resolve the "AssistiveTouch missing on iPhone" issue if rebooting your device did not resolve it. Here are the steps you will need to take to be capable of successfully implementing this solution.
Select Accessibility in the Settings menu.

Select the Touch option.

There will be an AssistiveTouch option available.

Choose Customize Top Level Menu from the Assistive Touch menu.

To resolve the issue, select the

Reset

option.
Fix 6: Change Assistive Touch Idle Capacity
The idle capacity of Assistive Touch can also be changed to solve iPhone Assistive Touch disappear. Accessibility can also be accessed from the Settings menu by tapping on Accessibility. When you scroll down, you will see and select Touch. You can change the idle capacity of Assistive Touch by selecting the Idle Opacity feature under the AssistiveTouch option.
So, that's how to fix the iOS 16 assistive touch not working issue. We hope that you find this article helpful. Meanwhile, if you need more info, comment below and let us know.