Notification is one of the critical features for any smartphone. Leaving those promotional in-app and SMS notifications aside, it becomes super important to get instant notifications from the bank and your office through applications. Suppose there's a meeting and you have not received any notification on your phone. Or, let's say, someone has done a transaction using your credit card, and you didn't get notified on your phone. In both scenarios, a timely notification can change the whole equation.
Several iPhone users have reported that notifications are not working or showing after installing the iOS 16 update. The problem is not limited to a specific iPhone model; it has affected iPhone 13, iPhone 12, iPhone 11, and iPhone 8 users. Those affected say they don't get notifications from the default messaging app or third-party apps like WhatsApp, Instagram, etc. If the notification problem is also troubling you, stick to this article. I'll walk you through the best solutions to quickly fix the problem.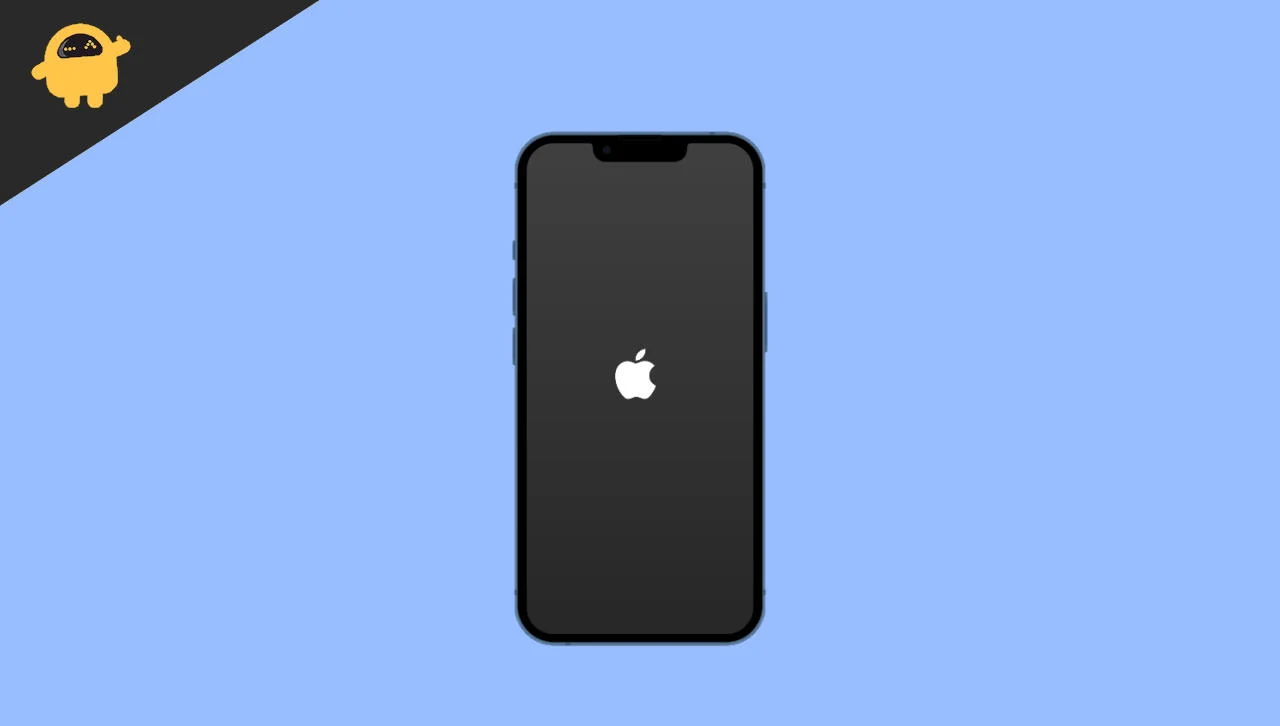 iOS 16 Notification Not Working or Showing on iPhone, How to Fix
Try the following solutions one by one and see which one spells out success for you.
Solution 1: Check App Notifications Settings
There are notification settings for every application on your iPhone. You must grant permission to an app to display notifications. Sometimes we disable this permission by mistake whenever the app asks for it, and hence you miss out on notifications from that app.
To ensure that notifications are enabled, open the Settings app and go to Notifications. Select the app in question and enable Allow Notifications. On this page, you'll see different types of alerts. Make sure these are enabled wherever you want the notifications to appear: on lock screen, in the Notification Centre, and as drop-down banners.
You can also choose between temporary and permanent banner style. The former will automatically hide notification from the screen and the latter option will require you to dismiss it manually. Just make sure that you have enabled at least one of three alert types.
Solution 2: Disable Focus or Do Not Disturb Mode
If you are not getting any notification on your phone, chances are that the Do Not Disturb (DND) mode is turned on. This feature comes handy when you want to focus on something else. Enabling it does not allow the notifications to disturb you.
To check if the Do Not Disturb feature is turned on, open the Settings app on your iPhone and tap Focus to see different focus modes: Do Not Disturb, Personal, Work, and Sleep. I would recommend turning them off for now to check they are the source of the problem on your iPhone.
If you want to keep enabling the Focus mode but do not want to miss out notifications from several apps and contacts, whitelist them. You can turn off distracting gaming or social media alerts while still being able to text or phone friends.
Here's how to add exceptions to the Focus mode:
Go to Settings > Focus.

Select one of the Focus modes.

Under Allowed Notifications, you'll get two options: People and Apps.
Under the People option, add your friends or family members you don't want to miss a call or text from. Or, you can select Everyone. Under the Apps option, select important apps which can show notifications.
Solution 3: Turn Off Airplane Mode
If the Airplane mode is turned on your iPhone, you won't be able to access the internet connection, call/text someone, or receive notifications. You can disable it using the Control Center.
Pull down the Control Center from the upper-right corner and tap on the Airplane icon to disable it. If it is already disabled, enable it, wait for a minute, and then disable it. After doing this, check if the problem is solved.
Solution 4: Disable Notification Summary
iOS 16 has a Notification Summary feature that can bundle non-urgent notifications and deliver at a specific time of the day. The good thing is that you can choose the app and timing for delivering the messages. Using this feature, you can cut down on interruptions caused by the smartphone and the number of times it pings you.
To disable Notification Summary, go to Settings > Notifications, click Scheduled Summary, and toggle the switch next to Scheduled Summary.
Here's how to setup Scheduled Summary on your iPhone:
Open the

Settings

app and tap on

Notifications

.

Click

Scheduled Summary

and turn on the feature (if it is disabled already).

Under the

SCHEDULE

section, you can set the time at which you want the notification to appear from specific apps. You can set up to 12 daily summaries.

You can manually assign applications to your summary by toggling the switches next to them in the "

Apps in Summary

" list further down the options menu.
Solution 5: Restart Your iPhone
If you have applied all the solutions mentioned above and the notifications are still not showing, there might be some software issues. A temporary bug or system glitches could be the sources of the problem. You should try restarting your phone to check if it can spell out success for you. To restart your iPhone, press and hold the side button and any of the two volume buttons until the power slider appears. Drag the slider to the right and wait for the device to restart.
Solution 6: Check Sound Settings
Check the sound settings if you do not get the notification sound whenever a notification appears on your iPhone. Open the Settings app on your phone and select Sounds & Haptics. From there, raise the alert's volume to its full and change the default alert sound for notifications.
Solution 7: Check Your Apple Watch
If your iPhone is connected to another Apple device, such as an Apple watch, iPad, or Mac, your text notifications may appear on the linked device. By default, if your iPhone is locked or asleep, the notifications will appear on the linked device. Your phone won't even light up or make any sound. Either de-link other devices or follow the steps to always see notifications on your iPhone:
On your iPhone, open the

Watch

app.

Go to the

My Watch

section and click

Notifications

.

Select

Messages

.

Uncheck the

Mirror my iPhone

option.
After making these changes, notifications will always appear on your iPhone even when an Apple Watch is linked.
Solution 8: Software Update
There might be a temporary bug in the current iOS build. Apple developers may be working on fixing the problems reported by users, including the notification not working issue. The fixes come in the form of software updates. Hence, you should update your iPhone and check if the problem is fixed. Go to Settings > General and tap on Software Update to check for a new update.
Solution 9: Reset All Settings
Resetting all settings can help fix the notification issue on your iPhone. Here's how you can do it:
Open the

Settings

app and select

General

.

Click

Transfer or Reset iPhone

.

Select

Reset

.

Tap on

Reset All Settings

and click

Confirm

.

Reboot

your phone.
The notification issue on your iPhone can be a head-scratcher if you often get work-related notifications on your phone. In this guide, I've mentioned many effective solutions that can fix the issue in no time. Please go through all of them one by one until the problem is fixed. Do let us know which method has done the trick for you in the comments below?