It has been a very common issue that the iPhones instantly start charging, but the Carplay doesn't work. And it certainly contributes to the rise of many other problems in the user interaction with the car. Well, the thing that Carplay doesn't respond as expected must be because most car manufacturers simply rush to include more modern features like Apple Carplay in their vehicles.
The feature to connect your smartphone to your car has made things much easier, without any doubt. And almost all car manufacturers today provide this functionality that performs without any issue. However, over the past few months, many iPhone users had been going through a bad phase. As per the sources, when they connect their iPhone to their cars, it seamlessly starts charging. But the car's multimedia player does not succeed in recognizing the device.
If you have similar issues and cannot connect your Apple Carplay to your Car, we are here with some help. Below we have focused on certain ways to fix this problem and keep Carplay working on your car's multimedia player efficiently.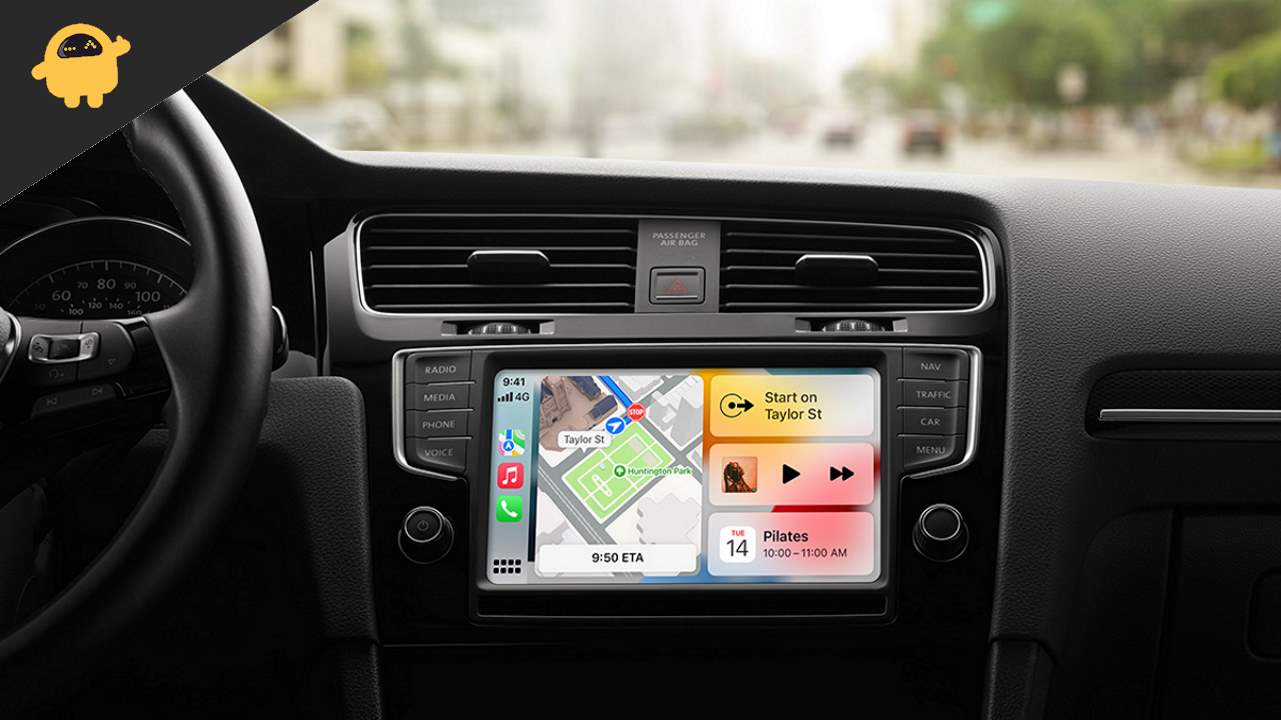 Reason Behind Carplay Not Working?
Well, there can be a million reasons for so. Below we have mentioned some of the most probable causes for Carplay not working.
Using an older version of iOS on your iPhone.
Carplay is not supported by your car.
The Carplay feature is turned off on your iPhone.
Siri is disabled on iPhone.
The ones mentioned above are some of the most common causes for Carplay not working on your car's multimedia player. With that said, let us now look at how to fix the issue, no matter the reason.
Fix: iPhone Charging But Carplay Not Working
Apple Carplay is quite a modern feature that most cars today have got previously embedded as a default feature. However, a few minor glitches like this one are quite somewhat expected once in a while. But before we move on to the fixes, the first thing to strike our mind is what might cause such an issue?
Method 1: Check if Carplay is enabled on your device
The first thing to do if Carplay isn't working is to check whether it is enabled on your device or not. If the Carplay feature is turned off on your device, it won't connect to your car anyway. Therefore, follow the steps below to check and enable the Carplay option on your iPhone.
Firstly, open device Settings and go to General.
Now, tap on the Carplay option.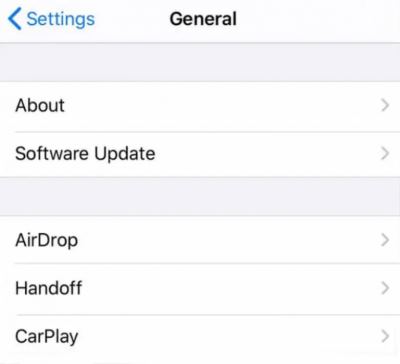 Click on the Available Cars and select your car to connect to it.
Method 2: Turn off Airplane Mode
Since your device and car need to be connected via USB or Bluetooth, you cannot keep the Airplane mode turned on. So, check if you might have turned it on accidentally. If it is turned on, simply disable it and try connecting again.
Method 3: Restart Carplay from your car
If the previous methods don't fix the issue, you should consider restarting Carplay from your car once. It is quite obvious to experience some minor glitches once in a while. Hence, if it is just a glitch in the connectivity, restarting the feature will solve it instantly.
Method 4: Reboot your iPhone
If it is not a glitch from your car's side, perhaps it could be at your device end. You should always consider all the minor possibilities and try rebooting your iPhone. If you are lucky enough, one of these methods until here shall work for you just fine. However, if it doesn't just yet, then, it is definitely something more than a glitch. In that case, you need to follow some extra tricks to find out an actual resolve.
Method 5: Check if the Carplay feature is restricted on your device
Generally, this app restriction feature is seen as a measure of the user's privacy and security. And if you are concerned enough about your privacy, you should definitely keep it turned on. However, it may sometimes hinder and restrict certain features from working. As a result, check if the Carplay feature is restricted on your device. If yes, simply enable it to keep it using without any issue. You can do so by following the steps below:
Open device settings. Search for the Screen Time option and click on it.
Now, select the Content and Privacy Restrictions.
Select Allowed Apps. Scroll down until you see the Carplay option and turn it on to allow permissions.
Method 6: Enable Carplay even when the screen is turned off
It is again a very common problem where your Carplay gets connected without any issue. However, as you turn off your device's screen, it automatically disconnects. Well, this may happen if Carplay is not allowed to keep running on your device after the screen turns off.
In this case, all you can do is enable Carplay to allow it to perform even on rest mode. And all you need to do for this is to follow the steps below:
Open device settings and go to General.
Next, tap on the Carplay option.

Select your car from the options below.

Now, click on the "Allow Carplay while locked" option. Once done, it shall now keep working as usual even after turning off your Screen.
Method 7: Turn On Siri
If the voice command is certainly your thing, then obviously you would prefer using Carplay through voice too. And for that to happen, you need Siri to communicate. In this case, if Siri is turned off on your device, you won't be able to communicate as well. Therefore, check if Siri is turned on or not. And if not, simply enable the option by doing as mentioned below:
Open device settings.
Look for 'Siri & Search' in the search bar and select the option.

Enable all the options under the Ask Siri section.
Method 8: Reset your device settings
In case you have made changes to the system settings previously, it might cause various problems later. And not being able to connect to a third-party source is also an option. In this case, the best way to resolve things is by resetting the device settings to default.
Open device settings and tap on the General tab.
Scroll to the bottom and select the Reset option.
Next, tap on Reset All Settings and confirm it. And that's pretty much it.
Method 9: Update your iOS
As mentioned in the beginning, using an outdated iOS might also cause such connectivity issues. Check for any system updates and if available, simply upgrade your device to the latest available version. And that should take care of the problem.
Method 10: Contact to Car Manufacturer and Apple Service
In the worst scenario, if none of the above methods succeed, your last resort should be to get help from the experts. Simply get in touch with the car manufacturer and Apple Support. Explain the problem in detail and they might be able to help you out.
Conclusion
Carplay is relatively a new smart feature to make your daily life more efficient. And due to the competitive market, most manufacturers simply rush to include as many features as possible in their cars. However, in many cases, things may not go properly and the system might not be very well-organized. At such times, you will often come up with certain problems. If you are experiencing a problem with the Carplay feature, these methods should hopefully fix the issue quite well.