Facebook has introduced a new feature for Instagram users. It began allowing people to use the messaging feature in which a user can send a message to a Facebook friend through Instagram
Facebook is now trying to place together with its 3 biggest messaging apps which are WhatsApp, Instagram, and Facebook. It will be competing with the regional messaging apps like the line in Japan, We chat in china, etc. The main objective is to give its users the freedom to do things across the apps.
Many of you know about this feature and know how to use it, but most of the user base didn't even know about this feature. Today we have a guide with us on How to message a Facebook friend from Instagram. So without wasting any further, let's get started with our complete guide.
Also Read: How To Stop Automatically Zooming Images in Instagram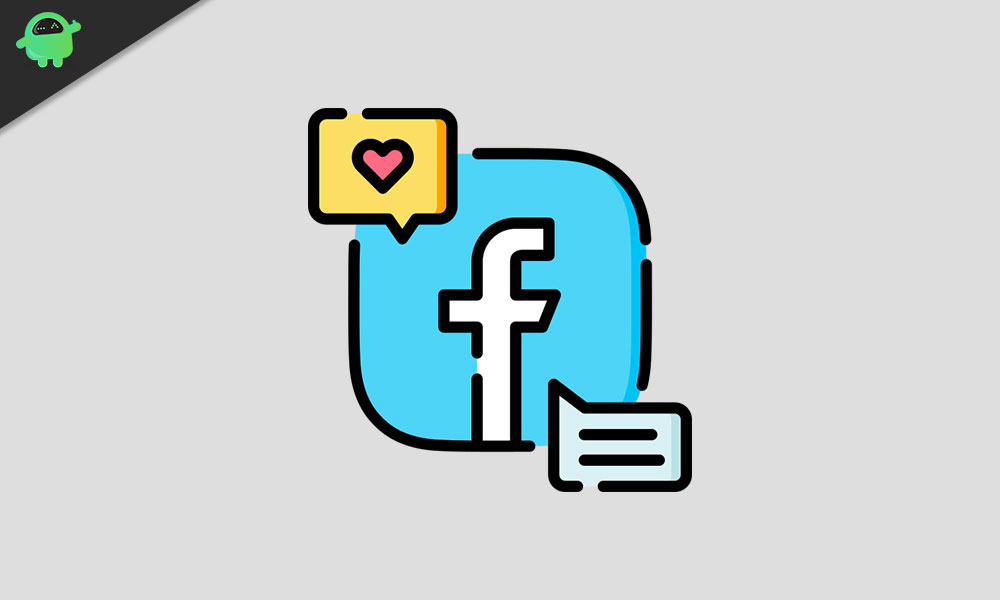 How To Message A Facebook Friend From Instagram
It is a feature in which Instagram users can message Facebook friends using the messenger app. With the latest Instagram update, the users of Instagram can send photos, videos, and text messages to their friends on Facebook. At the same time, a Facebook user can send a message, photo, and video to an Instagram friend using Instagram via Instagram's dm section shown by the paper plane icon on the top right corner.
Recently, the Direct message icon has been changed with a messenger icon. Don't worry; Facebook not merge fully with Instagram or vice-versa. You can be only able to message a Facebook friend from Instagram, not groups or pages. This update allows you to actually seek out people on the other platform.
Steps to Message a Facebook friend from Instagram:
Open the Instagram app on your Android or iOS devices.
Tap on the messenger icon situated at the top right corner.

Now, search for the person's name whom you want to message.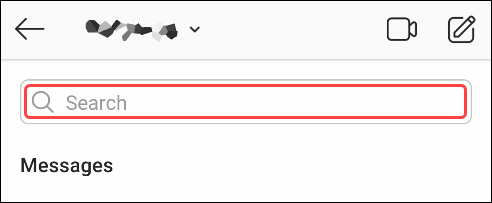 You will see the result appear below in various sections.
Select the person you are looking for if they appear or click on see all.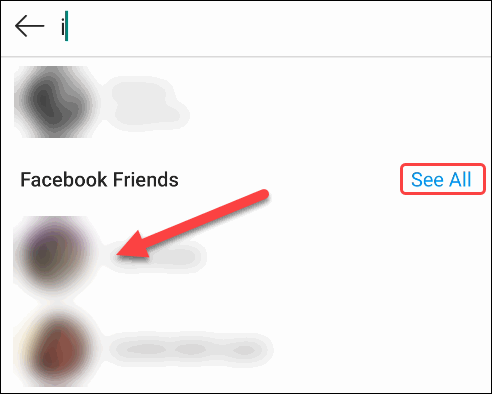 Now a prompt will open a message written on it that "You're Messaging a Facebook Account.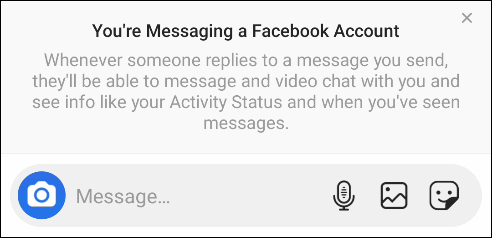 Whenever you sent a message to your friend, they will also see a similar prompt.
In case you are not friends with that person, then he will be asked to accept the message or block it.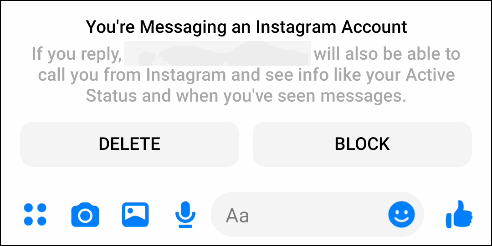 In this manner, you can Message a Facebook friend from your Instagram profile.
Before the update, both the apps were operated separately, with no direct connection between them. but Now Facebook and Instagram both have an integrated messaging platform. This allows users to communicate with each other even if they are using different platforms.
Facebook has announced that it is going to add around ten more features to Instagram. these features were previously available on messenger apps, such as group video and selfie stickers.
Manage Instagram Messages And Comment From Your Facebook Page's Inbox
For this, you may first connect your Facebook Page and Instagram account. To enter your Page's inbox, tap at the inbox situated at the top of your page.
For Messages:-
Select an account or group to manage a conversation.
At the bottom, you will see a Write to Reply button tap on it.
Click on the share icon to send a photo or video.
Tap on the heart button to send like.
If you want to delete any conversation, click on the delete button situated at the top right corner.
You can also block and report a message.
For Pages:-
You may need to reconnect your page with an Instagram account again.
After that, from the news feed, click on Pages found at the left side menu.
Open your page.
Open your page's inbox.
Tap on Instagram direct.
Click on the connect account.
Now enter the username and password of your Instagram account.
For Comments:-
Tap on add comment to add a new comment.
And if you tap for a while on a comment, then you will see a delete option as well.
Conclusion
The integration of Instagram and Facebook messenger will be gradually turned out to individuals in a few countries at first, but Facebook did not specify exactly how many or in which countries it is going to launch this feature.
Wherever Facebook wishes to launch this update first, users of those countries will have an option to choose from whether they want to opt-in for this new integrated feature or not. To use this feature, you might have to wait for some while.