The Halos in Roblox Royale High come in all forms of styles, and some of them cost more than you can afford. Most halos are rare, and they are intended to be hard-to-obtain accessories that are rewarded to players only by chance. These halos are all wearable accessories that can be bought using a lot of diamonds. But purchasing halos is not the only way to acquire them. Some users could get a hand on some of these accessories simply by completing specific tasks in the game. However, not everyone is lucky.
You can trade them on Traderie or Trading Hub, but the cost on a few certain ones can be higher than you can imagine. Ever since the events in 2018, players have been able to earn limited-time halos of different tiers. And here, in this article, we will take a look at all the halos of all the other tiers one can attain in 2023. So without any further ado, let's get into it.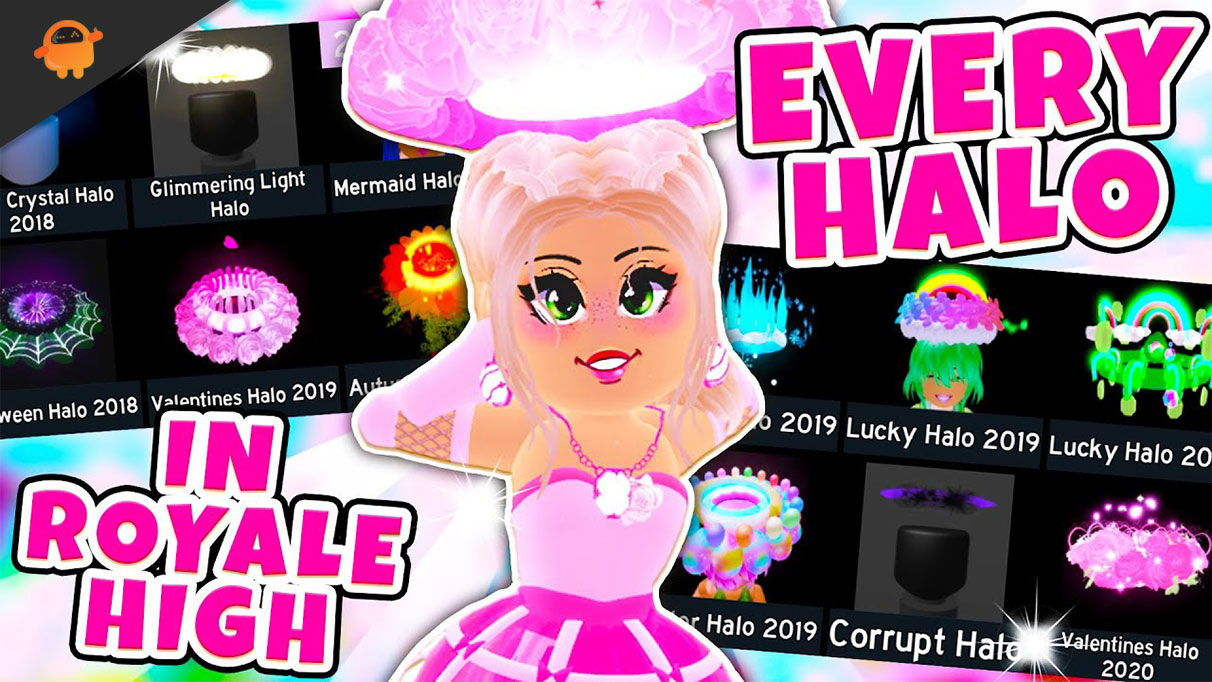 Roblox Royale High Halo 2023 Tier List:
There are S, A, B, C, D, E, F tier Halos in Roblox Royale High, with F being the worst and S being the best of the lot. This article will only look at some of the famous S, A and B-tier Halos for 2023.
S-Tier Halos:
Halloween Halo 2019
Introduced during the Halloween 2019 event, this is the most expensive and rarest Halo to date in Roblox Royale High. A total of only 872 users worldwide own this Halo right now and equipping one sets you back by 7,000,000 Diamonds. It gives its winner the badge of "Whispering Spirits."
Once equipped with it, you get a sparkly purple light with a tiny ghost floating around it. This is a non-customizable Halo, but its demand is always on the high due to its rarity in availability. Anyone who owns it will probably not trade it with anything else.
Valentine's Halo 2020
We had Valentine Halos in 2020 and 2021, but the one released last year has a higher demand than the one from 2021. Due to its rarity and fluffy pink design, it is still one of the most sought-after Halo in Royale High, even after two years. Currently, 2,021 users worldwide own this Halo, and it costs a user 6,000,000 Diamonds to get their hands on one.
Autumn Halo 2019
This is the only Autumn-themed Halo game, while the rest focus mainly on Halloween and Valentine events. That is why this item is priced at 5,200,000 Diamonds, and only 1,332 users currently own it. The rarity of this item will only increase its price and demand in 2023.
A-Tier Halos:
Valentine's Halo 2021
We have already discussed Valentine's Halo 2020 in the S-tier list, and now we have Valentine's Halo 2020 in the A-tier list.
This is a customizable Halo, and despite its low demand compared to the 2020 version, it is still an item that many users fancy a lot. Currently, 6154 users own this item, and The cost now stands at 360 0000 diamonds.
There are three versions of the Valentines Halo 2021:
One with customized hearts, flourishes and bows.

One with an added central halo.

One with wings on floating hearts.
Winter Halo 2019
This is one of the oldest items on this list, but it still holds a very high demand due to its unusual design. Currently, 1707 users own this item and purchasing one of these will set you back by 500 0000 diamonds.
Mermaid Halo 2019
There are three mermaid hallows in Roblox royal high, and out of those three, the first mermaid Halo is still the one that is mostly in demand. The first one has the highest value as compared to the later versions. Currently, 4711 users own this Halo, and its price is set at 4,200,000 Diamonds.
Glimmering Light Halo
This is the final one on our list under the A-tier category. Generally, older adornments don't do well in the long run, but somehow Glimmering Light Halo has maintained its place in the market as one of the most sought-after items. There have certainly been some fluctuations in the market, and it has gone low in demand at certain times, but it has never lost its place as an A-tier Halo. Currently, 8,084 users own this Halo, and its price is set at 4,40,0000 diamonds.
B-Tier Halos:
Lucky Halo 2021
Starting off the list in the B-tier category, we have a new addition of 2021, Lucky Halo 2021. Initially, it was the most sought-after item, but gradually, it has lost its value with time. As a bonus, this comes with two customization options, one with clovers, chains, and the sun and the other with patterned clouds.
Currently, 8,184 users own this accessory and the cost on these sit at 2,200,000 Diamonds.
Winter Halo 2021
Ending the list, we have the latest addition of Royale High, which was introduced during the Christmas 2021 event. We have had several new additions to the market in terms of winter accessories, which has led to a slight decline in the price and demand of this unique accessory. A total of more than 3,000 users currently have this Halo, and the cost is right now set at $1,400,000.
Easter Halo 2019
This is the only Easter-themed Halo in the entire Royale High roster. But despite its unique nature, it is still low in demand compared to other Halos that are one of a kind. Currently, only 2341 users have this accessory, and its price right now sits at 3,200,000 Diamonds.
So this is all about the Roblox High Halo 2023 Tier list. If you have any questions or queries about this article, then comment below, and we will get back to you. Also, be sure to check out our other articles on iPhone tips and tricks, Android tips and tricks, PC tips and tricks, and much more for more helpful information.