Microsoft Teams is a great teamwork and Project organization and management software by Microsoft. With the new work for home, the concept is popularizing between large organizations and employees, Microsoft Teams is such a great platform. It allows the exchange of audio files, media, and documents quickly. However, any users have reported an issue where they are not able to download the data through Microsoft teams. The problem can arise because of a lack of permissions or internet connectivity issues. No matter what the issue is, we have a Microsoft Teams troubleshooting guide, which you can follow to fix this problem easily on your end.
In case you're also facing the issue where you're not able to download files or other documents using Microsoft teams, then your not alone. Many users have reported this issue in the last update of Microsoft Teams. So here will help you out with many troubleshooting methods that will love the issue easily.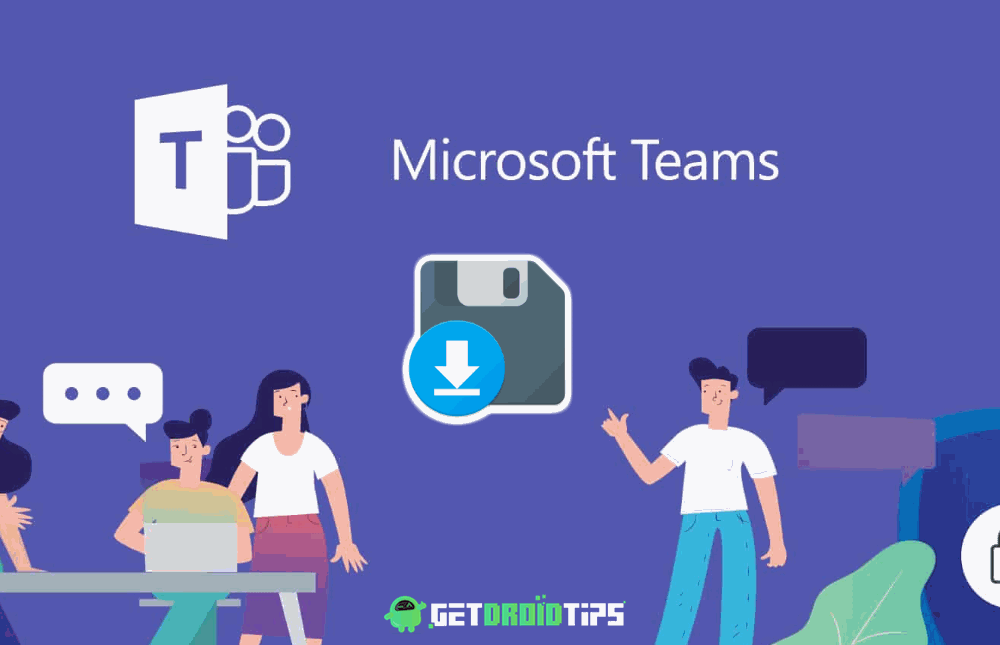 What Is Microsoft Teams
Microsoft Teams allows communities, groups, or teams to collaborate, chat, meet, and share. You will get everything you would get from an Instant messaging platform, plus you get file sharing and enterprise-grade security.
Channels: Within a Team, members can create channels. Channels are topics of conversation. Users can reply to posts with text or using media such as images, GIFs, etc.
Calling: For calling, the team offers rich VoIP services and Video Conferencing within the Client.
Meeting: Teams have features to schedule a meeting or create ad-hoc, and users can see that the meeting is going on by visiting the channel. Team also has a plugin for MS outlook through which members can invite people into the meeting.
Microsoft Team doesn't download the files: How to Fix?
As a part of the collaborative feature of this particular, file sharing is most used among all sorts of users. You can share documents and edit them in real-time in Microsoft Teams. But most people have reported that they are facing issues with downloading files sent through Teams. So this topic will cover the problem and the solution to the issue.
Switch your browser
As you are facing a problem with downloading files using the browser, try changing your browser. Try with a different browser and see if the problem is solved.
There are plenty of browsers to try out like Google Chrome, Mozilla Firefox, and Opera, etc. Google Chrome is the most used popular web browser in 2019 among all platforms (around 60%).
Open a New Browser Tab

Login using your credentials

Try downloading files.
You need to install a new browser by visiting their official websites. Try Edge Browser, pre-installed with Windows 10. Edge is not like Internet Explorer. It's built on Chromium (an open-source project of Chrome). There are less known issues with Edge for Teams.
Clear the cache of your browser
Clearing of browser caches solves most of the browser-related problems; this would solve our issue too. Follow the steps to Clear Browser Cache on Chrome.
Click on three dots towards the right corner of your Chrome, and click on settings.
Click on Privacy and security and click on Clear Browsing Data.

On the pop up check on Cached images and files and click on the Clear data button.
Note: Pressing the shortcut Ctrl+Shift+Del will also open the Clear browsing data popup.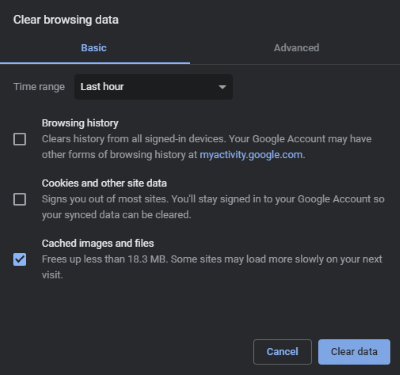 That's it. Now try downloading files.
Check for any Download Manager integration
If you're using any download managers like IDM (Internet Download Manager) or FDM (Free Download Manager), you may need to temporarily disable its integration with the web browser you use.
They may try to catch downloads from the browser and interrupt our download process.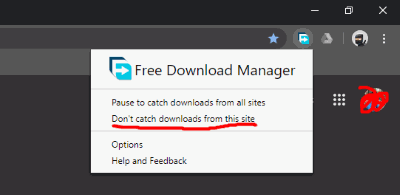 Disable it completely or add the site to exclusion. As for FDM, you can click on the icon in the top right corner, and click doesn't catch downloads from this site.
Use Teams desktop app (Windows)
There is a desktop app (official) for Teams available for windows. Head to here and download, install by signing in to your account.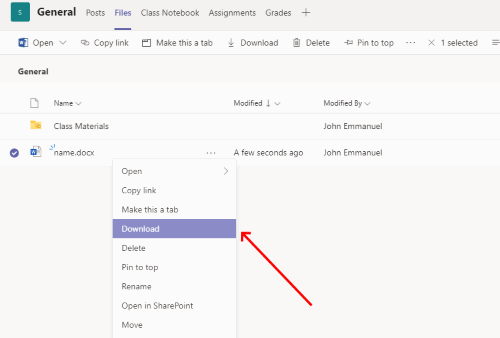 Here's the overview of the Teams app for Windows. You can download Team files easily.
Update Microsoft Teams
No software is near perfect; that is why companies put software updates to constantly improve their software. Maybe you have installed an unstable version of Microsoft Teams, which is giving you this issue. So make sure to Update Microsoft Teams – Both Desktop and Mobile. After a successful update, most of your issues will be solved automatically.
Conclusion
Microsoft Teams is a collaborative work network where there are countless exchanges of files and other documents. So the ability to not download files in Microsoft Teams might be a great issue for some people. But do not worry, by following the above Microsoft Teams troubleshooting guide, you can fix the issue. In case you face any trouble following any of the troubleshooting steps above, you can tell us in the comments section down below. Our technical team will be happy to help you out.