The cavern Pokemon, Terrakion, made its place as a legendary pokemon into Pokemon GO. The Terrakion is a Rock Pokemon, as well as a fighting-type. This legendary Pokemon is something that you should be really concerned about, provided that it has a greatly extended capability of producing some powerful attacks. So before you face this pokemon, you gotta analyze and build up a strategy.
For this, we'll be taking into consideration the two aspects of this pokemon – one is its weaknesses and the other being its counters. So we'll be discussing all the attack types that Terrakion is weak to as well as the pokemon that will perform well against it. Without any further ado, let's look at the weaknesses and counters of Terrakion in Pokémon Go.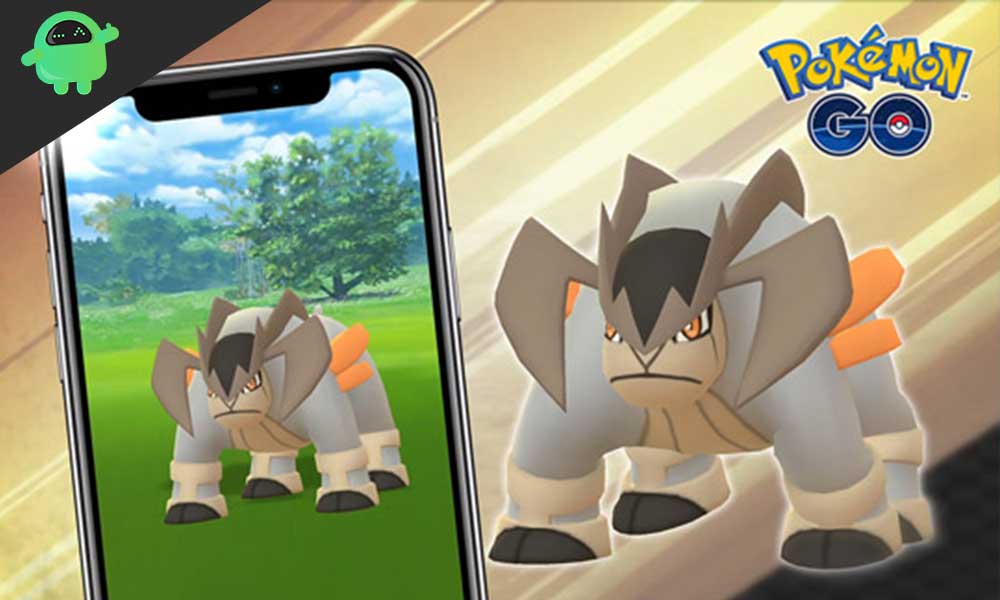 Terrakion weaknesses and counters in Pokémon Go
Weaknesses
Terrakion is a Rock and Fighting-type Pokemon and is weak against Fighting, Ground, Fairy, Grass, Water, Steel, and Psychic types. Since Terrakion is a combination of Rock and Fighting-type, trying to capture this legendary beauty can be a bit tricky and hard. Always plan ahead what you're doing, and use attacks that are capable of pouring out the most damage out of it.
Counters
Now that we know the weaknesses of Terrakion, let's looking into the list of pokemon that have the most probability of performing well against this legendary one.
Gallade
Venusaur
Alakazam
Machamp
Mewtwo
Espeon
Swampert
Sceptile
Breloom
Metagross
Latios
Roserade
If we are to look at the top order to stand a chance against Terrakion, I would suggest you go with Machamp, Gallade, and Metagross. The starting order with Machamp and Gallade will help you throw in some extra powerful attack that can turn the odds in your favor. And combining them with Metagross will build that extra defense to your lineup, which will help you have a slight advance in the battle.
Summing up our guide, Terrakion is a Rock and Fighting-type Pokemon that's weak against Fighting, Ground, Fairy, Grass, Water, Steel, and Psychic attacks. For this, we have a top-order lining of Machamp, Gallade, and Metagross, which will ensure you an edge over attacking and defense in the battle. That said, we hope reading the guide above has brought some valuable information and help to you. Please let us know by commenting down below if you have any further queries regarding the same.
Also, check out our iPhone Tips and Tricks, PC tips and tricks, and Android Tips and Tricks if you've got queries for it or want help. Thank you!