The Google Pixel 6 and Pixel 6 Pro are available in the US, UK, Canada, Ireland, Australia, Germany, France, Japan, and Taiwan. So, we can understand there are plenty of regions that missed out and Google won't going to release on those countries most probably. Now, if you're planning to get a new Pixel 6 series or have already purchased one from outside your region, then you can check this guide to Unlock your SIM on Google Pixel 6 and 6 Pro easily.
This guide is specific to the locked T-Mobile Google Pixel 6/6 Pro that can be unlocked so that you can use any of the SIM cards irrespective of any region. Carrier-locked devices do only offer specific carrier SIM cards and services out of the box, depending on the region. But once you unlock the carrier lock from a device, you'll be able to start using other SIM carriers and their services according to your region. So, let's jump into it.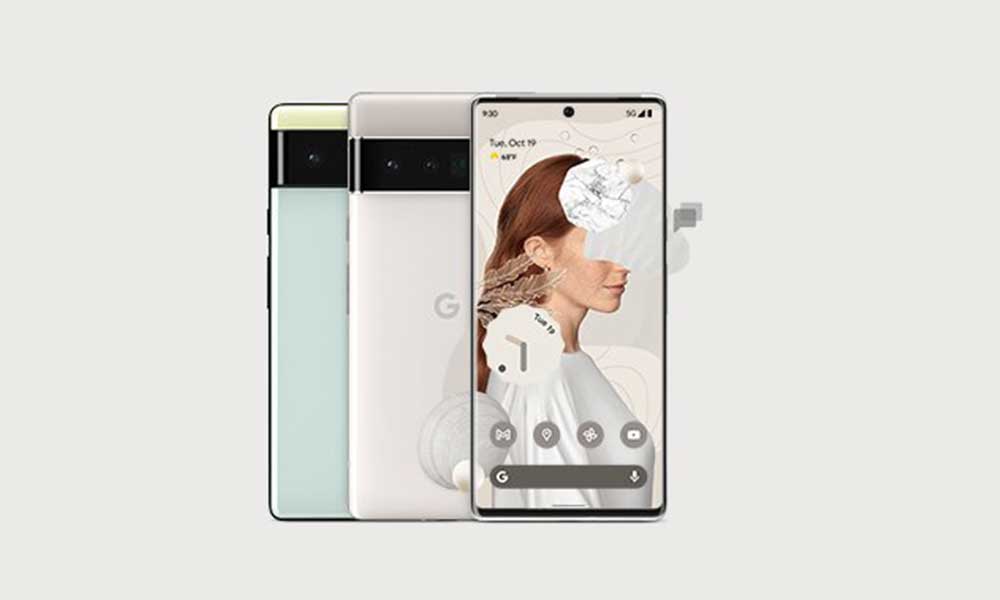 How to Unlock SIM on Google Pixel 6 and 6 Pro
A big thanks to lipon625 (XDA Member) for sharing the useful method to unlock/remove the SIM lock on T-Mobile Google Pixel 6 series. The unlocking method is really simple and can be done within a couple of minutes. So, make sure to follow all the methods one by one to complete the task.
1. Master Reset from Settings
First of all, you'll need to perform a factory reset on your T-Mobile Pixel 6/6 Pro device by following the steps below. A master reset (factory reset) basically restores the device system and configuration to its original factory settings.
Note: Performing a Factory Reset will delete your personal data on the internal storage such as downloads, ringtones, images, apps, contacts, visual voicemail, etc. It doesn't delete data stored on the SIM card. So, it's recommended to take a full data backup before doing anything else.
As mentioned, just take a full data backup of your device.
Now, go to the Settings menu on your Pixel 6 series. [You can also swipe up from the home screen to view your apps]
Once you're on the Settings app, tap on System > Go to Reset options.
Tap on Erase all data (factory reset) > Select Erase all data.
If prompted, make sure to enter your PIN or Password that you use to unlock the screen.
Now, tap on Erase all data > If prompted, confirm the task.
Finally, the device will reboot, and start resetting to factory settings.
It may take some time and automatically boot into the system again.
2. Bypass Activation without Wi-Fi or SIM
Once the device boots into the system, make sure to skip the initial setup process and don't insert the SIM. Also, don't connect to Wi-Fi as of now until you unlocked the SIM carrier lock. [It's important]
3. Pre-Requirements
4. Enable ADB and Fastboot (Platform Tools)
First of all, you'll have to extract (unzip) the download Platform Tools file on the PC.
Then go to the extracted Platform Tools folder > Next, click on the address bar inside the folder.
Type cmd and hit Enter to open Command Prompt.
Now, make sure to connect your T-Mobile Google Pixel 6/6 Pro device to the PC using a USB cable.
Once the device is connected, run the following command on the command prompt window:
adb devices
Next, make sure to authorize the USB Debugging prompt on your phone (if appears).
If your device is properly connected in the adb mode, a device ID will appear on the command prompt. [If not, reinstall the Android USB Driver on the PC and try performing the steps again]
Now, it's time to execute the following command on the command prompt window:
adb shell
Now, make sure to execute the following command to easily unlock the carrier-locked SIM on your Google Pixel 6 or Pixel 6 Pro:
pm uninstall -k --user 0 com.google.android.apps.work.oobconfig
Once done, unplug the USB cable from the device, and restart the phone to apply changes.
Enjoy! Now, your so-called T-Mobile Google Pixel 6 or Pixel 6 Pro is no longer a specific T-Mobile carrier-locked device. That means you can simply insert any carrier SIM on the device, depending on the region or location and start using the cellular service immediately.
Please Note: There is no official confirmation available yet whether you'll be able to get the OTA updates or not after performing this temporary unlock. Additionally, the bootloader unlocking method may not gonna work because the OEM Unlock remains greyed out. So, you may need to dig it out deeply.
That's it, guys. We assume this guide was helpful to you. For further queries, you can comment below.
Credit: XDA