In this tutorial, we will be discussing the Valorant Error Code 59 and the ways to deal with it. Valorant game was launched as a closed beta and remained there for a few months. Just a week back or so it had made its way over to the stable build. This makes it now possible for the wider audience to enjoy the intriguing gameplay, challenging missions, and interesting quests and challenges. There are a plethora of things to be carried out in this popular online multiplayer first-person shooting game.
However, you could only make full use of its offering if it is running bug-free. Unfortunately, that doesn't seem to be the case as of now. Quite a few users are reporting some errors when they are either trying to launch the game or in between gameplay. Among them, Error Code 59 seems to be the most common one. But why is this error happening in the first place and what could be done from your end to fix it up? We are going to answer all this and more in this tutorial. So without further ado, let's begin.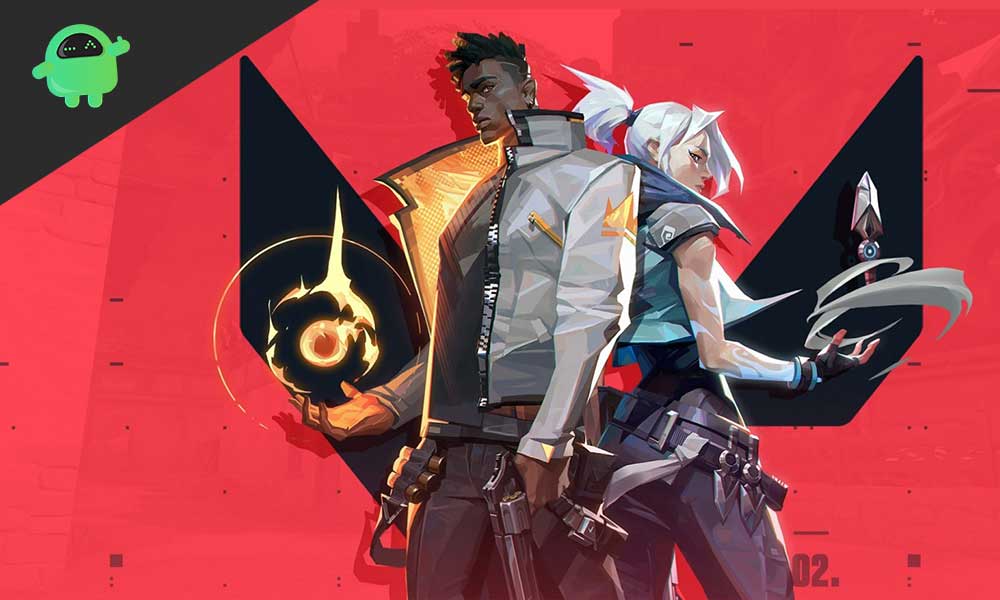 What is VALORANT Error Code 59
Reports of users facing the afore-mentioned errors have started coming in a lot in recent days. Making its way over to the stable build has indeed expanded its userbase, but in doing so there has been an increase in error reports. While searching on the internet regarding this topic, we were able to find quite a few concerned users, as could be inferred from the below Reddit post itself:
Reason for Error 59
So what is the cause of this error? And if you are also facing this error and what actions could you take. Further adding to the woes is the fact there is no mention of the said error on the Valorant Error Code page. But free not. Today we will help you in this regard. To begin with, this error doesn't stem out from your end. It is nothing to do with your PC setup, outdated drivers, or internet connectivity. The thing is the error stems out due to a server-side issue. In some cases, the developers are patching some bugs or releasing a new update, so in these cases also you might face the said error. Similarly, the servers might also be taken down due to some backend maintenance work.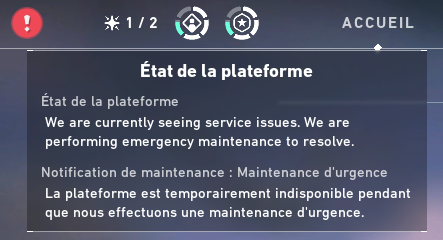 How to Fix Valorant Error Code 59?
Now that you are aware of the issue, the question might pop up as to what you could do to fix it. Well, as of now, things aren't under your control. In the general case, a reboot of the device, updating the graphics card, or switching to a wired internet connection rectifies most of the network issues. However, it won't fix this issue. All you could do is wait until the issue is rectified from the developer's end.
But waiting without an idea wouldn't do any good. Therefore, we would recommend you to always keep a check on Valorant Twitter handle. They regularly post updates as and when there are any server issues and will also let you know the estimated time for the fix. Below is one such update posted a few days back by them:
APAC and SEA players – servers are currently down for emergency maintenance. We'll let you know when they're back up.

— VALORANT (@PlayVALORANT) June 2, 2020
Apart from this, they also have a server status page from where you get first-hand information regarding their server. As and when there are some issues with the server, you might see a report along the following lines: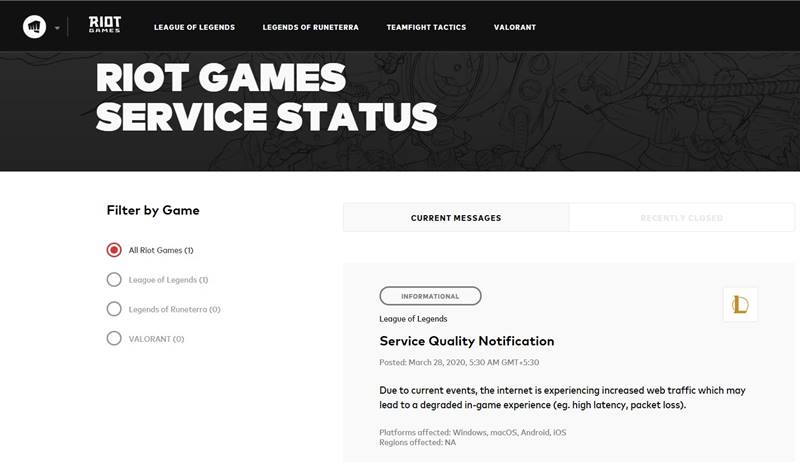 As and when you see something like the one mentioned in the server status report or from their Twitter account, you should get an idea or two that something is wrong on the server end.
So this was all from this guide regarding the Valorant Error Code 59. In this regard, we will suggest you keep a check on the Valorant server status site and their social media accounts. You will get constantly updated as and when there is any maintenance work about to happen or is happening at that point. And rather than waiting for the server to be live again, you could learn something new from our collection of iPhone Tips and Tricks, PC tips and tricks, and Android Tips and Trick section.