Android 14 is set to be the next version of the Android operating system, and many smartphone users are eagerly awaiting its release. Vivo, one of the leading Android smartphone manufacturers, will likely be among the first to offer the new OS on its phones.
In this article, we will look at which Vivo phones are likely to get Android 14, as well as other details about the upcoming update. So if you're curious about the latest update from Vivo, this article is for you.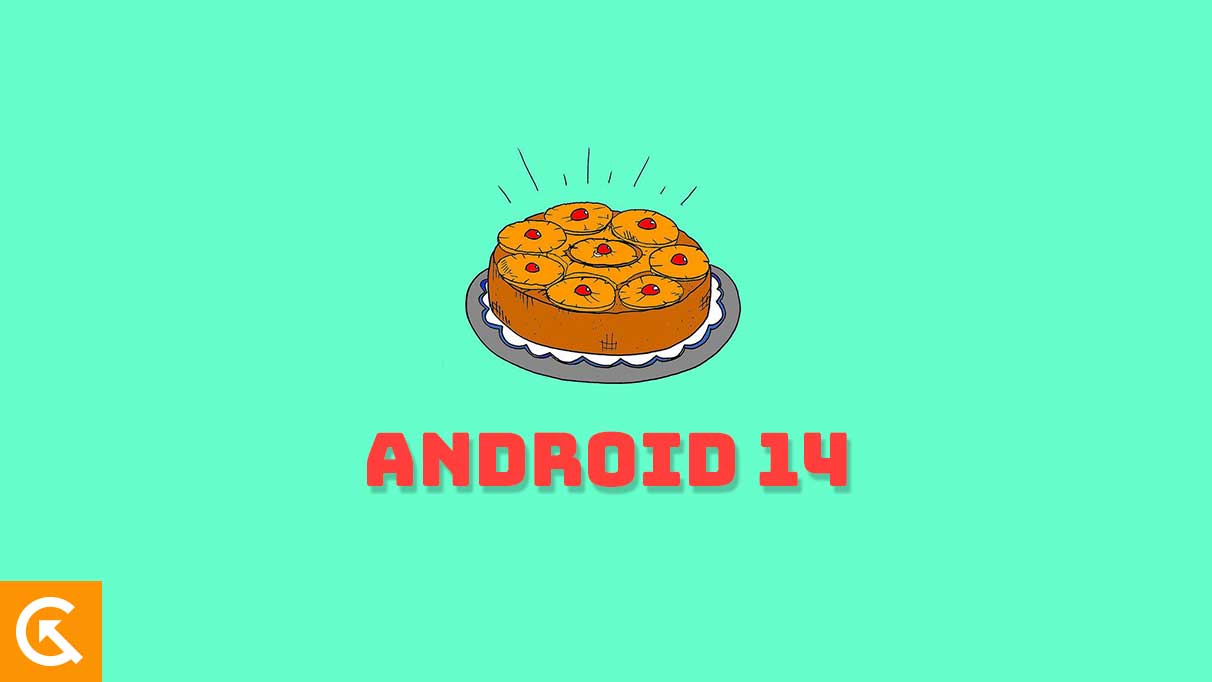 Update September 21, 2023: Although the stable Android 14 release is still a few weeks away, Google has started rolling out the first quarterly major update i.e., Android 14 QPR1 Beta 1. QPR stands for Quarterly Platform Release. The Android 14 QPR Beta 1 or Quarterly Platform Release Beta 1 comes with some features and bug fixes that enhance the overall software experience.
Update September 12, 2023: Vivo has announced the Funtouch OS 14 based on Android 14 Preview Program for X90 Pro users. It will be rolling out starting on September 18th. However, it is only available for those who register. You can register starting today by going to Settings > System Update > Settings icon (in the top-right corner) > Trial version. Registration is only for 500 users at the moment.
Update September 07, 2023: Google has now announced Android 14 Beta 5.3. The stable version of Android 14 is set to be released on October 4th alongside the Pixel 8 series. This update is available for all the eligible Pixel devices. This new update brings certain bug fixes and improvements to Android 14.
Update August 26, 2023: Google is now rolling out the Android 14 Beta 5.2 for the Pixel Tablet and the Pixel Fold. The stable release of Android 14 seems to be delayed till September. If you have one, you can update the devices to the latest version.
Update August 19, 2023: Unfortunately, Google's promise wasn't true. Google has released the Android 14 Beta 5.1 update for the Pixel devices. The update is being gradually released to Pixel devices that meet the criteria. Several bug fixes are part of the Android 14 improvements. The timeline for the stable Android 14 release is not yet clear.
Update August 12, 2023: In an unexpected move, Google has released Android 14 Beta 5. Nevertheless, we can be sure that this will be the last update before the stable version arrives. Google made this clear in a blog post intended for Android Developers. The beta update brings enhancements, bug fixes, and a couple of new features to the OS. Beta testers can promptly download and install the update. The stable release, on the other hand, is now expected towards the end of August.
Update July 27, 2023: Android 14 Beta 4.1 has made its debut. This new beta update surprisingly comes with a significant number of bug fixes for a point update. Users with Pixel 4a and newer devices can install this update. Speculations abound that this might be the last update before the official full release or stable version of Android 14. Vivo is expected to release the Android 14 roadmap once the stable Android 14 is out.
Update July 12, 2023: The release of Android 14 Beta 4 is now official. The update is gradually rolling out to users who qualify for Beta updates. The new Beta 4 introduces bug fixes, improvements, and new features to Android 14. We might anticipate the release of Beta 4.1 in the near future. This latest Beta should be either the final or second-to-last update before the official launch in August 2023. Stay tuned as the stable version of Android 14 is set to arrive soon.
Update June 16, 2023: The Android 14 Beta 3.1 has been made available. It features the June security patch and resolves several bugs, including the fingerprint unlock issue. The update is currently rolling out in stages. We can expect Vivo to soon expand the beta program to other devices as well provide the next beta update for the current eligible devices.
Update June 07, 2023: Android 14 Beta 3 has been officially released, indicating the completion of APIs and system behaviors. Vivo users can anticipate new features like non-linear font scaling and more control over app permissions. The Beta 3 update also brings a host of bug fixes and minor improvements. Vivo has released the Beta for the Vivo X90 Pro and iQOO 11. We can expect the next beta soon.
Update June 02, 2023: A recent tweet by Mishaal Rahman suggests that Android 14 may bring battery health stats to devices, including original capacity, charge cycles, charging policy, and manufacturing date. Vivo devices might also receive this feature.
Update May 29, 2023: Google has made available the Android 14 Beta 2.1 update for Pixel devices. This new update focuses on fixing numerous bugs on the Pixel devices. Users who have already installed the Android 14 Beta 2 can update their devices to minimize the occurrence of software issues.
Update May 10, 2023: Android 14 Beta 2 has officially been announced. Vivo has also confirmed that it is participating in thee Android 14 beta program. Vivo has chosen its flagship iQOO 11 and Vivo X90 Pro for the Android 14 beta program. Users of these devices can now install the Android 14 beta and explore the new features and optimizations it brings.
Update April 16, 2023: On April 12, 2023, the long-awaited Android 14 Beta 1 was finally released. This public beta provides a sneak peek at some of the new features and improvements that may be available in the final version of Android 14. Compatible devices can download and install the beta.
Update March 09, 2023: The Android 14 Developer Preview 2 is out exactly one month after the first preview. This new update provides a preview of the features that will be available on Android 14 later in the year.
Update February 08, 2023: Google, the maker of Android, launched Android 14 with its very first Developer Preview that reveals a ton of features coming to the next iteration of the operating system. Google also revealed its roadmap for Android 14, wherein it plans to release the stable Android 14 by August 2023. Vivo should begin its beta testing at around the same time.
The original post is as follows:
Vivo Android 14 Release Date
Vivo may release Android 14-based FuntouchOS 14 in September/October 2023.
As for the release date of Android 14 for Vivo phones is not yet announced by Google or Vivo. Typically, it takes one to two months for the update to be released for different phone manufacturers and models after Google's official release of Android 14. With this in mind, we can expect the Android 14 update on Vivo devices to start rolling out in September or October 2023.
For instance, Google released Android 13 in August 2022, and two months later, in October 2022, Vivo released FuntouchOS 13 based on Android 13. If Vivo follows this pattern, we can expect the Android 14-based FuntouchOS 14 in October 2023. Nevertheless, the release date is yet unconfirmed.
Vivo Android 14 Features
Since Android 13 was released just recently, it's hard to say what features will be coming to Android 14. Here are some of the features that might come to Vivo's Android 14:
A New Sharing Menu: Google is planning to redesign the sharing menu and make it consistent across all Android 14 devices, including Vivo devices. The new sharing menu will follow Google's design language and Material You.
Satellite Connectivity: Google will also bring satellite connectivity to Android 14. This means that devices with Android 14 will be able to implement this feature, including Vivo devices.
Android 14 Developer Preview 1 Features:
The initial Android 14 preview by developers gives a glimpse into its new features expected in the final release. Key changes include:
Changes in Security and Privacy: The Security and Privacy section in the developer preview underwent some slight modifications, including clearer subheadings and the elimination of drop-down menus. However, since each OEM has a unique design for this section, it is not considered a significant difference.
Screen-On-Time feature returns: The screen-on-time tracking capability, which was removed in Android 12, is now back in the Android 14 developer preview.
Taskbar icons with text labels: Devices with a DPI of 600 or higher will have text labels added to the taskbar icons.
Fast Pair added: The Fast Pair feature by Google has been added to the Connection preferences in settings, though it currently does not have any active functions. It is expected that Google will add more functions in future builds.
Enhanced Basic Color options: The basic color options in the Material You theme have become more vibrant and visually appealing, with brighter and more dynamic color options.
Android 14 Developer Preview 2 Features
The Developer Preview 2 brought a ton of new features and improvements. Some of the most significant changes and additions are highlighted below.
New System Icon: One of the most visible changes in Android 14 is the new NASA-inspired system icon that will be available in several places, including system notification pop-ups and when connecting to a PC for USB debugging.
Gesture Navigation: For users who rely on gesture navigation, they will notice changes to the back gesture, which is now housed within a pill-shaped container that aligns with the Dynamic Color theme selected on their device. Moreover, the navigation mode section is elevated within the settings menu and moved out of the gestures menu into the system section.
Settings and Privacy Menu: The security and privacy menu have been updated in the Android 14 Developer Preview 2, replacing drop-down menus with dedicated pages for each section, offering a unique page view for each. Additionally, the Security settings and More privacy settings sections have been combined into a new "More Settings" section for easier access, bringing all functions to one convenient place.
Material You Changes: Material You now has a rounded bubbly aesthetic in the Android 14 Developer Preview 2, where the area will be highlighted with more rounded edges when making selections within the settings menu, similar to the pill-shaped Quick Settings tiles.
Lock Screen Changes: The lock screen widget has also been condensed to just one line, and weather conditions are displayed alongside the current day and date without the option to revert back to the previous two-line format.
Regional Changes: Users can customize regional settings such as the units of temperature, the starting day of the week, and number formats in the "Languages and input" section on their device. This feature works alongside the per-app language settings that are already available, giving users complete control over their device's localization.
Flash Notifications: Another new feature in the Android 14 Developer Preview 2 is flash notifications, which allows Pixel owners to get the notification LED that was previously missing. This feature can be found in the accessibility section, allowing users to select the camera LED to blink when a notification arrives on their phone. They can choose to turn on camera flash notifications, screen flash notifications, or both at the same time.
Wallpaper Preview: When selecting an image from the device's default image repository, users can now quickly enter a full-screen preview mode.
Clock Settings: Although not yet available, the clock settings option is another exciting addition to the wallpaper and style section, which will allow users to choose a custom clock for their lock screen, providing a more personalized lock screen experience.
Monochrome Color Theme: Lastly, the update includes a new monochrome theme that users can choose from as part of the basic colour section. This option displays on-device system themes in either milky white buttons for light mode or grayscale buttons for dark mode, making it ideal for users who prefer simple colour combinations on their devices.
Android 14 Beta 1 Features
Some of the notable changes and additions in Android 14 Beta 1 include:
Transparent Navigation Bar Toggle: A new feature allows the navigation bar to have a transparent background color, making it easier to view hidden information without scrolling further.
Lock Screen Customization: There are rumors of a more customizable lock screen in Android 14, but Beta 1 only has minor additions, such as the ability to disable the weather on the lock screen.
Enhanced PIN Animations: New animations are added when dialing in numbers for those who use a pin as their lock screen method.
Live Wallpapers for Lock and Home Screens: Users will be able to set different live wallpapers for their lock screen and home screen in Android 14, but the feature is not yet enabled in the software and requires enabling within the code.
Improved Authenticator App Security: Android 14 introduces a new security feature that prevents malware from accessing two-factor authentication codes by restricting which accessibility services and apps can interact with.
Modem Upgrade for Pixel 7 and 7 Pro: Updating to Android 14 on Pixel 7 or 7 Pro will upgrade the modem, enhancing phone calls and cellular network connectivity.
Other Changes: Additional changes include a new Bluetooth LE audio toggle and new configuration files for external touchpads under the hood.
Some of the other rumored features for Android 14 include improved privacy controls, updatable root certificates, and predictive back gestures. However, some of these features have not been officially confirmed by Google or Vivo and may change before the final release.
Android 14 Beta 2 Features
Some of the notable changes and additions in Android 14 Beta 2 include:
Languages & input split: The "Languages & input" settings menu has been divided into two sections, making it easier to access language-related settings and keyboard preferences separately.
Font size Quick Settings tile: Android 14 Beta 2 introduces a new tile in the Quick Settings panel specifically for adjusting the font size, allowing users to modify the system-wide font size directly from the notification shade.
New uninstall/trash icon: The update includes a new icon for the uninstall or trash action, providing a refreshed visual representation for removing or deleting an app.
App info line separation: In Android 14 Beta 2, the layout of the app info screen has been modified, removing line separation between different sections to create a cleaner and streamlined interface within the app information settings.
New animations: Android 14 Beta 2 brings new animations for specific interactions. For example, accessing the Wallpaper & Style settings now includes a visually appealing animation. Additionally, long-pressing app icons triggers a new animation, enhancing the overall user experience.
New Security & privacy icon: Android 14 Beta 2 introduces a redesigned icon for Security & privacy settings and features. The new icon offers a more visually appealing and intuitive representation of security and privacy options within the operating system.
Do note that these features are specific to Android 14 Beta 2 and may undergo further changes or additions in subsequent releases before the official consumer launch.
List of Vivo Phones that will Get Android 14
But before you get too excited about the new Android 14 update, it's important to know which Vivo phones will be getting the update.
As of now, it is not yet confirmed which Vivo phone models will receive the Android 14 update. However, it is likely that the most recent flagship models will receive the update first, followed by other popular models.
It is important to note that the availability and timing of the Android 14 update for Vivo phones may vary by region and carrier. Keep an eye on Vivo's official website and social media channels for official announcements and updates. Here is a list of phones from Vivo that will get the Android 14 update:
Note: The following list is not an official one from Vivo. It is based on Vivo's software update policy and past patterns. Some models may or may not be included in the final list.
Vivo S Series
Vivo S16
Vivo S16e
Vivo S16 Pro
Vivo T Series
Vivo T1 5G
Vivo T1 Lite 5G
Vivo T1 Pro 5G
Vivo T1x
Vivo T2
Vivo T2x
Vivo V Series
Vivo V23 5G
Vivo V23e 5G
Vivo V23 Pro
Vivo V25
Vivo V25 Pro
Vivo V27
Vivo V27e
Vivo V27 Pro
Vivo X Series
Vivo X70 Pro
Vivo X70 Pro+
Vivo X80
Vivo X80 Pro
Vivo X90
Vivo X90 Pro
Vivo Y Series
Vivo Y11 (2023)
Vivo Y35
Vivo Y53s
Vivo Y56
Vivo Y75
Vivo Y75 5G
Vivo Y100
Vivo iQOO
Vivo iQOO Neo7
Vivo iQOO Neo7 Racing
Vivo iQOO Neo7 Speed
Vivo iQOO Z7
Vivo iQOO Z7s
Vivo iQOO Z7i
These are the phones that are expected to receive the Android 14 update from Vivo. If you own any of these phones, you can look forward to the new features that come with the update.
Vivo Android 14 Ineligible Phones
Here are the Vivo phones that might not get the Android 14 update:
Vivo X Series
Vivo X60 Pro+
Vivo X60 Pro
Vivo X60
Vivo Y Series
Vivo Y20G
Vivo Y21T
Vivo Y33T
Vivo Y51A
Vivo Y31
Vivo Y20T
Vivo Y75
Vivo Y73
Vivo Y53s
Vivo Y33s
Vivo Y22
Vivo Y22s
Vivo V Series
Vivo V21 5G
Vivo V21e
Vivo V21s
Vivo V20 Pro
Vivo V20
Vivo V20 2021
Vivo V72 5G
Summing Up
In summary, it is not confirmed which Vivo phone models will get Android 14, but typically the most recent flagship models will receive it first. As for the release date, it is not announced yet by Google or Vivo. And the features of Android 14 are not confirmed yet, but there are some rumors about it. Keep an eye on Vivo's official website and social media channels for official announcements and updates.