You may get disappointed after losing a game, but losing it because of a software glitch is something you'll never want. This is what many Warzone 2 players are experiencing. Since its launch, the ultimate Battle Royale game has been facing a sheer amount of bugs and issues such as overpowered 'DMZ' AI and server lags. As if these weren't enough, some Warzone 2 players are now facing the bomb drone glitch. In this guide, we'll share a couple of ways to fix the Warzone 2 bomb drone glitch.
Unlike minor issues Warzone 2 players have reported in the past, the bomb drone glitch is a severe problem that doesn't allow players to move. The players get stuck in an annoying place.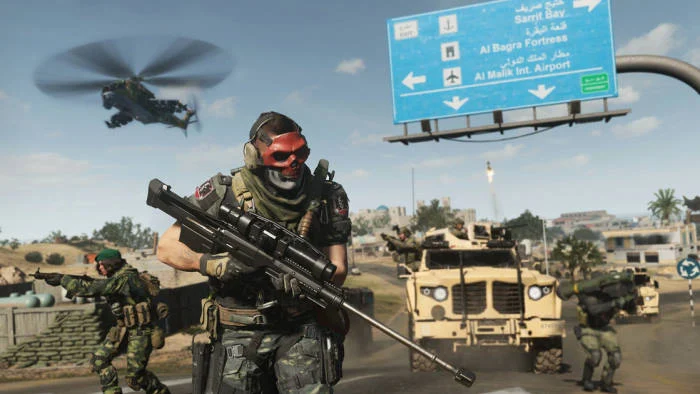 Warzone 2 Bomb Drone Glitch, How to Fix?
The remote bomb drone is a useful and rare weapon found in boxes and supply packages. It makes your task easier by tracking enemies and killing them with its destructive capabilities. The bomb drone is small in size, so it's difficult for others to destroy it. Also, it has resistance capabilities.
Looking at the bomb drone features, you can easily figure out its importance. However, not all Warzone 2 players can take full advantage of it because of a serious glitch. Though there exist some solutions to fix the bomb drone glitch, the sad thing is that Activision has not yet acknowledged the problem.
To avoid the Warzone 2 bomb drone glitch, players must avoid using the bomb drone and recon drone until the developers fix the issue. The other way is to wait until the A.I. or enemy soldier knocks you. Once you're knocked, ask your teammates to save you from the enemy and revive you.
These workarounds would help you to get out of the bomb drone glitch in Warzone 2. However, a permanent fix would be better. As of writing this post, there's nothing on the Warzone Trello Board regarding the bomb drone glitch. Hopefully, the developers will soon acknowledge the issue and release a fix for it.
Was this guide useful to you? Do let us know how you tackled the bomb drone glitch in Warzone 2 in the comments below.