Have you ever faced Origin Stuck on Resuming Download issue on your Windows? If yes, then you're in the right place. Starting off, Origin is a digital distribution platform developed by Electronic Arts (EA) that works as an online video game store. Origin client is developed for Android, iOS, Windows, macOS, etc. It's needless to say that most PC users always face video game-related issues or gaming client-related issues whether launching, updating, connecting to the server, matchmaking, and a lot more.
Now, talking about the particular Origin stuck on resuming download issue, there are plenty of users who have reported about this problem and this is not a new issue. Meanwhile, this is a very common issue for the Origin client users. So, we don't think that EA will gonna fix this problem. However, luckily there are a couple of fixes available that you should try out once.
In terms of the Origin store-based or client-based games, there are plenty of video games available on the Origin Store such as Apex Legends, Star Wars, FIFA, Need for Speed, Plants vs Zombies, Anthem, etc. That means the particular issue can happen on any of your downloaded games while downloading or installing. So, without further ado, let's jump into the steps below.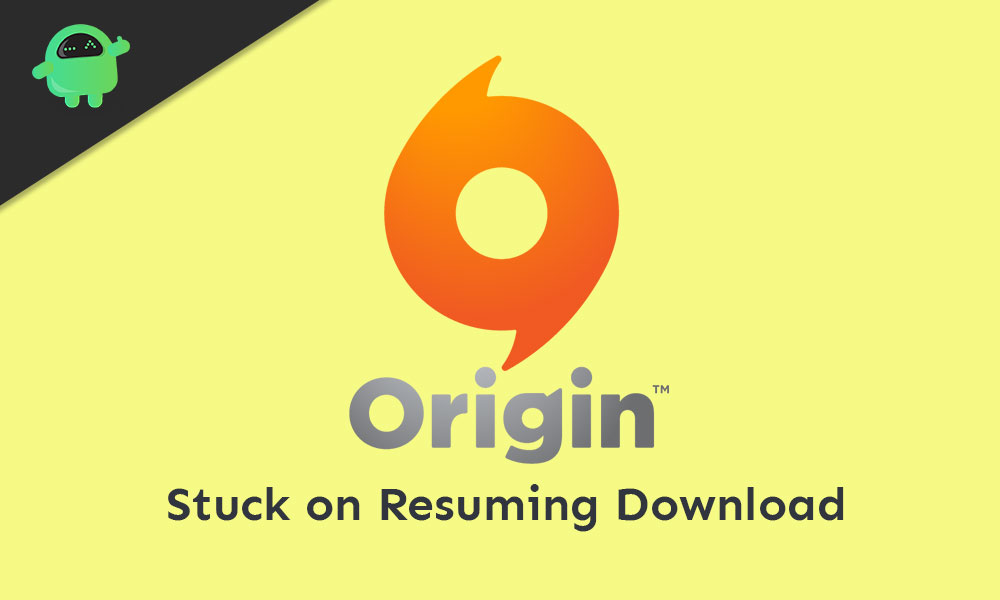 How to Fix If Origin Stuck on Resuming Download
First of all, make sure that you're running the Origin client as an administrator.
Ensure that the installed drive partition is in NTFS format instead of FAT32. As the FAT32 format partition has a storage writing limitation of up to 4GB. More than this can't be allowed at the same time.
Make sure that there is no issue with internet connectivity. Additionally, you can check the ethernet connection or the Wi-Fi connection.
Try to head over to the Task Manager and close all the high CPU/memory consuming background running processes from the list including Steam client. Once done, reboot your PC and try checking the Origin download.
Try to verify/repair the game files as sometimes the game files can become corrupted or missing due to some unfortunate reasons.
You can also perform a clean boot on your PC. Go to Start > Type msconfig > System Configuration window will open > Services > Check the box of 'Hide all Microsoft Services' > Click on 'Disable all' > Click on Startup > Open Task Manager > Right-click on every program and click on Disable > Close Task Manager > Select System Configuration > Click on OK to save changes.
That's it, guys. We hope you've found this article useful. For more queries, you can comment below.
---
Apex Legends experiencing the troubleshoot of Stuck on Resuming Download
Apex Legends is a free-to-play game by Respawn Entertainment and published by Electronic Arts. Apex Legends is a battle royale game available for multiple platforms, including Windows, PlayStation, 4, and Xbox One. The game was out on all platforms simultaneously on the 4th of February, 2019. Although the developers began working on the title in late 2016/early 2017, the project was kept a complete secret until it's launch. As a result, the release in 2019 came as an unexpected surprise. The game takes place in the same universe as Titanfall and Titanfall 2 and is currently the game is in its fourth season.
On the gameplay side of things, as many as 20 three-person squads can land on an island where they scavenge for weapons and supplies in an attempt to defeat everyone else on the map. The area where players are allowed to explore is gradually constrained until all remaining players have to fight in close quarters. Critics have given Apex Legends many positive reviews. Gameplay, the progression system, and the combination of elements from various gaming genres are the main reasons for praise. Apex Legends got over 70 million players worldwide as of October 2019, and it still remains a popular game to this day.
Since the new update of Apex Legends, many users are experiencing a strange bug where a user not able to play the game due to it being stuck on resuming screen in the Origin client application. In this guide, we have a workaround to fix this issue, and you can resume the game back online. Here are the complaints from the user both in Reddit and EA Community.
Since the new update of apex legends, I haven't been able to play it due to it being stuck on resuming. I've tried to change the folder name, but then my pc tells me I can't do that cause this folder is in use. I need help!!!! Some manager tried to help by saying to restart my pc and right-clicking the game to repair, but I restarted my pc. Opened origins, but when I right-click on apex legends it only shows me, show game details, remove from favorites, view achievements, game prop., hide. These are the only actions that can be executed the rest like cancel update is unavailable. Am I doing something wrong??? – by BlueHound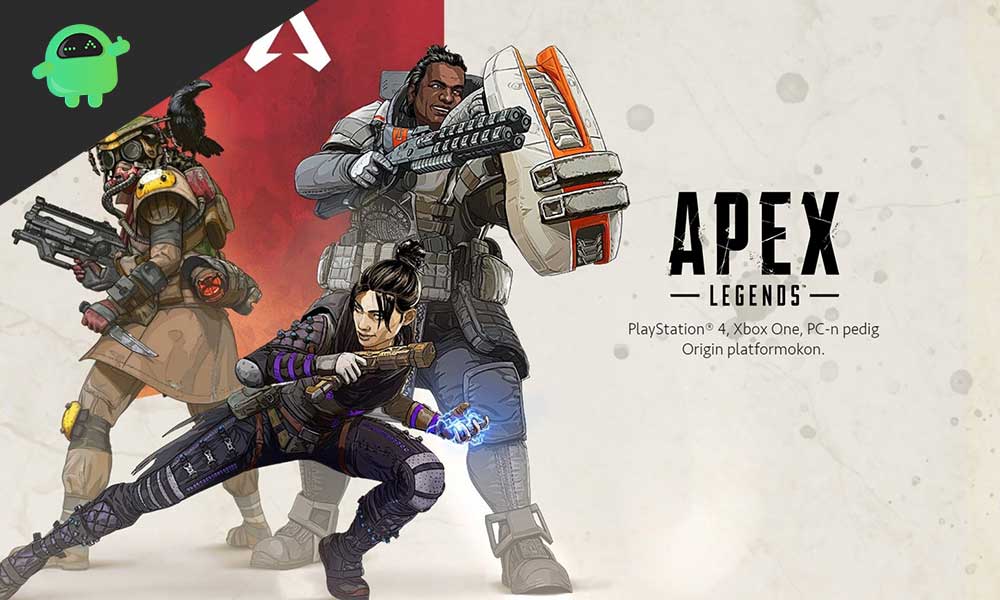 How to Fix Stuck on Resuming After the Game's Update
Despite all the fun gameplay and original mechanics, the game, like all others, does have its own share of technical issues. Today we will be talking about and providing solutions for Apex Legends being stuck on resuming. So before we divert much, let's get right into it.
Begin by going to the top left corner and clicking Go Offline
After doing this, the X button should now be available on the download.
Click the X button and cancel the download.
Go back to the top left corner and now go back online.
This should all cause the game to start downloading preparing and start back up again.
The above steps should do the trick for you. However, there is another common error that after going through the above steps, it is possible that your game will be stuck on 8.46GB while downloading. If this happens to you, you can do the following:
Stop the download by hitting the cancel option.
Then, go to My Game Library in Origin.
From there, right-click on the game and click repair.
This should verify the game files and allow your download to resume.
Apex Legends is a fun, fast-paced battle royale game, but it is impossible to take advantage of the game's awesome features if players can't even update or download the game. Hopefully, after trying all of these various steps, the game should be able to launch, update, and, ultimately, just operate as normal. If none of the steps above are helping you resolve the latter issue, then we suggest you to attempt to reach out directly to the EA support team by visiting their Answers HQ.
I hope your problem has been resolved. If you have any queries or feedback, please leave a comment below and let us know. For more similar updates, check out our iPhone Tips and Tricks, PC tips and tricks, and Android Tips and Tricks.