Apple watches are a series of smart wearables sold by apple. Some models of apple watch can independently operate without the need for an iPhone like the Apple watch series 3, LTE version. But others require you to have an iPhone.
They were primarily designed to work along with your iPhone for dong stuff quickly, like making calls or texting without accessing your phone. Hence pairing of your iPhone becomes necessary.
But some people may find trouble while pairing their apple watch with their iPhone. It may be due to some misconfigurations or even incompatibility.
Out of them all, the "Pairing Failed Your Apple Watch couldn't pair with your iPhone" is the most frequent issue. Although pairing them is easy, these errors are very annoying. So in this article, we are about to provide the solution to the issue.
How to fix your Apple watch couldn't pair with iPhone
If you've previously paired your apple watch with other devices, you've to unpair them first. Later you can pair with your new iPhone. To unpair your apple watch:
Keep your iPhone and the apple watch together.
Now open an apple watch app on your iPhone and Go to My watch tab.
Tap on the (i) icon (info icon) and tap on "Unpair Apple watch."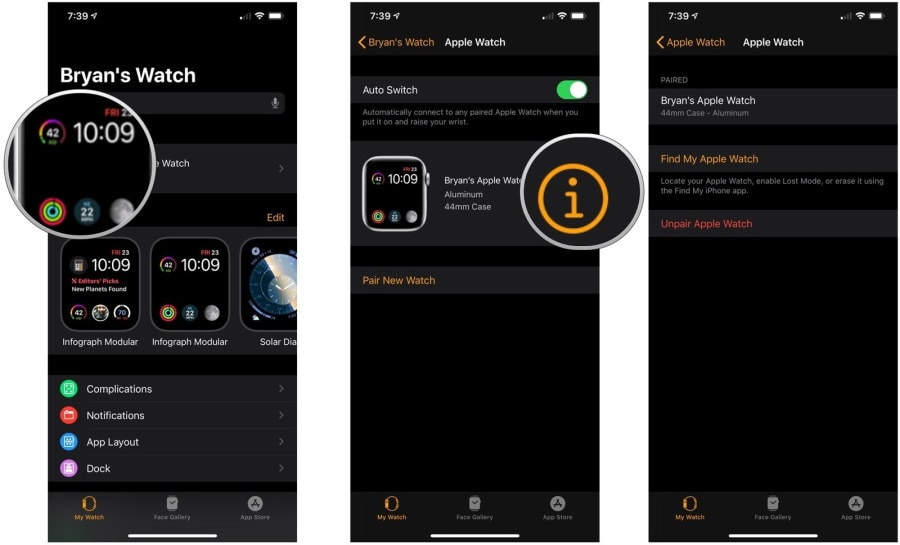 Note: This will erase your apple watch and restore it to the factory settings. If you have a cellular+GPS model, then you've to contact your carrier regarding canceling your cellular subscription.
Set up your apple watch again
Once you've unpaired your watch, now we have to set it up with the other iPhone.
To pair your watch:
Prior Note: Check if Bluetooth in your iPhone is turned on, and you're connected to Wifi or cellular data. Hold both devices near during the whole paring process.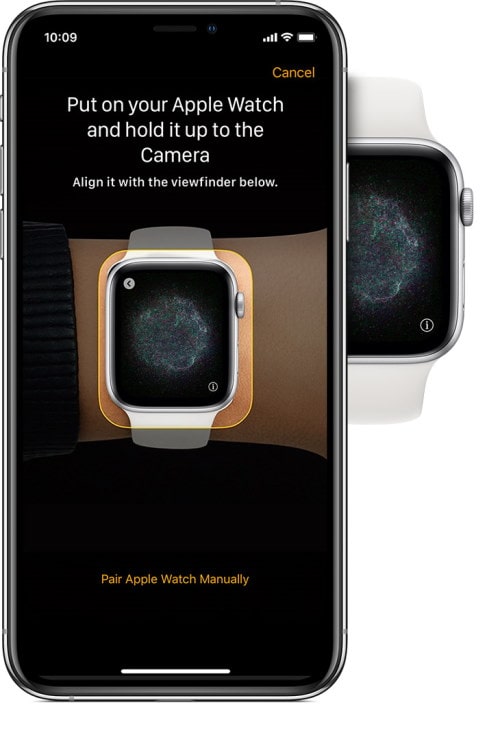 Turn on your watch and wait for "use my iPhone to set up" to appear. Tap on it.
Now an animation will appear on your watch screen, on your iPhone open the viewfinder.
Hold your iPhone above your watch so that you can see the watch and the animation on the viewfinder.
If you cannot access the camera on your iPhone, you can tap on setup manually and follow on-screen instructions.
Restart both devices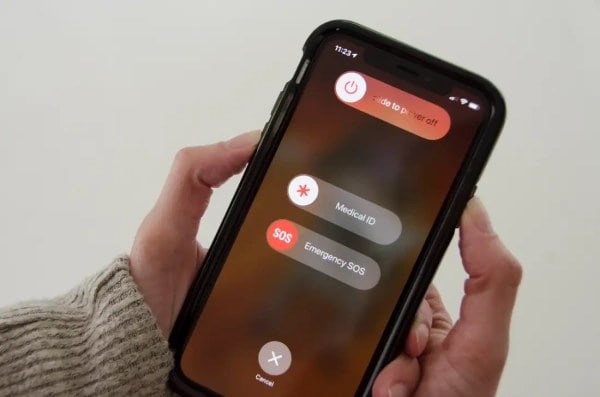 Sometimes you have to restart your iPhone and your watch in order to pair again after unpairing.
Press and hold the power button on your iPhone for a few seconds.
Now a slider will appear on your screen saying slide to power off.
Slide the slider, and it will power off your device.
Wait for 30 seconds for the device to turn off.
Now turn back your iPhone by holding down the power button until you see the Apple logo.
Update your iPhone
Pairing apple watch with your iPhone requires to have the latest version of software running on both devices.
To update your iPhone:
Prior note: You might need to plug in your phone and connect to a stable wifi network in order to update your iPhone.
Firstly Go to settings>General.
Now tap on Software Update and tap on Download and install.
Once the download finishes, tap on install, and it will start installing the update.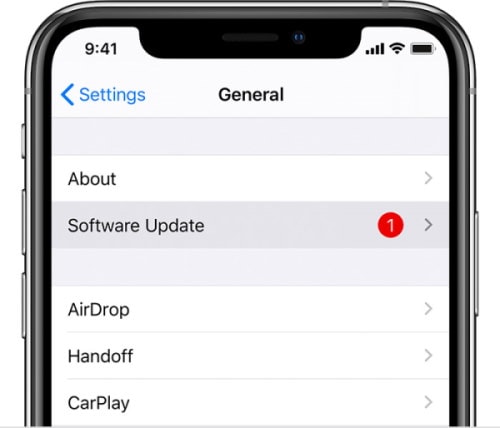 The watch will automatically update itself when you start the pairing procedure, as mentioned above (in set up watch again). If there was an update, you could restart your phone once again, just in case.
Check watch compatibility
Check if the watch you're using is compatible with the iPhone you have. You can refer to the table below and find out if your iPhone and iOS version is compatible with the watch you are about to pair. Check the model and version details.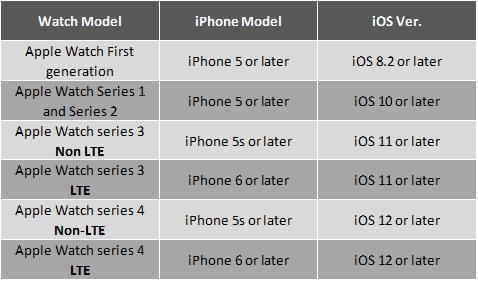 Conclusion
So to sum it up, these were the fixes you can do to fix the "Pairing Failed Your Apple Watch couldn't pair with your iPhone" issue. You can see these are very simple steps and doesn't involve any wreckage.
But if you couldn't pair even after doing these steps, you should take the watch to the neared service center to get it fixed. If your watch is not compatible with the phone, then you should consider switching to a compatible version.