Forza Horizon 5 has taken the gaming community by storm with its breathtaking visuals and the absolutely giant collection of cars. The popular game series is already known for its next-gen graphics, and this latest release just takes it to another level. Obviously, to get the best experience with a game like Forza Horizon 5, you'd need a high-end gaming rig since this game does not play well on low-spec hardware.
Why might you even consider an alternative to Forza Horizon 5 when the series is profoundly known for its jaw-dropping visuals and amazing gameplay? Well, there might be a multitude of factors, graphics power being one of them. Forza Horizon 5 can also get quite repetitive and boring since it goes a little too realistic sometimes. In this article, we will be going over some of the best games like Forza Horizon 5 that you can play in 2021!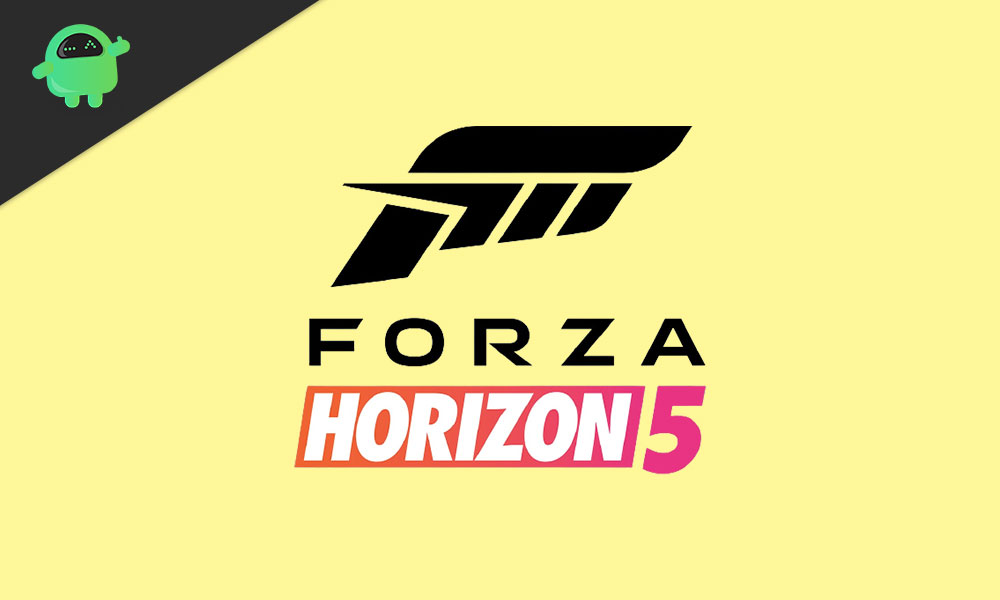 Best Games like Forza Horizon 5
1. Mario Kart 8 Deluxe
Kicking the list off with a game as unique as Mario Kart 8 Deluxe might not make a whole lot of sense at first glance, but trust me when I say that it is probably the most fun you'll have in a racing game. Sure, it might not have the realistic graphics or physics that games like Forza Horizon 5 dwell upon, but it does have some of the most fun game mechanics and powerups in any racing game out there.
2. Forza Motorsport 7
Built by the same developers as the Horizon series, you can expect everything that makes Forza Horizon 5 so good in the Motorsport series of games as well. The big difference comes with the gameplay itself. Instead of trying to drive the craziest around the city, your priorities dictate you to drive the smartest and most efficiently, memorizing pit stops, cornering sharp turns, and avoiding running into any other cars.
3. The Crew 2
Inarguably one of the most popular rivals to the Forza Horizon series of games has been Ubisoft's "The Crew". Well, the second iteration of the game packs in a lot more action and adventure with really impressive graphics. The Crew 2 also has a sense of realism strapped to it, just like Forza Horizon 5. However, this is not to say that it limits the fun the player can have. With just the press of a button, you can fly high in an airplane, or drop down into the ocean in a speedboat.
4. F1 2021
Based on the real-life Formula 1 competitions, the F1 series of games has been a crowd favorite ever since its inception. While there has been a lot happening in the world of Formula 1 with the rapid changes in rules and regulations, the developers of the game series decided to have some fun with their latest release this time around. For the first time, F1 now has a story mode that is unexpectedly a lot of fun. You still have the realistic game mechanics and all the goodies that you can expect from an F1 game, but now with the added spice of a storyline.
5. Gran Turismo Sport
Although Gran Turismo Sport is a relatively older game, it sure does belong on this list. The game is one of the first racing games that popularized the entire online PvP racing simulation genre. All the online features do mean that players have to sacrifice a bit on the graphics, animations, and fancy things like weather effects. But if you see beyond the few downsides, the experience that Gran Turismo Sport delivers to you (and your friends) is highly enjoyable.
6. Circuit Superstars
Not a fan of the cutting-edge and sometimes too realistic 3D graphics of games like Forza Horizon 5 but still want the little sense of realistic gameplay features? Well, Circuit Superstars is most definitely your type. It follows an incredibly enjoyable top-down camera over the race track. The game does have all the goodies that make a racing game fun and realistic, things such as tire degradation, fuel consumption, and slightly different handling whenever you replace your tires.
7. Grand Theft Auto V
Before you start talking about how different GTA 5 and a game like Forza Horizon 5 are, let's look at the similarities. Grand Theft Auto V is known for its huge open-world map with every type of terrain you could think of, several different types of cars with allowable modifications, and above all, an incredibly fun cop chase minigame. While the driving physics on GTA 5 are a lot more forgiving, it doesn't take away from the fun of driving around Los Santos in high speeds, trying to avoid (or not!) pedestrians and other cars.
8. Real Racing 3
Here's a special for our fellow mobile gamers out there. Real Racing 3 was released all the way back in 2013 and still remains to be the most realistic racing game available for mobile. I remember spending countless hours a day grinding the missions, unlocking new cars, and upgrading the ones I already have in my garage back in the day. Real Racing 3 is still being given a lot of attention by the developers and has a massive online PvP presence as well. What I love the most about this game, in particular, is the sense of realism that most mobile racing games seem to deviate from (looking at you, Asphalt).
9. Dirt 5
The Dirt series of games have always been known for its particularly unique selection of cars and terrain. Dirt 5 follows the series with a whole bunch of new cars meant to be driven off-road. While the Career mode seems lackluster when compared to other games on this list like F1 2021, the actual racing simulation is itself incredibly fun. Graphics are on par with the other games released in the past few years as well.
10. Riders Republic
Ending our list of some of the best games like Forza Horizon 5, we have a slight departure from the usual cars. Instead, we have a game that all bicycle fanatics will absolutely enjoy playing. While the Riders Republic doesn't offer a truly open-world experience like a few other games on this list, the maps you get to play in are still ridiculously enormous in size. You can ride around the craziest locations and partake in a lobby of up to 64 players.
Conclusion
That just about wraps up our list of the best games like Forza Horizon 5. Were you able to pick one that suits your needs the best? Do let us know in the comments below! Also, consider going through our other game recommendation guides to discover more such enjoyable titles.