In this tutorial, we will be discussing about the Paternity test in BitLife. There are quite a few things to be carried out in this real-life simulator game. BitLife gives you the opportunity to become a dentist, chef, farmer, an overnight social media sensation to even the President or Prime Minister of the country. Likewise, the game also gets blessed with some pretty interesting challenges and quests. In this regard, the Tiger King and the Dog House Challenge were two of the noteworthy ones.
Likewise, The House Flipper Challenge was another pretty interesting addition to the game. Now the latest update to BitLife has welcomed the Paternity test. This has left quite a few users stumped and have no clue how to deal with it. Therefore, in this guide, we will be discussing everything related to this feature in detail and what needs to be done on your end. Furthermore, we will also discuss about the four different options that the game throws up. This might include the DNA test and how will your response ultimately shape the entire scenario. Follow along.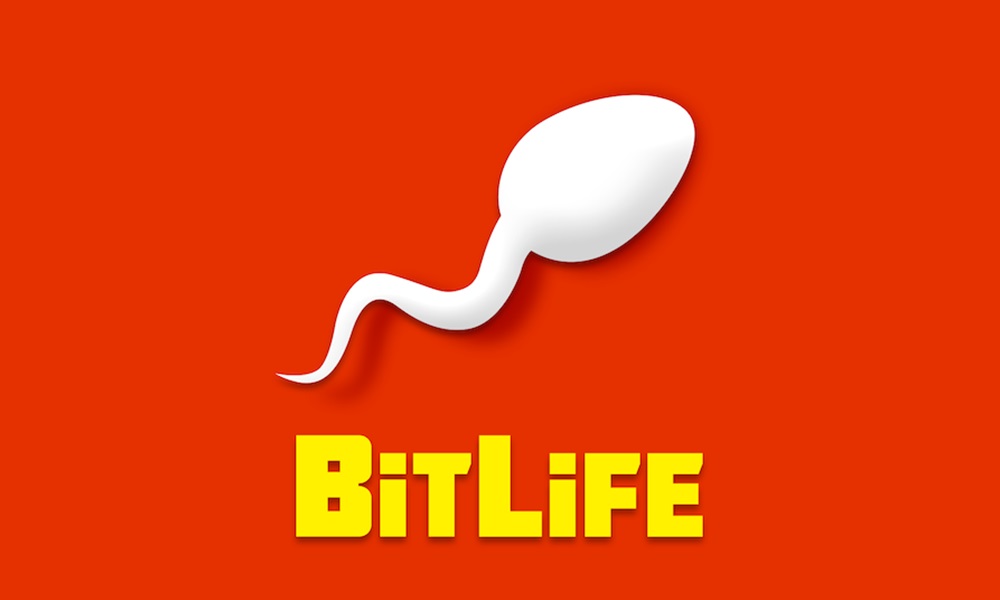 BitLife Paternity Test – How does it work?
Let's suppose your character had a one-night stand with someone in a rather unprotective environment. Years later you or your partner end up having a baby, then a paternity test is the first thing that either of you might go for. For the unawares, this test will be done using your DNA. And it will confirm whether or not you are the actual parent of that child. So if you or your partner had a fling and the results come out to be disturbing, then you might have to deal with the consequences.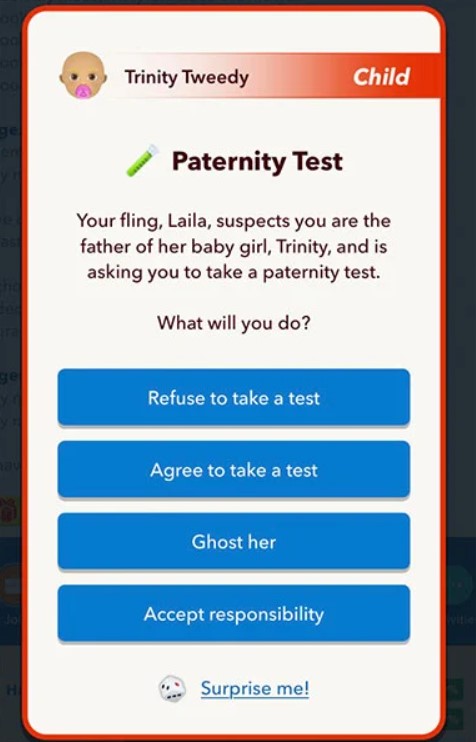 As and when the paternity test in BitLife appears, you get four options to choose from. These include- Refuse to take a test, Agree to take a test, Ghost her, or Accept responsibility. If you accept to take this test, then just pray the results to come out in your favor. On the other hand, if you plan to evade responsibilities and refuses to take the test, then it might spell more trouble for you. A court order might ultimately leave you with no choice but to go for the test.
On the other hand, some of you might straight away accept the fact that the child is yours. In that case, you will have to pay for his support and well being. So this was all from this guide about the BitLife paternity test. Do note that it isn't compulsory that everyone out there might have to give this test. It is just with the little ambitious ones that decided to have a one-night stand might be greeted with this test. Rounding off, here are some iPhone Tips and Tricks, PC tips and tricks, and Android Tips and Trick that is suitable for all users across all the age groups.